by Henry L. Liao
The Philadelphia 76ers have the option of withholding $8,250,984 from Benjamin David (Ben) Simmons' $33 million salary for 2021-22 on October 1 (Oct. 2 in Philippine time) if the Aussie makes good on his threat to boycott NBA training camp that opens on September 29 Manila time.

The 76ers should. If not, it will weaken the club's trade negotiation stance with other teams.
Simmons, a 6-11, 25-year-old point guard out of Louisiana State University, still has four years and $147 million remaining on his contract, including $33 million in the upcoming wars.
As per the five-year, $177.2 million rookie max contract extension he inked in 2019, Simmons will be paid 25 percent of his salary for every season on July 1, another 25 percent on October 1, and the remaining 50 percent in 12 equal installments starting on November 15.
Simmons was named the 2018 NBA Rookie of the Year with averages of 15.8 points, 8 2 assists, and 8 1 rebounds in 81 games, beating Utah's Donovan Mitchell for the award even though he had missed an entire season (2016-17) after being selected No. 1 in the entire NBA draft in 2016 due to an injury- bone fracture of the right foot – that he suffered in an NBA preseason game.
Simmons became a constant triple-double threat in his next three seasons, making the NBA All-Star Game each time, and was an All-NBA Third Team pick in 2020 and an All-Defensive First Team selection the last two seasons.
But everything turned sour for Simmons and the 76ers when he gave up an open dunk for a pass to a teammate during a Game 7 loss to the Atlanta Hawks during the 2021 East semifinal playoffs and didn't look to score all game long.
Worse, Sixers coach Glenn (Doc) Rivers and also his All-NBA teammate Joel Embiid issued inflammatory statements that cast aspersions on his capability to lead a team to a championship with his inability to make a three-point shot and his free throws during the games that matter.
Throwing him under the bus, hurt Simmons and his ego.
Now, the Melbourne-born star no longer wants anything to do with the 76ers and only a trade to another team would he be returning to the NBA.
But the 76ers can threaten him with huge salary deductions for any missed practices or games or simply rescinding the remaining years in his contract, which can lead to an impasse and force the NBA to come in and Simmons seeking the help of the players' union through arbitration.
Simmons' powerful agent, Rich Paul of Klutch Sports Agency, is wily and cunning in contract negotiations – just ask his other clients, his boyhood friend LeBron James and Lakers' mate Anthony, and even Chicago's Zach LaVine, the latest player to join Klutch Sports, who is seeking a max contract from the Bulls.
Perhaps we can look back to the pre-2016 NBA draft days when the Sixers owned the No. 1 selection overall.
There were already rumblings then by draft analysts about Simmons' character and attitude.
However, Brett Brown, the 76ers' head coach at the time and a former Australian national team coach, was a friend of the Simmons family and he vouched for Ben's reputation.
With that, Philly took him No. 1. And now, the club may be wondering if it had made the right choice.
Attitude and character, where are thou?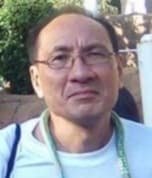 Latest posts by Henry Liao
(see all)