by Dennis U. Eroa
Don't think of him as gone away
his journey's just begun,
life holds so many facets
this earth is only one.
Just think of him as resting
from the sorrows and the tears
in a place of warmth and comfort
where there are no days and years.
Think how he must be wishing
that we could know today
how nothing but our sadness
can really pass away.
And think of him as living
in the hearts of those he touched…
for nothing loved is ever lost
and he was loved so much.
The sports writing world is in mourning.
Satur, he with the stoic look and obedient foot soldier, passed away at the age of 76. He wasn't waylaid by COVID but Satur, whose surname is Mamararlo, fell prey to a dreaded lung disease. He died at his home at 2310 Luzon Avenue, former Bataan Street in Sampaloc, Manila, gasping for breath as his family failed to find a hospital due to the overflowing number of covid victims.
To put it simply, Satur, the unofficial bearer of the good news for sports editors and writers rain or shine left a lasting impression on all of us. He was trustworthy.
I strongly felt that Satur's finances took a heavy beating due to the pandemic as he wasn't able to perform his pleasant task of delivering sporting news to the powers that be. Everything is being done online and Satur was an unwilling victim.
I haven't seen Satur since the pandemic. On top of this new normal called WFH (Work from home), I decided to retire early from the Philippine Daily Inquirer which offered a generous retirement package.
We've heard a lot about the sporting exploits of Filipino athletes and mind you Satur, unknown and always in the shadow, played a huge role in the dissemination of these uplifting news.
My deepest center of fear is that Satur will just become a footnote in the rich history of Philippine sports because he's unable to differentiate an offensive foul from a regular foul, a birdie from a bogey, or a knockout from a knockdown. I remember the colorful Aling Magda, who is now a forgotten personality in Philippine sports. Due to poverty, Aling Magda was forced to battle the elements in a makeshift corner in front of the famed Rizal Memorial Baseball Stadium, selling candies, biscuits, and cigarettes. She succumbed to old age but not after regaling us with stories about the Big J, baseball great Boy Codiñera and other Filipino and Filipina sporting greats of yesteryears.
Today's athletes are being lifted by the generosity of the Philippine Sports Commission and private individuals. This cannot be said to most members of the tight-knit sports writing community, who are prevented by the pandemic to go out and search for news. To those willing and capable, kindly assist Satur's family (G cash 09619125878, Evelyn Mamararlo).
Sharing is loving. One last time for Satur!
SLAUGHTER SHOWS HIS TRUE COLORS
Criticized for being too slow and soft, Greg Slaughter is the biggest thing to happen in the Northport Batang Pier franchise. His great hunger for excellence is very evident in the ongoing PBA Philippine Cup. Finally, after being relegated to the sidelines by Cebu's great wall Junemar Fajardo, Slaughter is demolishing the opposition to the delight of the Batang Pier fans and the coaching staff.
No longer afraid to bang bodies, Slaughter is also a menacing defender and consistent scorer. It will give me great pleasure if Slaughter will be free of injury and continue to torment Northport's opposition.
In fairness, no-holds-barred coach Pido Jarencio steadfastly believes that for Batang Pier to attain something, Slaughter must take charge.
Following a one-on-one trade with Christian Standhardinger, Jarencio was very vocal in saying that Slaughter only needs the maximum exposure to show his worth.
And so far, so good. With additional strength, Slaughter is very hard to handcuff. But what I like about Gregzilla is his indomitable fighting spirit. He is willing to go all the way to lift Northport. A true professional, indeed. He radiates confidence.
Just what happened to Greg? I can tell you that his rapid jump isn't an overnight thing but the total of hard work and dedication.
And if I may add, a product of tender, loving care. You know Greg married the sweet and pretty Schinina Juban, who is always on the gentle giant's side come semi-bubble or not. Love makes the world go round.
GIN KINGS MISS THE CROWD
The patented never-say-die spirit is on and off and this is the main reason for the unimpressive outing of Ginebra Gin Kings in the ongoing PBA Conference at Bacolor.
Tagged as early favorites with their solid lineup, the defending champions are having a roller-coaster campaign to the sadness of the Ginebra nation. It's not yet over for coach Tim Cone and his charges but Ginebra's fate is proving to be unpredictable.
To the credit of the Gin Kings, is it clear that they remain committed to the cause but they just can't match the explosiveness of TNT, the discipline of Meralco, and the smooth plays of Magnolia.
So what gives? Let me offer a guess on why the Kings are inconsistent. I think Cone's charges are missing the deafening cheers of their diehards. Because of the semi-bubble setup, the Kings can no longer count to have extra energy from their fans.
It's a different scene when you're playing in front of adulating fans. Also, due to the pandemic and strict health protocols, the Kings are finding it hard to adjust.
Ginebra's reign is in danger of being cut short and its fans are pregnant with fear that the Bacolor campaign will end in disaster.
Ginebra is Ginebra, though. And fate can still be kind of the Gin Kings.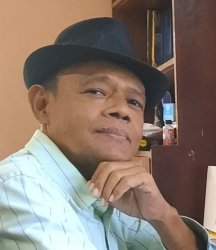 Latest posts by Dennis Eroa
(see all)