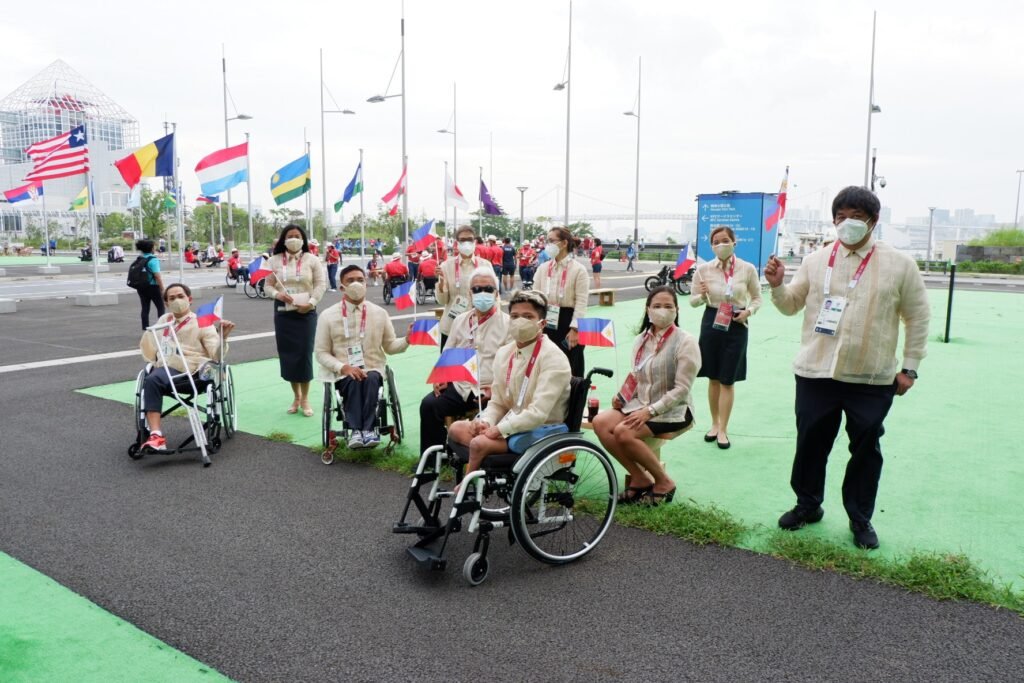 by Dennis U. Eroa
DEATH has become too familiar with us. Almost every day, we learn of the demise of people who in one way or another have played a role in our lives. But God built us to be tough and we cannot just sulk in one corner and be defeated by events that irreparably changed our lives. Life goes on even in the face of changed priorities in the new normal forced upon us by the pandemic. Remember that life is not all about happy moments and we need to juggle a lot of things to keep our sanity. The pain of losing our friends must bring us closer together. We have no choice but to pray hard that the all-knowing God will save us from harm.

All of us need to force a smile and try to make sense of what's happening. The Philippine Paralympic team came out without a single medal from Tokyo but Ernie Gawilan and company deserve our utmost respect for carrying the flag proudly in the face of superior opposition.
Devastated by the virus even before the start of the Tokyo Paralympics, the nationals without their chef de mission fought honorably and well. Gawilan, Jerrold Mangliwan and Gary Bejino didn't become millionaires when they arrive home but they brought with them happy Tokyo memories and the respect of the nation.
"In spite of what happened, we take pride in these rare Paralympians. They inspire the country with their achievements. They are our new heroes today," said Philippine Sports Commission chief Butch Ramirez, who never wavered in his support of the nationals. Under Ramirez and with solid help from PAGCOR headed by Andrea Domingo, concerned legislators and private entities, a rebirth happened in Philippine sports.
I sympathize with powerlifter Achelle Guion, para taekwondo jin Allain Ganapin and para discuss thrower Jeanette Aceveda, coaches Tony Taguibao and Bernard Buen and chef de mission Kiko Diaz for not being able to attend due to the virus. Let me also express my sadness to the passing of table tennis player Josephine Medina, who won a bronze medal in the 2016 Rio de Janeiro Paralympics in Brazil and on a different but equally distressing note is the death of Leopoldo Serantes after a long battle not with covid but with Chronic Obstructive Pulmonary Disease the same illness which struck down our beloved King of Comedy Dolphy. Serantes punched his way to the bronze medal in the 1988 Seoul Olympics and was credited for inspiring the likes of future Olympians and medalists Onyok and Roel Velasco to chase the stars.
"We were all shell-shocked. It is very hard to give a honest assessment given these difficult circumstances. This edition is for the books. Our hearts really go out of them," said Ramirez who paid tribute to swimmers Gawilan and Bejino and wheelchair racer Mangliwan for giving their best under trying circumstances.
The temptation of plunging into the darkness is quite tempting to our Paralympians but knowing Gawilan and company they are not the kind to surrender rather they will continue to strive for excellence and continue proving that their physical limitations will not hinder their respective quests to bring honor to the country.
Remember it's a long and winding road but the Paralympians with a little help from all of us will write a wonderful finish to their journey.
THANK GOODNESS FOR BAHAM MITRA
Before Baham Mitra, the Games and Amusements Board is just a "normal" agency under the Office of the President tasked to supervise professional sports. Everybody knew its office is located at busy Makati. Headed by political appointees, the GAB is known mostly for supervising boxing and it is common for us members of the Philippine Basketball Association Press Corps to have a glimpse of GAB personnel dissecting sans fanfare games at the ULTRA (now Philsports Arena) Cuneta Astrodome and at the iconic Araneta Coliseum. One can also notice its presence in horseracing and cockfighting.
There is little to write about GAB which in a way is also good for the agency. Silent GAB is my description.
But the arrival of Abraham Khalil , son of the honorable and well-respected Monching Mitra, changed it all. Not new to governing, Baham, former Palawan Governor and Congressman, transformed the agency into an active and lively participant in the world of professional sports.
There are no sad moments for the present-day GAB and if I only have the magical power, I'll reappoint the approachable Mitra to the position as GAB chair simply because he brought respect and professionalism to the agency of silence.
Take a look. Pro boxers are no longer forgotten heroes under GAB. Not only do they get financial support but the most important thing is they are getting due respect from the GAB. Just recently, the GAB procured and used for the first time hematoma screening machines for boxers during a boxing event at Urdaneta City in Pangasinan. It's all about the safety of the boxers and the first free hematoma testing since the establishment of GAB in 1951.
I need to mention that thru Baham's initiative. GAB was successful in inking a pact with the Department of Health for free medical for boxers. But boxing and combat sports aren't just part of the GAB mandate. With his masterful knowledge of the importance of negotiations and not confrontation, GAB's able to spread its wings. Among others, it sanctions volleyball and the Vis-Min Cup, while helping the PBA rise to its feet, and rid horse racing of illegal bookies and bringing back the luster of cockfighting while not forgetting the technical aspects of pro sports.
Here's the thing: Under Baham and Commissioners Mar Masanguid and Eduard Trinidad, GAB has become a top-performing government agency capable of bringing recognition to the country with its much-acclaimed hosting of the pre-pandemic World Boxing Council women's convention and Asian Summit last 2019 at the Philippine International Convention Center. Under Mitra's watch, the GAB was even named Commission of the Year by the World Boxing Council.
Representing the Tabloid Organization in the Philippines headed by veteran Ed Andaya of People's Tonight, I was chosen to join an illustrious group of speakers to the first Philippine Sports Summit in 20-2019. The event was a blockbuster.
In the face of the pandemic, the GAB was able to continue the summit by zoom and live stream on YouTube and Facebook. The third edition featuring the best sporting personalities, DOH and even politicians with sporting links will be featured in the third edition on September 29. As expected the one-day summit will not escape questions regarding the future of pro sports in the face of a pandemic.
This year's theme of Professional Sports through the Pandemic, the Now and Future Directions is timely and relevant like Baham.
They say Baham, who is very vocal in saying that he has no plans of sticking like a leech in his position may retire and enjoy life at beautiful and enchanting Palawan. Talks are also ripe that the pride of Palawan will have a huge role in the governing World Boxing Council or return to politics to serve the people.
No matter what, Baham is a never-ending source of trust and inspiration. Sir Monching is grinning from ear to ear in heaven.
For feedback, the author can be reached at Iamdencio55@gmail.com.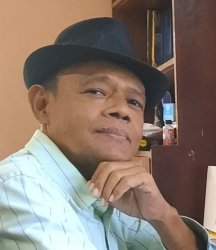 Latest posts by Dennis Eroa
(see all)