857 total views, 2 views today
By Henry L. Liao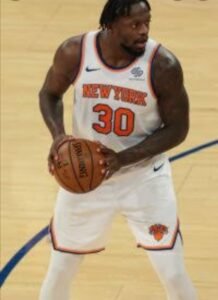 He ain't Larry Bird but New York Knicks forward Julius Randle has something in common with the all-time Boston Celtics great and Hall of Famer.
Last season (2020-21), the 6-8 Randle joined Bird as the only players in NBA history to average at least 20 points, 10 rebounds and five assists and post a three-point field goal percentage of .400 or better in the same campaign.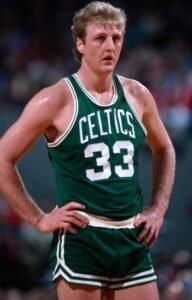 The University of Kentucky alum normed 24.1 points, 10.2 boards and 6 feeds in 71 games and shot .411 (160-for-338) from beyond the arc with the Knicks, who qualified for the playoffs for the first time since 2013 under first-year bench boss and NBA Coach of the Year Tom Thibodeau.
Randle, who turns 27 in November, became an All-Star for the first time in seven NBA seasons (first four with the LA Lakers, one with the New Orleans Pelicans and the last two with the Big Apple outfit) and earned NBA Most Improved Player and All-NBA Second Team honors as well.
He registered career highs in scoring, rebounding, assists, steals (0.9 spg), free throw percentage, three-point field goal percentage and minutes played.
Randle inked a four-year, $117-million contract extension with the Knicks last month. The deal includes a player option in the final season in 2025-26.
With a year and $19.8 million remaining on his current three-year, $63-million pact, Randle will be bankrolling around $140 million over the next five years.
Bird recorded averages of 28.7 points,10.5 rebounds and 6.6 assists in 80 games and went .427 (56-for-131) from three-point range with the Celtics in 1984-85 when he won the second of his three consecutive NBA MVP hardware.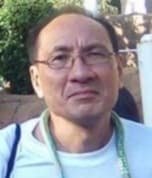 Latest posts by Henry Liao
(see all)