by Henry L. Liao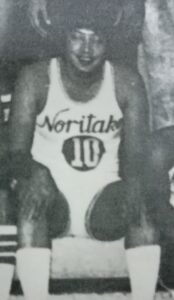 It may sound trivial to some hoop purists but for a player to be able to score at least 50 points in a game in the Philippine Basketball Association (PBA) is something he would probably put in his book of memories.

In the PBA's 46-year existence, only 11 "homegrown" Filipino roundballers have chalked up 50 points or more in a single contest during their pro tenures.
All 11 men are no longer active in Asia's oldest pro circuit.
Five breached the 60-point plateau – "The Triggerman" Allan Caidic, "Mr. Excitement" Paul (Bong) Alvarez, William (Bogs) Adornado, Danilo (Danny) Florencio, and Abraham Columbus (Abe) King Jr.
Florencio was the first Filipino to collect at least 60 points, chalking up 64 (21 FG/22 FT) for Seven-Up in a 136-121 loss to Toyota (his next PBA employer) on November 5, 1977. And the 5-10 forward-guard did it before the three-point shot era.
Since the time, there were five other instances where a full-blooded Pinoy netted 60 or more, four of which came during a regular 48-minute contest.
And as if 60 were not mind-boggling enough, Caidic and Alvarez went over the 70-point mark on separate occasions.
Truly, this is a remarkable accomplishment when one considers that their singular individual performances during the PBA's early years could easily have been the total output of a team in a 48-minute game in today's era.
In one shining moment, Caidic drilled in 79 points (an all-time 17 triples out of 29 fielders made plus four free throws; 27 three-point attempts) for Tivoli (Presto) in a 162-149 win over Ginebra San Miguel on November 21, 1991, including an all-time 52 in the second half. It was the highest-scoring mark ever for a Filipino (homegrown or Fil-foreigner) in PBA history.
In that same game, "The Destroyer" Rudy Distrito had 54 points for Ginebra.
Then again, it was another Pinoy that first scored at least 70 – a good one year and seven months ahead of Caidic.
On April 26, 1990, Alvarez punched in 71 points (31 FG/9 FT) in Alaska's 169-138 shellacking of Shell Rimula-X. Forty-four of them came in the final 24 minutes.
Two years before Caidic's 79-point feast, on November 2, 1989, the brilliant 6-2 shooting guard out of the University of the East knocked in 68 scores (15 trifectas out of 24 fielders made plus five freebies; 27 three-point heaves) during Presto's 175-159 overtime triumph over Alaska.
Adornado, a 6-1 small forward out of the University of Santo Tomas, equaled Florencio's 64 points in U-Tex's 126-111 blasting of San Miguel Beer on November 23, 1980.
King became the second Filipino after Florencio to hit the 60-point mark when the bruising 6-3 forward-center out of San Beda College exactly tallied that many in Toyota's 172-142 defeat to Crispa on June 21, 1979. In the same game, Fortunato (Atoy) Co Jr. racked up 50 points for the Redmanizers and eventually gained the Most Valuable Player plum that year albeit in a controversial fashion.
+++
Caidic, in addition to his 79- and 68-point feats also registered two other half-a-century scores for Presto Tivoli – 57 vs. Alaska on July 8, 1990, and 50 vs. Anejo Rum 65 scores.
"The Rifleman" Adriano Papa Jr. is the first-ever Filipino to collect a 50. The 5-11 forward made 51 points for Mariwasa Noritake in the PBA's inaugural campaign in 1975.
Royal Tru-Orange's 5-11 guard Antonio (Tony) Torrente knocked in 51 points in 1979.
On October 30, 1984, Tanduay rookie Denis Abbatuan, a 6-2 frontliner out of Jose Rizal College, netted a career-high 51 markers in the Rhum Makers' 127-95 rout of guest team Northern Consolidated Corporation in Game Two of the best-of-five series for third place in the All-Filipino (2) Conference.
Venancio (Benjie) Paras was another homegrown Filipino cager with a 50-point game. A 6-5 center, Paras tallied 50 on two occasions for the Shell Rimula-X Oilers during the same 1989 season – versus Alaska on April 30, 1989, and vs. San Miguel Beer on October 26, 1989.
It was the year the amiable but physical Paras became the first and only player in PBA annals to secure the Rookie of the Year and Most Valuable Player awards in the same season.
Four other Filipinos with a semblance of foreign blood also chalked up 50 points or more.
Fil-Am Arthur (Chip) Engelland amassed 60 points in guest team Northern Cement's 148-110 triumph over Tanduay on November 4, 1984.
Fil-Am Ricardo Brown had 56 points for Great Taste against Ginebra on November 24, 1985, and 52 against Shell on August 26, 1986. Fil-Tongan Pauliasi Taulava notched 51 scores for Talk 'N Text on May 16, 2004.
The latest player to score 50 or more was Fil-Am Stanley Pringle Jr., who amassed a career-high 50 – 27 of them off three-pointers – for Globalport in a 133-115 victory over Columbia Dyip on June 22, 2018.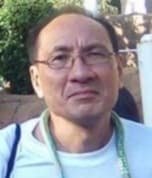 Latest posts by Henry Liao
(see all)