by Vincent Juico
Young man Menelik "Izzy" Israel has an abundance of opportunities that lie before him. Play at Duke University for 1-2 years then give the MLB (Major League Baseball) Draft a shot.

As a die-hard Los Angeles Dodgers fan, Israel thinks the Dodgers will win it all whether they finish first or second in their division. The Dodgers are currently sitting in second place in the NL West, a game behind the San Francisco Giants with 24 games remaining. There's a lot of baseballs left to be played if you ask me, so anything can happen.
Izzy was a guest on my program on Sunday (Sept.5), "Sports For All," along with my co-Host and veteran sports journalist, Brian Yalung.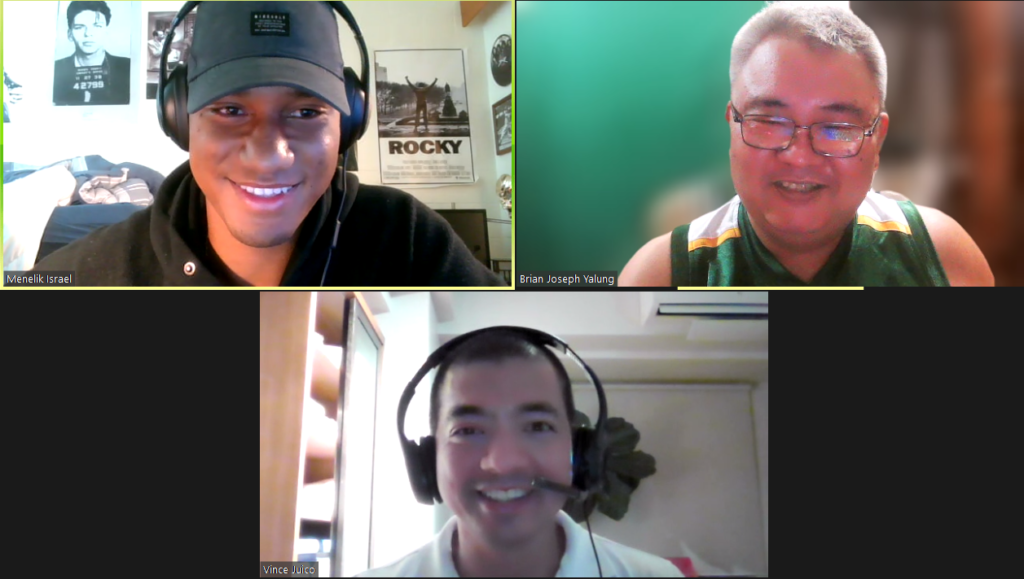 His immediate goal going into this coming NCAA baseball season is to establish himself offensively by hitting .300. Israel plays outfield which takes advantage of his speed, quickness, and athleticism. Also, look for him to steal a few bases here and there depending on whether opposing pitchers are throwing some serious heat on that day.
According to the Perfect Game website, Menelik "Izzy" Israel is a 2021 OF with a 6-2 170 lb. frame from Murrieta, CA who attends Norco High School. Tall and lean square-shouldered build, high waist, projects well physically. Runs very well, speed is his best tool, has young outfield fundamentals but has the athleticism to keep improving with instruction and repetitions. Right-handed hitter, hits from a wide base with a deep hand load, loose swing with good extension through the ball, line drive approach and will hit to all fields, aggressive hitter who is looking for fastballs. Excellent student, verbal commitment to Duke."
Izzy was scheduled to play for the country before the coronavirus hit. According to pe.com, "And the younger Israel was scheduled to play with the big guys. He had been added to the Philippines roster for a qualifying tournament for the 2021 World Baseball Classic, which was supposed to have started Friday in Tucson in a pool with Brazil, Germany, New Zealand, Nicaragua and South Africa, with the top two advancing to next spring's WBC."
The older Israel is Izzy's father, Mishael "Izzy" Israel, Mishael works as an Executive Director of Baseball Resource Group Inc. Menelik's mother is Filipina, Marilou Gaudia Cabutotan from the town of Udiao in Rosario in the province of La Union which is located north of Manila.
Izzy speaks two Philippine dialects fluently, Tagalog and Ilocano. Izzy will be majoring in Engineering in the fall when he enters Duke so the life of a student-athlete in college will pose new challenges for the young man.
The young Israel is an avid fan of Tim Tebow and according to the same website, "My high school team was going crazy about it," Israel said via phone. "I'm excited to meet him".
"Tebow qualified because he was born in the Philippines to Christian missionaries. Others who qualify because of some sort of Filipino bloodline include former Cal State Northridge catcher Riley Conlan and older brother Brady, a former Cal State Dominguez Hills player who was hired this winter as a Dodgers minor league hitting instructor; former Dodgers minor leaguer Angelo Songco from Van Nuys and Loyola Marymount; Huntington Beach High grad and Blue Jays minor leaguer Dom Abbadessa and former Santa Monica High pitcher-outfielder Devon Ramirez, who played at both Cal State Dominguez Hills and Cal State L.A."
The team that was supposed to represent the Philippines was a mixture of American players with Filipino lineage and homegrown players.
Menelik's name according to the older Israel was forwarded by a few MLB scouts, so you know this early in Izzy's career he's already on the radar of some of these MLB scouts.
Menelik can play for the country because his mother Marilou, is Filipino. Izzy is still in touch with his maternal relatives from La Union.
Izzy is the first Filipino-American to play for Duke and was heavily recruited coming out of high school with traditional college baseball contenders like Vanderbilt and Stanford, both schools are nationally ranked in the top 10 as of July 2021.
Although, In my Facebook post's caption promoting the episode with Izzy, I wrote "The future of Philippine Baseball", the young Duke Blue Devil in waiting seems to be unperturbed and unfazed. He acknowledges that he still has a lot of work to do and cites his hitting as an area for improvement.
The kid has his whole life and future ahead of him. We fervently hope that he does well this coming season, that he stays hungry and humble.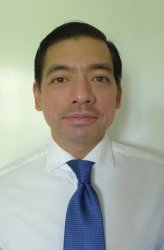 Latest posts by Vincent Juico
(see all)