by Henry L. Liao
With the free-agent signing of 33-year-old center Hyland DeAndre Jordan to a one-year, veteran's minimum deal, the LA Lakers now have 14 guaranteed roster berths for the 2021-22 NBA season that unwraps on Oct. 20, Manila time.
The Lakers, like in the previous seasons, are unlikely to fill up the 15th and final spot until the buyout period in March.

NBA teams are allowed to employ a maximum 15-man regular lineup plus two players on a two-way contract that will allow them to split the season between the NBA and G League.
Last week, the Brooklyn Nets traded Jordan to Detroit but the Pistons immediately granted the 6-11 center's request for a buyout of the remaining two years and $19.7 million on his three-year contract.
Six players are at age 35 years or oldest, making the Lakers the oldest team in the NBA's 76th renewal at an average age of 32.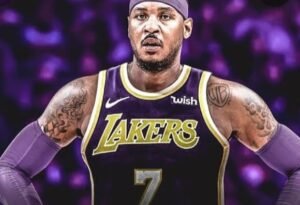 The six are Carmelo Anthony (37), LeBron James (36), Marc Gasol (36 – he has a year and $2.7 million left on his two-year pact but the Spanish center is unsure of returning to the club following the Tokyo Olympics and is mulling the possibility of suiting up for reigning Spanish League titlist FC Barcelona in tandem with his eldest brother Pau), Trevor Ariza (36), Dwight Howard (35) and Rajon Rondo (35).
The eccentric and combustible Russell Westbrook, whom the Lakers from the Washington Wizards last August 6 in a five-team trade that also involved the Brooklyn Nets, Indiana Pacers, and San Antonio Spurs, will also be turning 33 in November.
Five former Lakers are returning to the club for a second tour of duty or, in the case of Howard, a third stint following a detour with the Philadelphia 76ers last campaign. "Superman" was with the Lakers for the first time in 2012-13.
The others are Rondo, who along with Howard was among the shock troopers that helped the Lakers capture the NBA title in the Orlando bubble in October a year ago; Ariza, a starter on the Lakers' 2009 championship unit that was bannered by the late Kobe Bryant and Pau Gasol; Wayne Ellington (2014-15) and Kent Bazemore (February 2014).
James (2012-2913 Miami/2016 Cleveland/2020 LAL), Ariza (2009 LAL), Gasol (2019 Toronto), Howard (2020 LAL), NBA top-five player Anthony Davis (2020 LAL), Talen Horton-Tucker and seldom-heard Devontae Cacok (2020 LAL) all have championship experience.
A valuable holdover of the team, Horton-Tucker was a restricted free agent who re-signed a three-year, $32-million pact. The energetic 6-4 guard was a seldom-used reserve for the 2020 Lakers' title outfit. Cacok is also back.
New members are youngster Malik Monk and Kendrick Nunn, a pair of free agents out of Charlotte and Miami, respectively. Monk hooked up at the minimum salary and Nunn, who was part of the Heat unit that dropped a 4-2 decision to the Lakers in the 2020 Finals, took the Lakers' taxpayer midlevel exception of 5.9 million. (The full non-taxpayer exception is worth $9.5 million this season.)
Gone from the team are Kyle Kuzma, Kentavious Caldwell-Pope, and Montrezl Harrell, all of whom were jettisoned to Washington in the Westbrook swap; and unrestricted free agent Dennis Schroder (who inked a one-year, $5.9-million deal with Boston after turning down the Lakers' offer of a four-year contract extension worth as much as $84 million last March), Andre Drummond (who signed with Philadelphia for the one-year, veteran's minimum as a backup to All-NBA center Joel Embiid), Alex Caruso (off to Chicago on a four-year, $37-million agreement due to the Lakers' complicated salary-tax situation), Markieff Morris (off to Miami), Ben McLemore (off to Portland), Alfonzo McKinnie (waived and unemployed) and, Wesley Matthews (unemployed).
There are also key changes in the Lakers' coach staff. Frank Vogel is back for a third season (plus a one-year extension for 2022-23) as head coach. Phil Handy, Miles Simon, and Quainton Crawford are back as assistants.
However, Lionel Hollins was released and lead associate coach Jason Kidd defected to the Dallas Mavericks as their top bench strategist in lieu of the resigned Rick Carlisle, who has moved over to the Indiana Pacers for a second tour of duty.
Kidd towed erstwhile Lakers player Jared Dudley, who was known for his bench leadership, with him to Dallas as his assistant. So did he successfully convince the Lakers' advance scout Gary St. Jean to join the Mavericks.
Kidd also attempted to lure assistant coach Mike Penberthy to Texas but the latter chose to remain in Tinseltown after being promoted to a front-of-the-bench role.
An addition to the Lakers bench is David Fizdale, a former head coach at Memphis and New York who also was a Miami assistant to Fil-Am Erik Spoelstra when James and the Heat won NBA titles in 2012-13.
The Westbrook acquisition to create a Big Three scheme, I believe, is a wrong move.
True, the 6-3 point guard out of UCLA is a one-time NBA MVP (2018) and has averaged a triple-double in three of the last four seasons (including a back to back in 2018 and 2019)
But Russ' numbers are not exactly the envy of many. (His rebounding stats have been inflated through the years by boards grabbed following an opponent's missed free throw.) A volume but inefficient scorer, the 14th-year pro is a polarizing player due to his ball dominance and propensity to put up a shot anytime he desires with his previous teams, including failed one-year experiments at Houston and Washington in the last two seasons.
These are some factors that are likely not to sit well with the Lakers' dynamic duo of LeBron James and Anthony Davis. Getting Westbrook could backfire against the Lakers in their quest for an 18th NBA title that will break a deadlock with their arch-nemesis Boston Celtics for the most number of championship hardware in NBA history.
That is if Westbrook does not change his dominant but erratic style of play.
Westbrook is being paid $44.2 million this season and has another year and $44. 2 million for 2022-23.
It will be costly for the Lakers if the Westbrook acquisition does not pan out, having already mortgaged their future in giving up three key players in Kuzma, Caldwell-Pope, and Harrell and some other goodies just to bring him into the fold.
Talking of the Lakers' advanced age, Rondo, who also earned a title ring with the Celtics in 2008 along with Hall of Famer Kevin Garnett, Ray Allen, and Paul Pierce, does not believe this to be a negative. Instead, it could serve as a motivation.
"Winning is definitely a key to winning a championship," said the cerebral 6-1 playmaker and locker room leader. "We have a lot of that, obviously, with the age and experience on the court. I'm looking forward to the naysayers saying our age is a problem, but you don't have longevity in this league without discipline.
"We have guys that have the mileage, but there's a reason they're still playing in this league at this level for so many years. I think the mind is going to be a big key in why we win this year. "
Only time will tell if the elderly Lakers will be able to defy the odds.
Age matters. True. But so do lots of experience on the battlefield.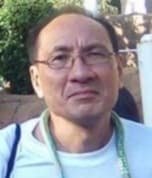 Latest posts by Henry Liao
(see all)