By Henry L. Liao
The best things in life are free. But in these pandemic times, having some money in your bank can be a significant luxury.
Money talks, for sure. You need not even ask Manny P. about the matter.

For the fifth season in a row, transcendent Golden State Warriors guard Wardell Stephen (Steph) Curry II will the highest-paid player in the National Basketball Association.
In the forthcoming 2021-22 wars, the 76th overall edition of which unwraps on October 20 Manila time with the reigning NBA champion Milwaukee Bucks hosting the Brooklyn Nets and the 2020 titlist Los Angeles Lakers taking on the Golden State Warriors at the Staples Center, will earn $45,780, 966 in the final year of his current five-year, $201 million with the Bay Area unit.
The 6-3, the 33-year-old son of former NBA three-point shooting great Wardell Stephen (Dell) Dell Curry (1986-2002) – Steph's obviously cut from the same cloth as his dad in long-range efficiency – and the elder brother of Seth Adham of the Philadelphia 76ers, is likely to retire in a Warriors jersey as he is already signed for another four years with Golden State, has agreed to a $215.4 million extension through 2025-26 last August 3.
That's nearly $54 million per annum, projecting Curry to be the first player in NBA history to bankroll at least $50 million in a single season.
In the final year of the four-year contract extension in 2025-26, Curry is set to take home $59,606,818 at age 38.
The first player in NBA annals to sign a pair of $200 million-plus deals, Steph last season topped the NBA in scoring for the second time in his distinguished 12-year tenure, registering a career-high 32-point clip in 63 appearances. He also ranked third in the NBA Most Valuable Player balloting behind a pair of centers in Denver's Nikola Jokic and Philadelphia's Joel Embiid.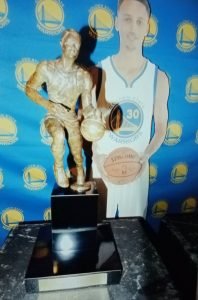 Curry, dubbed as the NBA's greatest shooter ever, first won the league's top-scoring honor in 2015-16 with a 30.1-point average in 79 games – joining an elite 50-40-90 club with shooting percentages of .504 from the field, .454 from three-point range and .908 from, the charity stripes – during which time the Warriors set an all-time league mark with 73 games (out of 82). That year, he was named the NBA MVP for a second consecutive time as the lone unanimous selection in league history.
Alas, the Dubs also became the first team in NBA Finals history to waste a 3-1 lead in dropping a seven-game decision to LeBron James and the Cleveland Cavaliers in that year's playoffs.
Curry owns three NBA title rings (2015, 2017 and 2018) since joining the NBA with the Warriors in 2009 out of Davidson College as the college draft's seventh overall selection.
Curry enjoyed a fruitful bounceback last campaign following a disastrous pandemic-plagued 2019-20 season that limited him to just five games due to a broken bone in his left hand and Golden State, with an NBA-worst 15-50 ledger, left out of the resumption of action in a Florida bubble.
He was voted to the All-NBA First Team for the fourth time in his career (after 2015, 2016 and 2019) after edging Washington's Bradley Beal (31.3 ppg) for the scoring crown, and norming 5.8 assists, a career-high 5.5 rebounds and 1.2 steals an outing.
During the progress of the regular wars, Curry broke several franchise records.
Last January 23, in a game against Utah, he moved past Reggie Miller in all-time career three-pointers made (2,832) to trail just Hall of Famer Ray Allen (2,973). On March 15, in a game vs. the LA Lakers, he surpassed Guy Rogers (4,855) as the Warriors' leader in career assists. Curry now has 4,984 feeds.
And last April 12, in a game against Denver, Curry jumped over Wilt Chamberlain (17,783) as the all-time scoring leader in Warriors (Philadelphia-San Francisco-Golden State) history. (Going into the upcoming festivities, Curry has accumulated 18,434 points in 762 regular assignments.)
Be that as it may, Golden State, which reached the NBA Finals for five consecutive seasons from 2015-19, again missed the postseason despite a 39-33 record – including 16-6 over their last 22 games – for eighth-best in the Western Conference, after dropping a pair of play-in games against the seventh-seeded and then-NBA titlist Los Angeles Lakers (103-100) and ninth-ranked Memphis Grizzlies (117-112 OT).
On a personal front, the parents of Steph and Steph, Dell and Sonya, sadly filed for divorce in June after 33 years of marriage.
+++
A total of 33 players will be earning at least $30 million in the upcoming NBA season.
Next to Curry, here comes the other $30 million-salaried performers:
2-James Harden (Brooklyn), $44.31 million; 3-John Wall (Houston), $44.31 million; 4-Russell Westbrook (LA Lakers), $44.21 million; 5-LeBron James (LA Lakers), $41.18 million; 6- Kevin Durant (Brooklyn), $40.91 million; 7-Damian Lillard (Portland), $39.34 million; million; 8-Paul George (LA Clippers), $39.34 million; 9-Giannis Antetokuonmpo (Milwaukee), $39.34 million; and 10-Kawhi Leonard (LA Clippers ($39.34 million (he is currently recovering from a partially torn anterior cruciate ligament in his right knee, an injury that could sideline him for much, if not all, of 2021-22;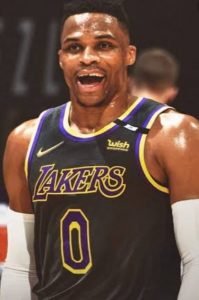 11-Klay Thompson (Golden State), $37.98 million (he has not played for two straight seasons due to ACL and Achilles injuries); 12-Jimmy Butler (Miami), $36.01 million; 13-Tobias Harris (Philadelphia), $35.99 million; 14-Khris Middleton (Milwaukee), $35.50 million; 15-Anthony Davis (LA Lakers), $35.36 million; 16-Kyrie Irving (Brooklyn), $35.05 million; 17-Kemba Walker (Oklahoma City buyout/New York contract), $34.96 million; 18-Rudy Gobert (Utah), $34.84 million; 19-Bradley Beal (Washington), $34.50 million; and 20-Ben Simmons (Philadelphia), $33.00 million;
21-Pascal Siakam (Toronto), $33.00 million; 22-Jrue Holiday (Milwaukee), $32.43 million; 23-Blake Griffin (Detroit buyout/LA Clippers contract), $32.40 million; 24-Kristaps Porzingis (Dallas), $31.65 million; 25-Karl-Anthony Towns (Minnesota), $31.65 million; 26-Devin Booker (Phoenix), $31.65 million; 27-Nikola Jokic (Denver), $31.57 million; 28-Andrew Wiggins (Golden State), $31.57 million; 29-Joel Embiid (Philadelphia), $31.57 million; and 30-Kevin Love (Cleveland), $31.25 million;
31-CJ McCollum (Portland), $30.86 million; 32-Chris Paul (Phoenix), $30.80 million; and 33-D'Angelo Russell (Minnesota), $30.01 million.
Outside looking in is Charlotte's Gordon Hayward, the 34th highest-paid player at $29.92 million.
Hayward ain't poor, is he?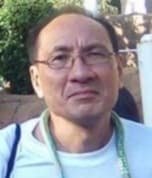 Latest posts by Henry Liao
(see all)