by Vince Juico
Over the weekend, I came across a 2018 documentary, "Fightworld" which was hosted and voiced over by "Captain America" Marvel villain Frank Grillo. Grillo played bad guy Crossbones in both "Captain America: The Winter Soldier" and "Captain America: Civil War"


According to HITC.com, "It's not just a show about fighting – it's far more than that. It's educational, contemplative and actually quite tender in places. So, that already alienates a chunk of audiences who would have been lured in by the title. Considering Netflix has grown even more ambitious with their release schedule, it's likely that they thought it'd be wiser and more profitable to pursue other ventures. They've pulled the plug on titles far more popular than this one, so while it isn't a total surprise, it does seem a shame."
The documentary features fighting already embedded into the fabric of the cultures of the featured countries, Mexico, Thailand, Myanmar, Senegal, and Israel. Fighting isn't just a sport to them, it's a tradition and it's also cultural.
In an interview with Men's Journal magazine, the actor and mixed martial artist explain how it started, "Spending time with these fighters gave him the idea of shooting a cinematic docuseries in the vein of Anthony Bourdain's Parts Unknown with a focus on fighting gyms, and he brought the show to life with help from his producing partner Joe Carnahan and director Padraic McKinley. The first season took Grillo to Thailand, Myanmar, Senegal, Mexico, and Israel."
It was thrilling to see Mexican boxing legends, Julio Caesar Chavez Sr. and Humberto "Chiquita" Gonzales. Chavez Sr., arguably is Mexico's greatest champion. Also in the film is one of boxing's and Mexico's greatest trainers ever, Nacho Berestain who's trained 27 world champions. Can't argue with that.
Grillo on shooting the documentary in Mexico, "Well first of all, I love boxing. That is my sport. So going to Mexico and seeing Julio Cesar Chavez was an obvious choice. I got to go with him to Azteca Stadium where he beat Greg Haugen in front of 90,000 people. He had not been there since that very fight. There was a lot of heart in our conversation; he was a guy who made it to the pinnacle, and had such a long and inspirational career."
For the longest time, I've been intrigued by the Israeli Fighting System known as Krav Maga. The system is not only a part of Israeli culture but also, it is a form of self-defense against Israel's enemies.
Grillo expands on Krav Maga, "Israel changed my life. It is one of the most amazing countries that I have ever been to. I had an idea in my head of what it was going to be like. I entrenched myself with the soldiers there, the special ops guys, and spent a lot of time with their families. I think it is hard to put yourself in their mindset when you are surrounded by these hostile nations that are focused on destroying the city. You can feel the tension there. I don't care if you believe in God or not, you feel something bigger there. The city has this incredibly complex anti-missile system surrounding it called the Iron Dome. Go to Tel Aviv; it's like Paris and everyone is having an amazing time they are aware. But that doesn't stop them from enjoying life.
There are tunnels on the Gaza Strip that enemies are trying to use to get to them with explosives. They are using Krav Maga to fight people in these tunnels. You aren't fighting for points; you are fighting for the lives of you and your family."
In Thailand, Muay Thai Is the art of eight limbs, hands, elbows, knees, and feet. In Myanmar, Lethwei is the art of nine limbs, every limb aforementioned including the head. In Senegal, Lamb Wrestling or Senegalese Wrestling is wrestling or grappling that involves striking and before two combatants go at it, some dances and rituals seem to celebrate the occasion.
Unfortunately, Netflix didn't renew the series for another season. Frank Grillo made his plans known for a second season, "I want to go back to Brazil and do a proper episode. I trained with the Gracie family, who really established BJJ, so that is a place that I already have a connection with. I want to go to Uzbekistan, one of those places where combat is just steeped into their culture. I also would want to go in and do the culture of Navy SEALS. I would love to study Silat. There are so many great stories to tell, and I think the world needs more stories like these."
There's a lot of martial arts to see in the world. MMA fighters would be wise to look at these other systems and incorporate them into their skill set.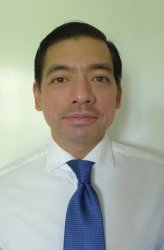 Latest posts by Vincent Juico
(see all)