by Dennis U. Eroa
THE mushrooming of self-styled experts after Gilas Pilipinas Olympic qualifier campaign in far but picturesque Serbia pains me. I've been reading a lot of stories from social media regarding the tremendous improvement of the national team to the point that the write-ups tend to bury that glaring fact that we didn't win a single game in our group, thus kissing our Olympic hopes goodbye for the nth time.

Wake up. Stop the nonsense, folks.
After a gallant stand against powerhouse and host Serbia, Gilas came back crashing back to earth after tasting the veteran moves of the Dominican Republic, 94-67. And despite the flowery words by some of our friends, including the has-been and plain ignoramus, I am relieved that coach Tab Baldwin isn't in the mood to find comfort in the undue admiration of the internet. Well, that's life in the age of the internet.
For a start, Baldwin said the loss against Serbia wasn't a moral victory which was contrary to those being floated by men with tiny brains. Thank you Coach Tab for your honesty. Full of promise, the young and talented Gilas, had its share of the spotlight against the Serbians, who needed the late-game domination of 7-foot-4 Dallas Mavericks center Boban Marjanovic to escape the upset ax.
We lost. That's the bottom line. Baldwin didn't offer excuses unlike others, who out of the blue sparked a sudden interest in the greatness of Gilas. "A lot of people will see this as a moral victory but I've been in this game for such a long time, I just don't believe in those" said Baldwin, who nevertheless expressed admiration for his ward's gallant effort.
''I was very proud of the effort today. I want to play better than we played and I know that we can be better. We will play better. Certainly, the flow of the game was very competitive and we put in a great effort.'' Lessons learned.
Again, thank you coach Tab for your intelligent answer which should put the '' experts'' into their proper places. The Dominican Republic, the second largest and most diverse Caribbean country, was a different adversary for Gilas. The Dominican players, battle-scarred and not afraid to make big shots, schooled Gilas.
Again, coach Tab accepted defeat like a true gentleman. He played deaf to the praises and congratulations, admitting that the team was outplayed, outcoached and outgunned. Truly a sportsman.
Gilas learned its lessons well in the qualifier. One thing is crystal-clear. It takes time to make history and we can take comfort in knowing that we gave our best.
The last time we saw action in the Olympics came in 1972 Munich. Coached by Ning Ramos, the team was composed of the likes of Jimmy Mariano, Jun Papa, Freddie Webb and Bogs Adornado. The team won once and finished in 13th place. Then, the drought happened as we were overtaken by our neighbors.
Gilas' determination and zest for excellence were present but the fact is we failed in Serbia. There were moments of highlight plays but at the end of the day, we lost. It is very clear that ''marami pa tayong kakaining bigas'' when it comes to the world stage. Yes, we're getting faster, stronger, accurate and bigger but others are also improving leaps and bounds.
Right now, I would like to believe that by besting the Koreans, we're able to gain the respect of our Asian neighbors. Come the FIBA-Asia Cup in August at Indonesia, we will be tested to the hilt.
It is right for coach Tab to say that the Samahang Basketbol ng Pilipinas will have the last say if reinforcements are needed for the team. SBP and the PBA must find a common ground for the greater good.
Iran is an Olympic qualifier. China and Korea like Gilas faltered in their respective Olympic qualifiers but they remain Asian powerhouses. Japan if it will field a star-studded lineup remains a threat.
It's not going to be easy for Gilas.
Winning cannot become your habit unless defeats have torn you apart and you sit on the battlefield stitching back yourself one piece at a time laughing in the faces of all defeats." ― Chetan M. Kumbhar, Panasu The Golden City & The Capasstars
Let us keep on knocking at the door of improvement. We have no choice.
CASIMERO MUST SHUT UP
They say it's about marketing. Create a hype so that fans will be interested. I say it's simply bad manners and John Riel Casimero, brash and talkative, must change his ways in order to gain the respect of the sporting world.
Blame his disrespectful comments plus question on doping, Casimero got flattened by another champion Nonito Donaire Jr. Say goodbye to the unification bout and goodbye to a big payday. I salute the Filipino Flash for doing so. It's high time to teach Casimero a lesson.
Certainly not a role model to those hoping to become big time in the near future, Casimero must look at the mirror and ask himself. Am I doing the right thing? My father Gregorio, a World War II veteran, used to say that those who delight in the unprintables are cowards. As the saying goes, actions speak louder than words.
I am perplexed that Casimero is being handled by Sean Gibbons of the MP Promotions, whose biggest draw is Manny Pacquiao. Pacquiao's not known for making tirades against his foes. Pacquiao lets his fists do the talking, while Casimero is a different animal. Before its too late, Gibbons must do something and guide his newfound treasure to the right path. Gibbons, in a way, should act as a sportsman and not a cunning businessman.
Like a broken record, Casimero wants to bait his foe to a war of words over and over again. This is not new in the boxing world but certainly foreign to Filipino culture.
To have a fight with Japanese legend Naoya Inoue, Casimero unleashed "missiles", saying the boxing monster, who is unbeaten in 21 fights including 18 knockouts, is a turtle. He also hit Donaire and his family with unwanted jabs.
Maybe John Riel is saying that Inoue is a turtle because the Japanese are slow. By the way, this ''turtle'' demolished Filipino challenger Michael Dasmarinas in three rounds, recently. Casimero and Inoue's victim Donaire watched the demolition.
Maybe it's his upbringing, maybe it's his desire to be famous for the wrong reason or maybe he has surrounded himself with people, who are exploiting his talent.
I call it the lack of good manners and right conduct which is being taught at the elementary level. BASIC!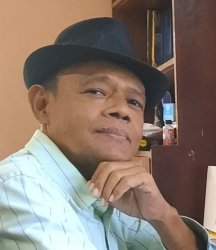 Latest posts by Dennis Eroa
(see all)