821 total views, 2 views today
by Dennis U. Eroa
I can only offer my sympathy for budding basketball superstar Kiefer Ravena. I very well understand his desire to embark on a Japanese expedition. His athletic abilities and his proven fighting heart will be a potent mix for the Shiga Lakestars in the Japanese Basketball League.

Not to mention the financial windfall that he will get from strutting his wares in the Land of the Rising Sun, Ravena's stint if it will be a reality is also a personal milestone. I'm sure it will level up his skills, boost his confidence and if I may add will improve his taste buds considering that he'll be able to savor authentic Japanese cuisines like ramen, oden, sashimi, yakitori and many more.
Also let us not forget that younger brother Thirdy, despite an injury-riddled season, was again signed to a new contract by San-En Neo Phoenix, another team in the Japan B-League.
Truly, Ravena versus Ravena is a mouth-watering scenario. But there is a huge problem, a bar which not even our top Olympic pole vaulter Emerson Obiena, will not ever be able to jump over.
Dear Kiefer, pride of Ateneo but son of a University of the East Warrior and a University of Santo Tomas Tigresses has a live contract with NLEX in the PBA. Yes, Kiefer heartfully signed a three-year contract extension with his mother ballclub before announcing that he will pack his bags to Japan.
They call it the Uniform Players Contract and naturally, this young man is duty-bound to follow his contract with NLEX. No choice.
I have a feeling that Kiefer has the support of some NLEX executives but the PBA sometimes works in a mysterious way. The Governors wary of what will happen next if they allow Kiefer free as an eagle in the wilderness may lead to a chaotic situation where their prized players can jump the ship anytime using the Kiefer formula.
At first response, likable PBA Commissioner Willie Marcial said a big NO to Kiefer's move. And I can only say that Marcial was simply stating a simple truth—Kiefer must abide by the contract. Maybe like Marcial, I see a vision of free-for-all if Kiefer will be allowed to play in Japan despite a live contract with NLEX.
They say basketball is now global, but we cannot sacrifice law and order in exchange for globalization. Instead of running around like headless chickens like what happened to Gilas 3×3 in the Olympic qualifiers in Austria, all concerned must first devise ways to tackle this Kiefer's problem. The observation that the PBA is living in the past has merit but there is a need to balance modernization and the old-fashioned ways. We cannot be reckless. Governing rules must be changed first before we jump the gun, so to speak.
In ancient Chinese philosophy, they call this yin and yang, two halves that together will be one,
We all wish Kiefer well and I have a sense of hope that all concerned will find a common ground.
To Kiefer, I say there is a time and a place for everything.
MILO IN THE TIME OF PANDEMIC
It is heartwarming that MILO continues to play a stellar role in the time of the pandemic. It continues to give hope to thousands of children through its advocacy in sports.
MILO is a constant in the sporting scene and what is remarkable in its program is its cooperation with the Education department thus assuring that education goes side by side with sports.
Not only the highly successful Milo Olympics, but the leading nutritious energy drink for kids, has been a supporter of countless sports. MILO makes champions. It has instructional videos featuring top sportsmen and sportswomen which help greatly in promoting physical fitness among the youth.
Recently, MILO is backing World Milk Day with the launch of Jump Rope for the public school system, a joint project with the DepEd and the Philippine Jump Rope Association headed by youthful Noel Agra. Jump rope thus is now part of the MILO's grassroots program.
Recognized by the International Jump Rope Union, Agra is confident that that Pinoy will excel in the sport. He thanked MILO for supporting the endeavor.
MILO Sports Manager Lester Castillo assured that the global company will continue its advocacy.
"Since active kids make better learners, we hope this timely introduction of jump rope in the curriculum will support DepEd's Sulong Edukalidad program,'' said Castillo. '' MILO helps parents and kids stay active and healthy every day."
Veronica Cruz, MILO Business Executive Officer, Nestle Philippines, Inc, said MILO is forever a partner of parents in providing nutritious energy needed by their kids to become champions. Indeed, the country is blessed to have MILO in its midst.
MILO forever!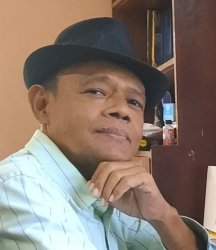 Latest posts by Dennis Eroa
(see all)