by Dennis U. Eroa
By this time, Eumir Felix Marcial must have learned a lesson or two about humility. What transpired in Dubai's Asian Seniors Boxing Championships, isn't the scenario that we've envisioned it to be. He was the top-ranked middleweight boxer in the slugfest and when he made it to the semis without throwing a punch, everybody agreed that the gold medal is almost in the bag as he battled a little-known Uzbek fighter.

But the horror of horrors, the Filipino got jolted back to reality as he bowed 0-5 to Saidjamshid Jafarov. Luckily for the pride of Zamboanga, the humiliation happened in Dubai and not in Tokyo where the whole of the archipelago is behind him in his quest for the Olympic gold.
In fairness to Marcial, the Airman didn't shy away from the Dubai nightmare. Instead, he made a statement of apology and thanked his disappointed backers for their support. Not to belittle Marcial's command of English (nobody cares, really) but the apology, though well-written, should be in Tagalog. In this case, we will feel that the statement came from his heart and more believable. This insults my intelligence. Wake up advisers,
This, however, is a small thing compared to his mission. Let us divorce ourselves from condemning this young man because the most important thing is his destination. The quest is not over.
Stop floating the idea to his mind that he lost because of the jury's hocus-pocus. That will not help Eumir, who clearly got mesmerized by the methodical Uzbek fighter. He got clobbered, period.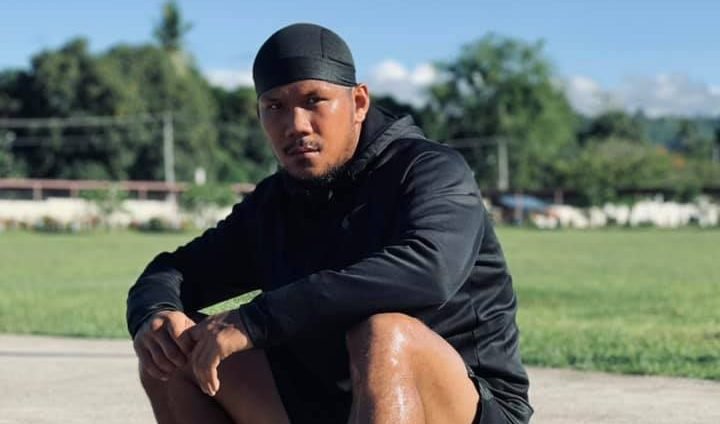 Coach Roel Velasco, a man of solid credentials, said his ward lacked timing. This meant one thing, his laser-like focus was missing due to his lack of sparring. Simply put, there were so many out-of-the-ring distractions for Marcial before Dubai.
I will no longer dig into the reasons for the loss of form because Tokyo, barring any monumental, is calling. Ricky Vargas chief of the Association of Boxing Alliances in the Philippines was right in saying that the Dubai experience should serve as a wake-up call not only to Marcial but to the whole team.
Following the setback, ABAP said Marcial will train at Colorado with USA Boxing. And mind you, Colorado is not Zamboanga City where Marcial opted to train away from fellow Olympians Nesthy Petecio, Carlo Paalam and Irish Magno, who are all in the Thailand bubble.
I fervently pray that the Colorado stint will do magic for Eumir. Glory must be earned through sacrifice.
May I remind dear Eumir that losing will make you ANCIENT!
Love makes the world go round for Donaire
Everybody loves a winner. That's a reality to a nation badly needing a real-life hero, Nonito Donaire Jr's mind-boggling victory over French champion Nordine Oubaali for the World Boxing Council bantamweight title in Carson, California was a cause for celebration. At 38, Donaire became the world's oldest boxing champion, a record once held by Gerry Peñalosa.
Again, we fell in love with Donaire, who became a byword when he kayoed Vic Darchinyan in 2007. This started a challenging career for Donaire, who isn't immune to setbacks and controversies.
Donaire is a classic example of a fighter who isn't afraid of everything. Vision of success is always dancing on his mind and he likes to keep on pushing.
For him, age is just a number. This is the reason why boxing fans must not belittle Manny Pacquiao's chances against Errol Spence. The Filipino ring legend remains dangerous.
Nicknamed the Flash, Donaire also possesses a secret weapon. The secret weapon isn't the famous left hook but his loving heart.
''To my wife, Rachel. You are the head trainer, you are the strength trainer, you are strategy, you are my voice, my everything. We did it, my queen.''
This Romeo's never-ending source of strength and inspiration is his taekwondo expert wife Rachel.
Donaire didn't forget to thank the Almighty.
''Thank you thank you thank you to God, the Universe, the Archangels for protecting me, my ancestors for giving me everything needed for tonight's victory.''
With the win, Mr. Lover Boy aims to unify the division and the prospect of an all-Filipino clash is a painful reality. Michael Dasmariñas (30-2-2, 20 KOs) battles Japanese legend Naoya ''Monster''Inoue ( 20-0, 17 Kos) for the WBA-IBF title on June 19 at Las Vegas.
Tough-talking John Riel Casimero (30-4, 21 KOs) trades punches with veteran Guillermo Rigondeaux (20-1, 13Kos) for the WBO plum in August.
Let's hope for the best so that we can continue to smile in the face of the pandemic.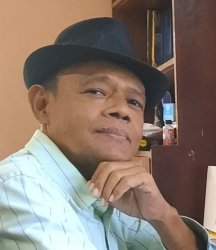 Latest posts by Dennis Eroa
(see all)