by Vince Juico
I used to weigh 220lbs then I got into boxing for six months doing six five-minute rounds with only 30 seconds to rest in between. After boxing, I ran on the treadmill for about an hour then did circuit training which involves jump rope. I prefer the heavier ropes with thick handles because it tones your arms and makes you sweat more. The hydration requirement for jump rope is immense, and in my case, I would sweat profusely so the demand was quite high.
I met Erwin Ng, Founder of Jump Manila and Ginno Balmonte, Jump Manila Brand and Creatives Head, on the Sports For All podcast by yours truly to help them promote the sport. Jump rope isn't just a game that's been around since time immemorial, it is also a sport. Erwin is also Vice-President of the jump rope National Sports Association, the Philippine Jump Rope Association (PJRA).
Erwin established and formed Jump Manila in November of 2019. The community started growing before the pandemic and is presently enjoying membership by the thousands as more members discovered the joy and the health benefits of jump rope when the outbreak started.
The sport serves as crossover training for athletes from other sports, most notably, boxing, and how many times have we seen the likes of Muhammad Ali, Marvin Hagler, Roberto Duran, Mike Tyson, Floyd Mayweather, Sugar Ray Leonard, and our very own Manny Pacquiao skipping rope.
According to en.velitessport.com, "Skipping rope improves boxers' footwork, boxers swap the traditional skipping for the so-called boxer skip: this style mimics the footwork used during a fight. While jumping, they slightly shift their weight from one foot to another with each jump. Meaning, they don't distribute the weight equally on two feet but are constantly transferring the pressure from one to another.
Besides mimicking the ring footwork, this technique allows them to preserve energy and last longer the boxers skip allows them to be more efficient
For boxers, jump rope is also a conditioning training tool, compared to running, skipping rope also works the arms, wrists and shoulders, and out of all the cardio-vascular activities probably comes closest to mimicking boxing.
Skipping rope helps boxers improve coordination, let's take for example a traditional skip. To declare it successful, the legs and the arms have to work together and move in a rhythm that allows the arms to swing the rope and the legs to jump over it – repeatedly. That's one form of coordination. Some people simply don't have it, others literally excel in it. World-class boxers are usually the masters of it.
Perfecting quickness and speed, jump rope also helps boxers develop lower leg explosiveness. Once you improve your skipping, from heavy and clumsy to light and smooth (for a longer period of time), your footwork and boxing performance will improve as well. If you move quickly while skipping rope, you will be faster in the ring."
Jump Manila has expanded to doing weekly jump rope challenges, successfully getting the sport incorporated into the physical education curriculum of schools, colleges, and universities. Talent identification for possible inclusion into the jump rope national team comes from the talent pool of thousands who've taken up the sport whether to stay fit or as a hobby or to compete.
There's also a CSR component in Jump Manila wherein Erwin reached out to local rattan manufacturers who now produce the wooden handles on almost all of Jump Manila's jump ropes. The partnership has given employment opportunities and jobs to people in the rattan-making industry who lost their livelihood during the pandemic.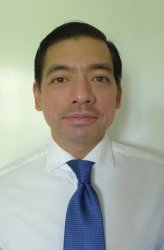 Latest posts by Vincent Juico
(see all)