Ylies "Broly" Djiroun, one of BRAVE Combat Federation's prized recruits earlier this year, has been a professional mixed martial artist since 2011 with 24 bouts to his name.

The 28-year-old Paris, France native has been all over the world, competing in various international and regional organizations. However, he could not even get equal billing with his peers in the sport until BRAVE CF came and signed him into an exclusive deal.
Djiroun made a triumphant promotional debut in the headliner of BRAVE CF 48: ARABIAN NIGHT this past March, submitting Russia's Abdul-Rakhman Makhazhiev in the third round courtesy of a guillotine choke.
It is truly a maiden appearance to remember, but what Djiroun continues to marvel at two months later is the mere fact that the event's official poster had him front and center.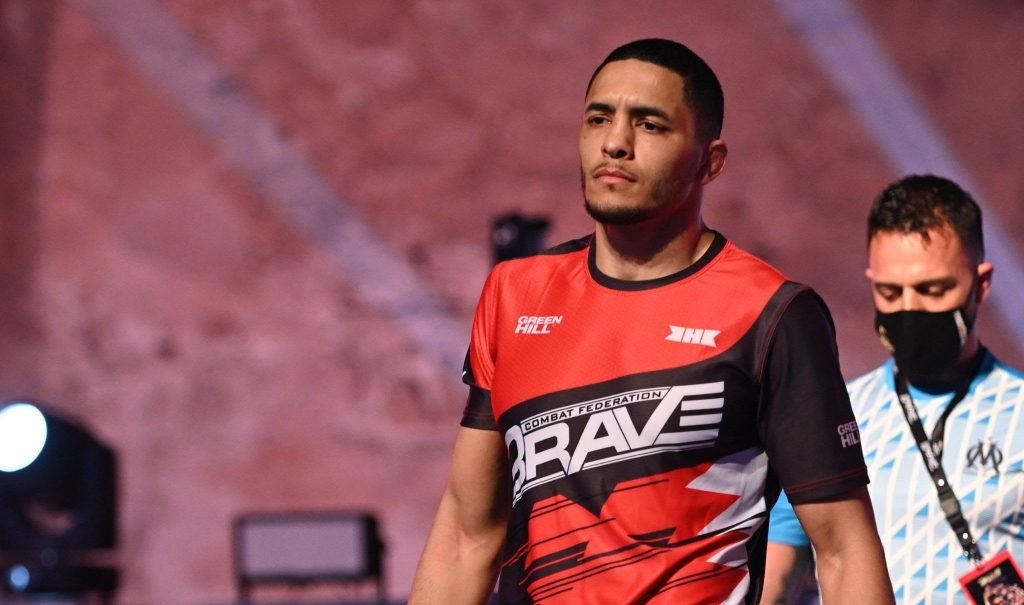 "I've fought for many organizations. I've been here and there, but not once I was featured on a poster. But they (BRAVE CF) did that for me. In my first fight, my photo was on the poster. That means a lot to me. It's important," he said.
Djiroun did not mince words in lauding the promotion for taking a chance on him and giving him an exposure that he longed for throughout his career.
"I really appreciated how they welcomed me in the promotion and the opportunity that they've given me. Now that MMA is legal in France and BRAVE CF is doing events in Europe, it means more visibility for fighters like me," he stated.
Though his recent performance put the MMA world on notice, the French submission specialist has no plans of taking his talent elsewhere.
"I am happy to be with BRAVE CF. I want to be here for a long time," Djiroun pointed out. "I don't know what the future holds, but if you're going to ask me, I just want to stay here. They treat me well, and the people behind it are kind. I don't see myself leaving BRAVE CF."
Djiroun will be part of BRAVE CF's expansion project in Europe as he is slated to duke it out with Englishman Sam "The Future" Patterson in the promotion's inaugural venture on Belarusian soil on June 4th.
BRAVE CF 51: THE FUTURE IS HERE is set to take place at the state-of-the-art Falcon Club Arena in the capital city of Minsk, making Belarus the seventh European country that the Bahrain-based MMA outfit has visited.
Years after its European debut in Northern Ireland, BRAVE CF has been strategic in extending its reach across the continent.
The organization hosted four consecutive events in Sweden during the weekends of August 2020. Overall, BRAVE CF was able to hold seven shows in a calendar year in Europe, doing it under extraordinary circumstances due to the global health crisis.
Last January, the promotion kicked off the year with BRAVE CF 46 in Sochi, Russia.
Meanwhile, its roster of over 80 athletes from 32 European nations also plays a part in establishing a supportive fan base in the region.
Djiroun believes that BRAVE CF 51: THE FUTURE IS HERE has a pivotal role in the growth of the sport in Belarus as well as Europe.
"They are the only organization to hold events in Europe on this scale. No other promotion was able to do what BRAVE CF did in Europe. In my opinion, they've already taken control of Europe," he concluded.