by Dennis U. Eroa
Chairman Baham Mitra defended the Games and Amusements Board on its alleged failure to give pension to retired boxers as stated in its Memorandum of Agreement with the Singwangcha Foundation headed by Thai philanthropist and boxing guru Naris Singangcha.

In a statement, the GAB, which is the government's agency tasked to regulate all professional sports in the country, said the GAB is deeply saddened by accusations that former world champions included in the agreement did not receive their due share.
"Everybody knows that the GAB under the leadership of chairman Mitra and Commissioners Eduard Trinidad and Mar Masanguid served as the bridge with the help of international promoter/matchmaker Brico Santig to have the MOA with the Singwangcha Foundation in order to give financial assistance to the retired boxers," said the statement.
Members of the sportswriting fraternity actually chronicled the giving of assistance as agreed in the MOA. Among the beneficiaries were Hall of Famer Erbito Salavarria and Luisito Espinosa and other Filipino fighters, who gave tremendous honor to the country during their reign as world champions.
Singwangcha is a successful business and a huge supporter of the sport. He promotes boxing events all over the country and is known for his generosity, while Santig owns the Highland Boxing Gym in La Trinidad, Benguet.
Mitra clarified that the financial assistance didn't come from the GAB's budget but entirely given by the Singwangcha Foundation.
"The total amount given by the Singwangca Foundation to the GAB was $16,500. It was given last May 2018 and properly given to the beneficiaries, who received P3,000 monthly. The lasted till September 2020," the statement said.
Mitra said the agency wrote the Foundation several times up to February this year to replenish the funds to be able to continue assisting but received nothing.
Santig, who is also known for providing young boxers the needed platform to achieve their dreams of becoming world champions someday, then wrote the GAB saying that the reason for the lack of funding was the ongoing pandemic that crippled the industry. It is a fact that businesses worldwide are being battered by the pandemic and boxing promotions in Thailand and other parts of the world are in the recovery stage.
Though he didn't give a timeline, Singwangcha assured the agency that the foundation will try its best to finance nine months of the boxers' pension.
Mitra stressed that GAB has no interest whatsoever in the fund but to give financial assistance to the former world champions, some of who fell into hard and trying times.
"If we will get the fund, be assured that GAB will follow to the letter the MOA. We only wanted the best for our boxers," Mitra said.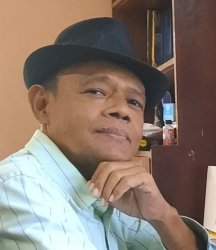 Latest posts by Dennis Eroa
(see all)