by Vince Juico
Coach Noli Ayo, Coach Louie Gonzalez, and former MMA Champion Geli Bulaong do their work to help others without any fanfare or media attention, despite the pandemic, they've managed to work around and circumvent circumstances to continue their respective passions in assisting people to become the grandest version of themselves.

This author was invited to be a part of the launch of New Balance's #WeGotNow PH campaign. The stories of Noli Ayo, Louie Gonzales and Geli Bulaong embody everything about #WeGotNow. Stories of pandemic heroism by circumventing and breaking through layers upon layers of obstacles put forth by the outbreak.
Coach Louie Gonzales is not just a hardworking teacher of the game, he is just as hardworking, if not even more hardworking as a student of it. Coach Louie preaches the gospel of values based coaching through his 1,500 member strong Coach LGONZ corner which is composed of some of the best young basketball minds in Philippine basketball. Coach Gonzales invites foreign coaches to conduct seminars, lectures and webinars for coaches to improve their craft and pick up nuances of best practices from other coaches to incorporate into their own system. According to the New Balance #WeGotNow news release, . "This pandemic did not stop me from imparting my knowledge to other trainers and coaches. By pushing basketball related content out, I was able to encourage fellow coaches to be positive and see the situation as an opportunity to improve and plan. "I stepped up hoping that in my own little way, I could inspire these trainers and coaches and at the same time, encourage them to be there for their family and athletes who need them most. We need to engage and connect with each other; to fight anxiety by promoting an active lifestyle through home workouts and training. As a result, coaches responded and were able to create programs for their fellow coaches in their respective communities, multiplying our efforts. They were also able to expand their respective networks, teaching new basketball coaching and training techniques." Said Gonzales.
Geli Bulaong's advocacy is something this writer feels strongly about, being a father of an 8-month-old baby girl. Geli now woks with fellow champion Meggie Ochoa to fight, figuratively speaking, child sexual violence. The press release says, "Geli, Meggie and the rest of the Fight to Protect community have been very proactive in the pandemic, raising funds for prevention efforts and resources for aid homes that care for survivors of child sexual violence, bringing awareness to the problem and most importantly, empowering the girls, survivors of child sexual violence, in aid homes through fight sports. Through their efforts, the Fight to Protect community has raised over half a million pesos over the course of the pandemic for prevention initiatives and supporting their partner aid homes alike."
Coach Noli Ayo provided and continues to provide avenues where all sports stakeholders can learn from each other in terms of best practices and opportunities for transfer of knowledge. These avenues also provide healthy discussion on strengths and areas for improvement for sports programs. The Ateneo de Davao Athletic Director says, "When the lockdowns came and removed physical interaction, I just found a way through technology to nurture our human connections once again," said Ayo. "I wanted to provide more access to knowledge and expertise to our sports community. And thanks to technology and better relationships between leaders, there has been more willingness to share each other's time, expertise and resources via online platforms."
New Balance hit the ground running, no pun intended, by donating 300 pairs of shoes to communities chosen by the three pandemic heroes. By donating 300 pairs of shoes, it is our fervent hope that the recipients of these shoes strive to become heroes in their own right, but encourage others to be heroes as well.
As the song by the rock band The Wallflowers goes, "We can be heroes".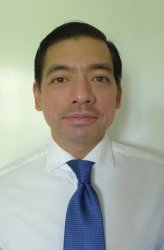 Latest posts by Vincent Juico
(see all)