by Vince Juico
If you've played in the NFL as much as Nick Novak has, you know that football is a game of inches, especially if games have to be decided by a field goal.
Games and championships have been won or lost by either made or missed field goals. Novak has had his share of makes and misses, but whatever the outcome, he's moved on to the next kick.
In a 2014 interview with Risen Magazine, Nick narrates how soccer's loss was football's gain.
"I got kind of burnt out from soccer. I loved it, I still love it; I watched every game of the World Cup. But I started playing football, honestly, because my Earth Science teacher, who was also the head coach in football, convinced me to do it. I knew nothing really about the rules of the game. I put my pads on wrong my first practice, my jersey was on backwards, I was nervous, and it was quite a learning experience from that first day. But I ended up having a pretty good first year. Once I touched a football and learned the technique – from a local family here in San Diego who we grew up playing soccer with – they taught me how to kick and I was obsessed. I have a personality where if I want to get good at something, I go all out. I fell in love with it and trying to be the best. Trying to master kicking and be the most efficient on and off-season."
The game has given the 10-year veteran an opportunity to travel all over the country and Europe. Was this a premonition of things to come as the search for kickers outside the US has allowed Nick to travel all over the world including the Philippines where Novak is hoping to give a Filipino young man a chance to play in the NFL as a kicker, the first homegrown Filipino kicker.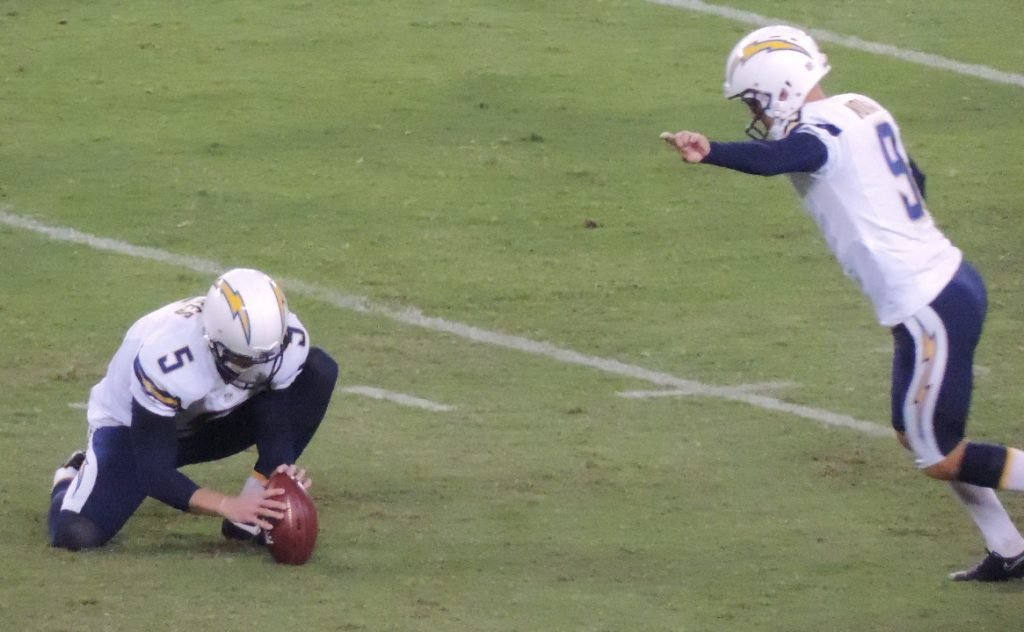 Nick goes on to say in the interview:
"I guess it's cliché, but you have to fail in order to succeed and I've learned from every opportunity and just tried to be as coachable as possible. As hard as it is to get fired, to get cut, you realize it is your dream and you are not going to give up. I always figured out how to get better. I sought out coaching and I surrounded myself with people that really cared about me and wanted me to succeed – my parents, family, and friends. I've just never had the mindset to give up and get on to my next career. I always knew I was going to give football at least 10-12 years to try to make it. And I was lucky enough to get to do that because I had so much support I didn't just have to jump into a career right away. For kickers, especially in this league, you have to go through some tough years. For me it came down to timing here in San Diego. I was filling in for a great kicker, Nate Kaeding, and doing the best I could and the job just happened to open up. I was in the right place at the right time making the most of the opportunity. You never know how many opportunities you are going to get, and fortunately I've had quite a few. I know plenty of kickers who are talented enough that should've gotten an opportunity and never did. Playing in San Diego now, having grown up here, with a team that has always had great kickers – I never thought there would be an opportunity here. So four years ago when they did call, it was a dream come true."
The former San Diego Charger started the Nick Novak Kicking Academy in 2020, "I practiced a lot, but I had a lot of time on my hands so I took kids for one-on-one lessons, and it kind of turned into mentorship for the kids as well. I love giving back and so whenever I get the opportunity to coach I take it. I don't know where I see the camp going because I want to keep it pretty small and just work one-on-one since I like personal interaction with the kids."
Toshiki Sato is a product of the academy, Sato, a Japanese national, was a soccer player whom Novak saw training. Nick and Toshi got to conversing, and the rest is history. Sato was a 16th pick in the second round of the CFL (Canadian Football League) of the Toronto Argonauts.
An opportunity is what Nick offers. In the same article, Novak was asked what he would say to a kid, a Filipino kid perhaps, who may have dreams of playing in the NFL as a kicker.
"It's important to have a never-give-up attitude. You have to know that it's not easy. There are only thirty-two jobs as a kicker in the NFL. Opportunities come when guys get injured or don't perform well. Also, if you do get the opportunity to participate in a camp and compete, it's important to make the most of that opportunity, because if something did happen to the starter that season, you'd be the first one they would call. It's about always having the mindset, "I'm the guy, I'm the guy" and just kicking the best that you can, because you never know what could happen. And then it's just making that commitment. It's going to be a ten-year commitment at least, if you are not drafted. There can be success in guys who bounce around to different teams every year, and then there are those rare guys, like Kaeding, who are part of a team for ten years or more. It just comes down to great coaching, and not losing your faith that something will work out. You'll always have people saying, "You have to move on to a real career. Use your degree for something." You don't want to look back and say, "I didn't give it everything."
To think that the article was written 7 years ago and the advice that Nick gave would still resonate 7 years later if you're a Filipino kid trying to kick your way to the NFL.
According to professional sports agent and a good friend of Nick's, Bo Navarro, Nick doesn't do it for the money. He's giving soccer and rugby players an opportunity to go outside the box, to go out of your comfort zone and give being an NFL kicker a chance.
If anyone out there thinks he or she has what it takes to make it to the NFL as a kicker, then please get in touch with this author at @sportsforallph on Facebook or @vpjp_j on Instagram. Also on Instagram, you can reach out to Bo Navarro at @prolineimage or with the man himself at @8nicknovak.
If a Filipino kid out there follows Nick Novak's advise on what to do to get to the NFL as a kicker, that kid will have more than a punter's chance.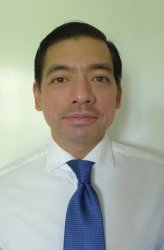 Latest posts by Vincent Juico
(see all)