by Dennis U. Eroa
TO those who covered the UAAP, Philippine Amateur Basketball League (PABL) and the Philippine Basketball Association (PBA), the name Rudy Mendoza was a familiar name.

He was a media darling. Mendoza's always ready to lend a helping hand and with his humble and amiable ways, he became a father's figure for those covering the games. Rudy's one of a kind. Despite his success as a businessman, Rudy's became just one of the guys. I became very close to him.
Mendoza died last April 20 due to heart problems made worse by COVID-19. He was 75 and buried last Friday (April 23) at the Eternal Gardens in Batangas City. With his kind-hearted ways, very few knew that after shying away from basketball, Rudy became the well-loved Barangay Captain of Simlong in Batangas City. Residents dubbed him as "Batang Simlong" and "Pangulong Rudy." In 2019, Mendoza survived a road accident in the Star Tollway.
Paolo Mendoza, whose deadly hands, made the UP Maroons a force to reckon with in the UAAP wars, attributed much of his success to his ever-supportive father, a regular fixture in games.
After a stellar career in the PABL, which became the Philippine Basketball League, Mendoza became the number one pick overall in the PBA draft in 2000. At 5-foot-11, Norman Black took a gamble and picked him first.
He played with the likes of Marlou Aquino and Dennis Espino as Sta Lucia Realty triumphed in 2001. He also saw action for Powerade Tigers.
"He gave everything to support my career," said Mendoza, who retired in 2011 and handled the UP Integrated School junior in the UAAP where he once scored a record 69 points against the UE Pages.
He was even sent to the US by his father to cure an ailing knee. Now 42, Mendoza's a successful businessman married to Dr. Leah de Villa. They have two daughters Lea, who plays volleyball for Assumption in Antipolo and 10-year-old Paula. Paolo expressed gratitude to those who showered his departed father with admiration during the wake.
Also an expert in horse racing, Rudy left behind his lawyer wife Lolita and eldest son John and Ana. Both John and Ana are successful in business.
Rest in Peace, preng Rudy.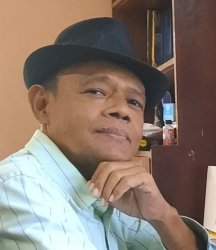 Latest posts by Dennis Eroa
(see all)