by Vincent Juico
Where do I begin? 10 communities all over the country. 6 pitches were built for both seven-a-side and five-a-side football. Famous names in football like Owen Southgate and Stephan Schrock lending a helping hand.

Holistic development of children through the values that the beautiful game teaches that has produced Shanden Vergara, former De La Salle University UAAP Rookie of the Year and now, according to Football for Humanity Founder and President Chris Thomas, is, "Doing damage in the US by scoring goals", scoring goals for Lincoln Memorial University in Tennessee.
According to their website, "We harness the power of play to educate, empower, and protect children facing the threat of violence, exploitation and poverty". The organization does everything in its power through football, to promote peace, prevent violence, and most of all, protect children.
The foundation works with the local government to build community infrastructure through the football pitches I was talking about earlier, and clean water facilities to make sure the children are fit, healthy and hydrated.
The kids are given safe spaces where they can learn, where their imagination runs wild in a good way, their creative juices flow freely, and where they and their parents can read, learn and play together unhindered.
Football for Humanity is led by British national Chris Thomas, according to sportanddev.org, Thomas is the founder of Football for Humanity, which is a sport for development charity focused on promoting human rights and protecting vulnerable children who are at risk of violence, exploitation and poverty, especially in communities affected by armed conflict and natural disasters. Chris is experienced in marketing comms, promotions, training conferences and events. Football for Humanity, in its first year, received an award of excellence from the International Association of Business Communicators (IABC) for its CSR and comms management program called 'Transformations through Football."
Football for Humanity also donates school and food supplies and footballs all over the country and they make sure the footballs get to their intended recipients. They've established relationships with LGU's all over the country to promote culture and sustainability through football.
They do whatever they can to combat violent extremism, terrorism, and the radicalization of children and the communities through peace and social development.
The 6 football pitches, according to Thomas, are, "pitches of inspiration and a source of perseverance". As part of their advocacy, FFH gave out 13,000 footballs spread across 7,107 islands whether high tide or low tide.
FFH has brought in trainers and partners both local and foreign, hence, Owen Southgate and Stephan Schrock and a host of others who did it for free. Aside from a holistic education of children and their parents, Football for Humanity coaches the coaches and trains the trainers.
Trainers and partners both local and foreign teach best practices and UEFA A and B Level Education to our football coaches so folks, our coaches aren't being taught by any run-of-the-mill football education. UEFAA and B Level Education is world-class football education. The coaches are taught something different, something outside their comfort zone.
They're encouraged to think more outside the box, to be more creative and innovative in their approach, not just coaching the game but teaching it as well.
Recently, Football for Humanity collaborated with Dutch football app creator JOGO, according to their press release on April 19, 2021, "Football for Humanity Foundation, a sport for peace and development charity and JOGO, a Dutch company that created the first AI-enabled, mobile-platformed football talent development software launched a football talent development app to the Philippine market via Zoom on April 19, 2021.
Football for Humanity founder and president, Chris Thomas who is currently in the UK advised that he hopes the Filipino community will take advantage of this opportunity to avail of the latest technology for football skills training.
"When Jogo reached out to me and offered free use of the app to our beneficiaries it was an exciting opportunity for our young players who had been prevented from practicing and playing, due to the pandemic. Now, in the comfort of their own backyard, and armed with a mobile phone, they can follow a program that I've set and they can upload their progress and get feedback. Our players instantly upgrade their skills, and try harder each time. It's really like having your own trainer every day, except that it's probably going to put more pressure on the player who wants to reach "best in the world" levels, because the app provides those statistics, and many more," Thomas announced.
The webinar was conducted by the founder and CEO of JOGO David Dwinger and Frank Zaal, JOGO's COO, both from the Netherlands. Dwinger, who founded JOGO in April 2020, came up with the idea after seeing that his son, who plays in the youth academy of Ajax, used minimal data and technology.
Today, trainers can rely on the over 200 data points that JOGO analyzes, in real-time, to appraise the player's development and which feedback is used to modify future workouts to increase the player's success rate.
Zaal says that the app had been up and running for a year before the actual product launched in November 2020. "We have just under 100 clubs/academies using the platform, which means we have over 2000 users on the app," Zaal added. The presenters will explain JOGO's all-inclusive sensor technology that tracks a wide variety of player data such as speed, acceleration, leg distribution, time on the ball, ball-touches, etc. Coming soon are "sensors" that are embedded in the player's football boots.
The waterproof and wirelessly-charging, all-weather insole sensors supply a more detailed reading of a player's development curve and improvement needs. When asked what his mission was for creating JOGO, founder and president Dwinger said, "With JOGO we want to change the way football develops young footballers; it should become more data driven and tech savvy, and accessible to anyone who wants it, as we strive for the perfect design for our users."
For FFH to continue being sustainable and viable, technology must come into play to circumvent and work around the current outbreak. JOGO will certainly provide that. And Football for Humanity folks is football's pitch to humanity.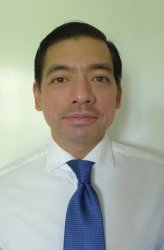 Latest posts by Vincent Juico
(see all)