by Dennis U. Eroa
Nowadays, it's very hard to be jubilant with this kind of situation. Let us not taint ourselves with lies that everything is getting better. On the contrary, things are getting worst. We're weary. The country is knee-deep in problems.

But our appetite for life must not diminish, We have to push ourselves to the limit because failure is just temporary. Things will get better. Stay strong. Let us continue praying and beat our sorrows with the mindset that things will soon become normal and we can go back to watching the games live, strolling at the park, frolicking at the beach, attending social gatherings and simply doing our usual routine.
The deep, powerful presence of legendary bowler Bong Coo, three-time Olympian Akiko Nakamura Thomson-Guevarra, future Navy chief Mary Pauline "Pawie" Fornea and fast-rising volleyball star Alvya Daphne "Jaja" Santiago should be enough for us to think of better days ahead. They are women of substance and worthy of our admiration especially during these trying times which tend to zap out positivity. Serving the country is a recurring theme for these women. And while Bong and Akiko have already retired, they really didn't quit the limelight. They don't have all the answers but they continue to give us words of wisdom.
Bong, four-time world champion, the first Filipino athlete to be listed in the Guinness Book of Records and an International Bowling and Philippine Hall of Famer, continues to help young bowlers achieve their potentials and hopefully bring back the golden years of the sport. She is also connected with the UP College of Human Kinetics.
Unafraid to lose to bounce back, Bong's mantra rings true:
"Pray, be prepared and believe in yourself." She doesn't care about having perfect games but in the number of medals which she will bring home. "I cry when I win, I don't cry when I lose because I always study the reasons for my setback so that I' ll have my revenge when we meet again. I'm a Filipino."
The winning list, of course, is kilometric, impressive, enough to fill up a house. When not ruling the worlds, Bong was unbeatable in the Southeast Asian Games, Asian Games and countless international outings. She was named Athlete of the Year by the Philippine Sportswriters Association in 1982, 1983, 1984 and 1986. With her exploits, Bong belonged to the Ten Outstanding Women for the Nations Service by the TOWNS Foundation.
While acknowledging that today's millennial national bowlers are different from yesterday's batch which included fellow greats Arianne Cerdena, Seoul Olympics gold medalist, two-time world champion Lita de la Rosa and Bec Watanabe, Coo said the future is sparklingly ahead. The Philippines now lags in Asia and even in the SEA Games due to the rapid advancement of the Koreans, Thais and other competitors but Bong is upbeat on the revival.
"It's very clear that you're on the national team because you deserve to be on the national team. You have a task to do and make the country proud. The technology is different now and the most important thing for our bowlers is to have a good relationship with the coach. Trust your coach."
Bong also cautioned parents not to meddle when it comes to coaching. "Parents must understand the situation and leave the athletes to the coaches. It's okay if they will give moral support. Sometimes, athletes are being pressured by their parents."
Akiko and Christine Jacob-Sandejas were the country's swimming idols during their prime. Akiko emerged as the queen of SEA Games swimming after winning seven gold medals and she now owns a swimming school.
Akiko's life, however, no longer revolves entirely around swimming, She is living proof that there's life outside the pool and winning countless medals for the country. Akiko saw action in the 1988 Seoul Olympics, 1992 Barcelona Olympics and the 1996 Atlanta Olympics. Presently, she is the president of the Philippine Olympian Association and determined to make lives better for former Olympians. She's a graduate of Anthropology at the University of California, and a holder of an MBA from the Ateneo Graduate School and sports management from Switzerland. She served as commissioner of the Philippine Sports Commission for eight years.
Philippine swimming is in the doldrums presently Once a force to reckon with in Southeast Asia and even in Asia, Filipino swimmers due to conflicting forces in the national scene, are sinking. As a result, we cannot compete with our Thai and Singaporean neighbors and instead pin our hopes on "foreign talents."
Akiko, however, doesn't want to dip her golden hands in this issue, She has other worthy things to do. While leading the Pinoy Olympians, Akiko also has the advocacy of inclusion as head of the Special Olympics Pilipinas.
Akiko and Chips are proud parents to Noah, Elijah and Sachiko, who was born with Syndrome. Akiko hopes to see Special Olympics grow even more and provide more awareness about the importance of inclusivity, to make the important connections so that our athletes have more opportunities to engage in sports and excel.
"To be the best they can be, and to be active and valued participants of society," said Akiko, whose daughter loves the water Mary Pauline "Pawie", a graduate of the prestigious Philippine Military Academy and the US Naval Academy, should inspire us all. She provides us with a whiff of fresh air that with the proper attitude things would be different, Not new to hurdling adversities, this Davaoena was a SEA Games bronze medalist in duathlon but more than that she is an ensign in the Philippine Navy. Recently, Pawie, whose humble beginnings, fuel her desires to continue learning and serve the country topped the combat systems officers course. What was remarkable was she was the only woman from the 13 graduates of the course.
Service to the nation is of paramount importance for Pawie and I will not be surprised if this UP Mindanao graduate and a double major in Naval Architecture and Marine Engineering and Robotics and Controls Engineering from the US Naval Academy will soon command a ship.
Fornea, 27, is a fine example of woman power. "We must do everything to achieve our dreams. Don't stop trying," said Fornea, whose original love was swimming. "Akiko's my idol," said Fornea, who didn't make the grade for swimming to be included in the swimming team. She is also a frontliner in the battle against the pandemic.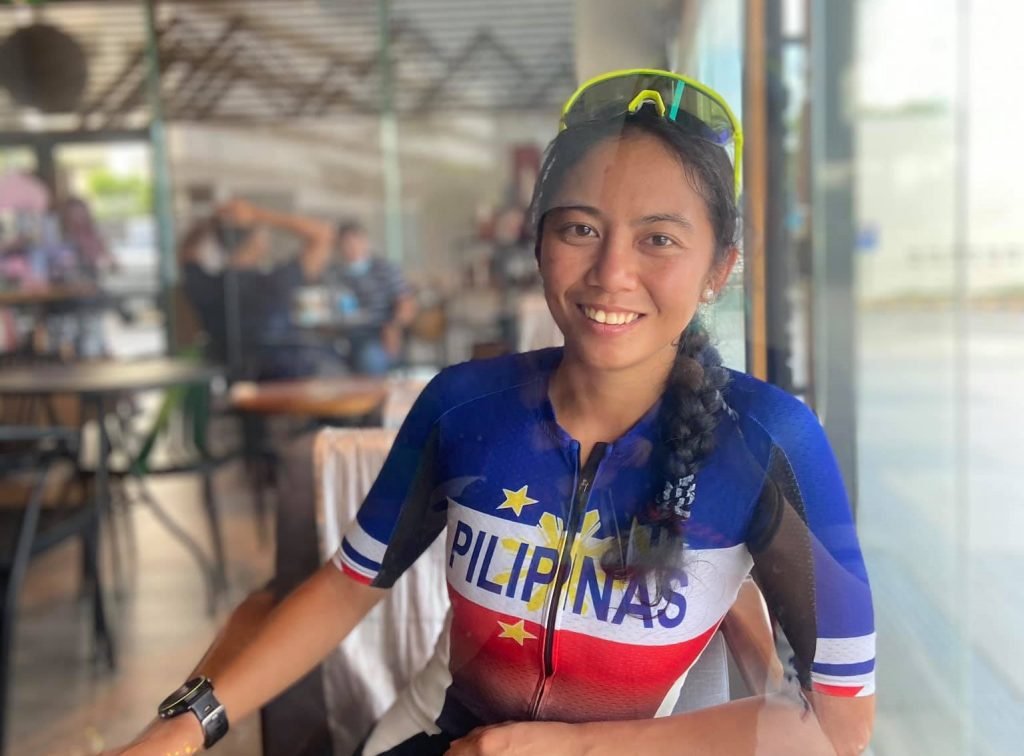 "Pawie's fantastic," said Akiko after learning Fornea's achievements.
Alvya Daphne Santiago more commonly known as Jaja is honest enough to admit that she is contemplating turning Japanese. I support her all the way if becoming a national of the Land of the Rising Sun will make her closer to play in the Olympics.
Let us not sugarcoat our situation. We'll never be able to send a team to the Olympics unless we host the Games. Hope is eternal but this is the bitter truth. The qualifying is super strict and walking away from our Olympic dream is a wise decision. And we only have ourselves to blame. Look, we can't even beat the Thais and the Vietnamese are for real.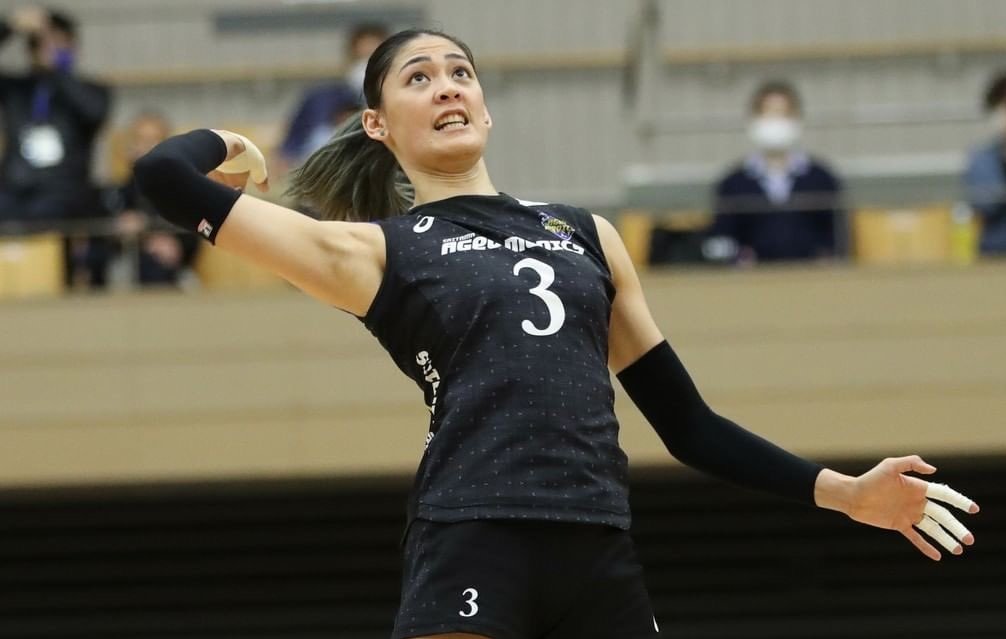 But here's Jaja, 6-foot-4 power hitter, and her game is suited internationally. No wonder Japanese team Ageo Medics wants to hold to her permanently after becoming the first Pinay to win an international crown.
On top of financial things, Jaja will have the opportunity to play for Japan (although this will not be easy) if she turns Japanese. Japan is a perennial contender in the Olympics and Asian Games. The SEA Games with its fiesta-like atmosphere cannot compare with the Olympics and the Asiad.
Life, Jaja is a risk. Don't give the critics the satisfaction that you didn't bite the bullet. Take the chance because it doesn't last forever. Remember, good fortune is a blessing and divorce yourself from insinuations that you're turning your back to the country.
I will be the first to defend you.
Bong, Akiko, Pawie and Jaja are changing the game forever. Nothing is certain, nowadays, but these women give us an atmosphere of bliss. The world is full of lonely people but with them we can still smell and taste the sweet taste of redemption.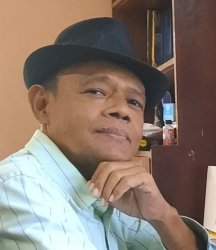 Latest posts by Dennis Eroa
(see all)