by Vince Juico
Before there was Connie Hawkins, David Thompson, Julius "The Doctor" Erving and Michael Jordan, there was Elgin Baylor. On March 22, 2021, Baylor died due to natural causes. He was 86.

Elgin Baylor played 14 years in the NBA, winning Rookie of the Year in 1959. He holds career averages of 27.4 points per game and 13.5 rebounds per game. He averaged a double-double for his career which, to this day, is unheard of, even at the small forward position.
Only Wilt Chamberlain and Michael Jordan averaged more points per game than Baylor. He was an 11-time all-star and a 10-time All NBA selection. What made him difficult to defend against was when he shoots, he'd stay in the air longer than the average player.
According to CNN. Com, "Baylor was a prolific scorer and only two men in NBA history — Michael Jordan and Wilt Chamberlain — averaged more points per game.
Baylor was inducted into the Naismith Memorial Basketball Hall of Fame in 1977. His Hall of Fame biography describes Baylor as "the first athlete to play above the rim, paving the way for future leapers like Connie Hawkins, Julius Erving, and Michael Jordan."
The Lakers retired his #22 jersey in 1983. When an organization retires a player's number, no other Lakers player can use his number. Baylor retired on the year the Lakers won the 1972 title against the New York Knicks.
CNN.com says, "During his playing career, Elgin was a strong voice for the collective group, standing up to push for guaranteed benefits and improved working conditions for all players," the association said. "Elgin's early advocacy played a vital role in the formation of our union and we are forever grateful for his courage and contributions."
Charles Barkley pretty much summed up Elgin Baylor, "To me, he's probably the most underrated great basketball player of all time," Barkley said. "It was an honor and privilege to be around him. But he always carried himself with great dignity and respect."
Elgin Baylor is arguably the most underrated player in NBA History.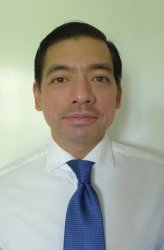 Latest posts by Vincent Juico
(see all)