1,146 total views, 1 views today
by Vince Juico
As the nation observes Holy Week, in my 45 years of existence, I've seen athletes both professional and amateur, wear their faith on their sleeves. I've read countless articles about Cassius Clay becoming Muhammad Ali after converting to Islam. The same with Lew Alcindor who later became Kareem Abdul-Jabbar.

In my generation, the Houston Rockets legend Akeem Olajuwon moving on to Hakeem Olajuwon. Chris Jackson was Steph Curry when Steph Curry was two years old. Jackson, formerly of the LSU Bengal Tigers, who was drafted by the Denver Nuggets then became Muslim, changing his name to Mahmoud Abdul-Rauf.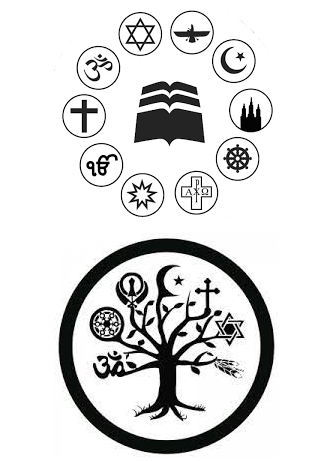 Ali would pray twice a day, at sunrise and at sundown. Abdul-Jabbar practiced his faith by praying five times a day. Owaves.com explains that "Ali strived to pray five times a day to abide by his Islamic faith, but typically averaged twice a day – once at dawn and a second time at dusk. In keeping with his religion, he would be sure to shower each time before prayer to make sure he was clean from head to toe." I've seen videos of how devout a Muslim Olajuwon was during his playing career whenever Ramadan comes around, Rockets trainers and nutritionists would devise a plan to keep Hakeem at full strength both figuratively and literally without compromising the practice of his faith, according to eatright.org, "During the holy month of Ramadan, which occurs on the ninth month of the lunar-based Islamic calendar, all Muslims are required to abstain from food and drink from dawn to dusk for 30 days. Fasting during Ramadan means abstinence from all food or drink, including water and chewing gum, from dawn to sunset." So imagine Hakeem still putting up gaudy statistics despite his physical condition as a result of fasting because of Ramadan.
Beliefnet.com tells us, "For athletes, being a Christian isn't just a title, it's a lifestyle. They are real role models, often highlighted in the press for their faith in action. They aren't afraid to stand up for their belief in Christ, evangelize the Gospel and inspire others to do the same."
Tim Tebow is one professional athlete who is very passionate about his Christian faith. Tebow was born here in the Philippines, Makati Medical Center to be exact, which makes him Filipino by birth. Rappler.com says, "Tebow was born at the Makati Medical Center on August 14, 1987 as his American parents – Pamela Elaine and Robert Ramsey Tebow II – were then in the Philippines serving as Baptist missionaries." I'm pretty sure his parents had something to do about him being a devout Christian.
Beliefnet.com continues about Tebow, Since the start of his football career, "Former Philadelphia Eagles quarterback Tim Tebow has been one of the most recognized Christian athletes in the sports world, not ashamed of Jesus in word and in action, on and off the field (who can forget Tebowing?). When he speaks at events, he often encourages people to stand up and act for God in their lives. He recently called on fellow athletes to allow Christ to lead their paths, believing that their lives will be clearer once they follow Christ."
Steph Curry is another professional athlete who is very devoted to his faith, "NBA All-Star and MVP Stephen Curry is a proud witness for God, passionate about building himself and others up in Christ. The Golden State Warrior was raised to believe in God and believes his purpose is greater than being a basketball star alone, that God is preparing him for an even bigger stage to be a witness for Him. In an interview for the Fellowship of Christian Athletes magazine, Curry said that his faith identifies him more than his jersey."
Even though I'm a die-hard San Francisco 49ers fan, I have a lot of respect and admiration for Russell Wilson not just because of his talent on the football field but for also practicing the values his faith espouses, here's what he had to say about it, "Seattle Seahawks quarterback Russell Wilson often praises God for his victories on and off the field. When it's come to decisions involving his future, He seeks God. Regarding the next phase of his NFL career, he said in an interview on "The Adam and Joe" radio show that 'God is going to put me where He wants me". He has also been candid about his relationship with singer Ciara Harris, revealing that the two have not been sexually intimate and would abstain from sex until marriage so that they can build a stronger relationship "Jesus' way"."
I have a world of respect for other religions and I'd like to think I'm a devout catholic. The Lord has come through for me every time myself and my family needed him. I'd call him the greatest clutch player of all time because he'll come through for you every time you need a bucket or a score.
We all worship the same God, we just do it differently. Happy Easter to all!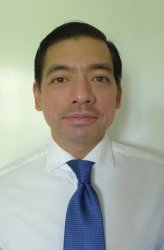 Latest posts by Vincent Juico
(see all)