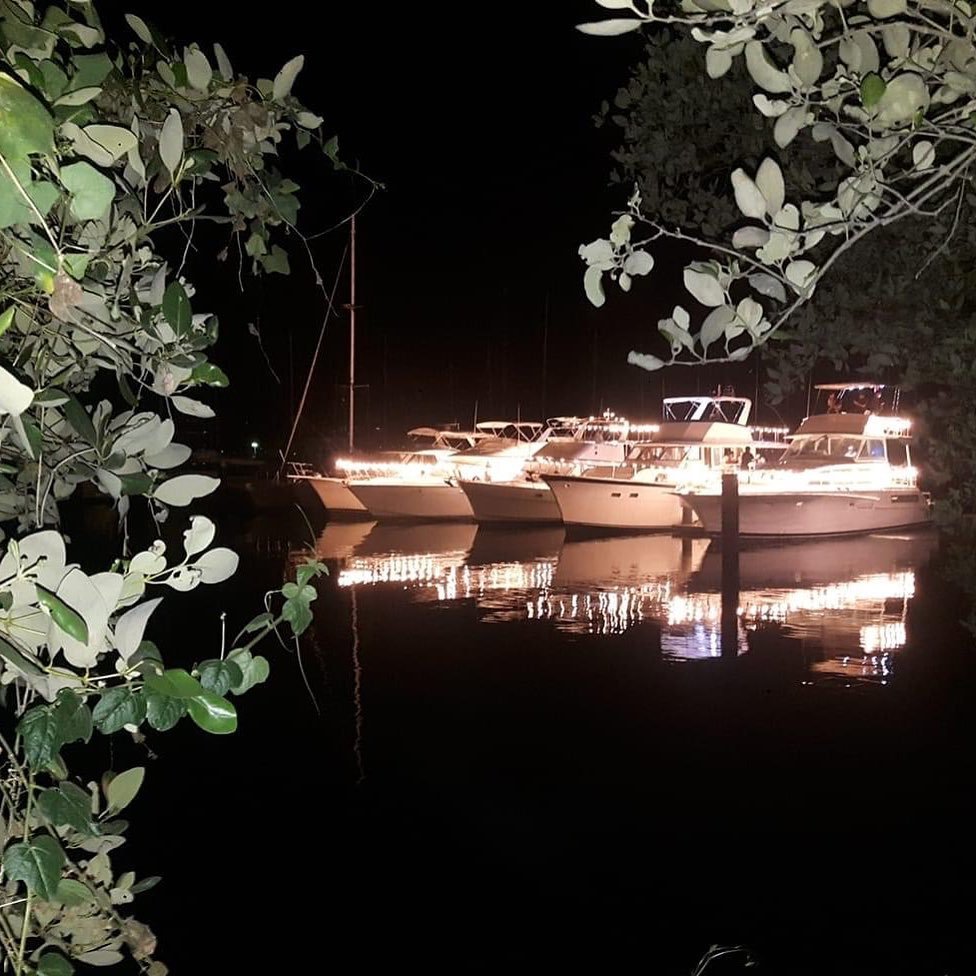 by Dennis U. Eroa
They say life is short, enjoy it to the fullest as much as you can. With the pandemic in our midst, we are somewhat caught in a trap of helplessness and fear. Nothing is certain.

But there will always be summertime where we can renew our zest for living and when life gets boring, it's time to go yachting. It is an instrument of contentment.
Once reserved only for the rich and famous, cruising by the bay is no longer a dream for ordinary mortals like us. The fact was, the stars aligned one weekend at the elegant Subic Yacht Club inside the Subic Bay Freeport Zone and I was able to see the wonders of the Triboa Bay courtesy of La Banca Cruises (labancacruises@gmail.com. or call 09285206257/09286854692 for inquiries). If one's fortunate, one can delight in Sampaloc Cove and the Silangin part of Subic, while having breakfast, lunch or dinner prepared especially for memorable occasions. La Banca can also be chartered by companies, which are willing to spend memorable times with their employees stressed out by the crisis or by families cementing relations and simply enjoying the breeze, while admiring the enchanted water.
Sailing was a great experience and it allowed us to breathe freely and get away, albeit temporarily, from the rigors of life made worse by the the dreaded virus. Suddenly, summertime is sweet again.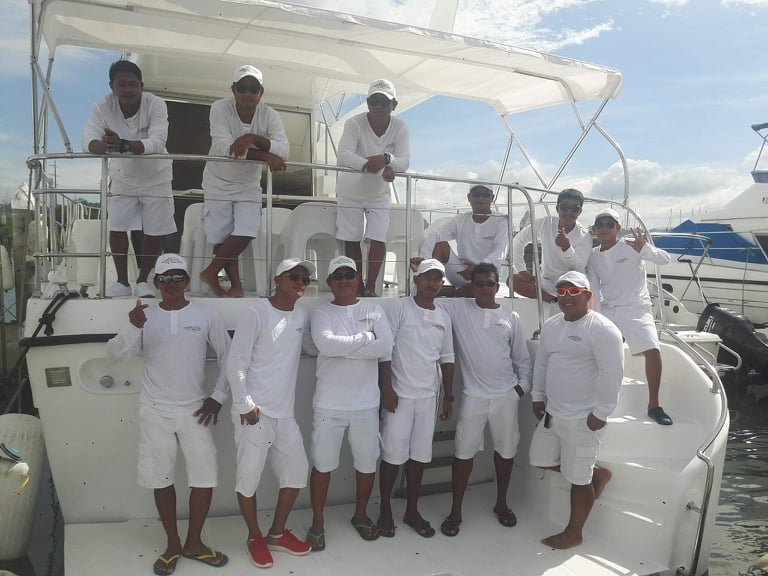 "I always like boats. I like the sea and the freedom which goes with it," said Johnny Valdes, the owner of the La Banca Cruises. The former team manager of the back-to-back champions De La Salle Green Archers in the UAAP basketball wars, so love boats that he now owns five wonderful yachts—La Banca, Aida, Regina Donya Betty and Porto.
Valdes was responsible for nurturing the talents of the likes of Renren Ritualo, Mike Cortez, Don Allado, BJ Manalo, Jeron Teng, Dino Aldeguer and many more future basketball stars to DLSU and was also responsible for bringing back the glory years of the DLSU lawn tennis program when he recruited former national champion PJ Tierro and the Santiago sisters to the Taft campus, but those are another stories.
By choice, he is no longer active in collegiate sports, opting instead to devote his time to recreational tennis and trying to make lives easier for others. To those close to him, Valdes is a passionate tennis enthusiast, who owns Johnny Air Cargo and other businesses including the award-winning La Banca House at Boracay and one under construction at Coron in Palawan.
Valdes said Inter-Agency Task Force health protocols are being followed to the letter by La Banca Cruises. "I am trying my best to provide livelihood to all employees, knowing that the pandemic affected us all. Life is hard, nowadays, but there is always the feeling that things will get better. We should not lose hope."
Unlike other huge companies, Valdes used his business acumen so that nobody loses his job in the face of business uncertainties. So far, he is proving to be successful.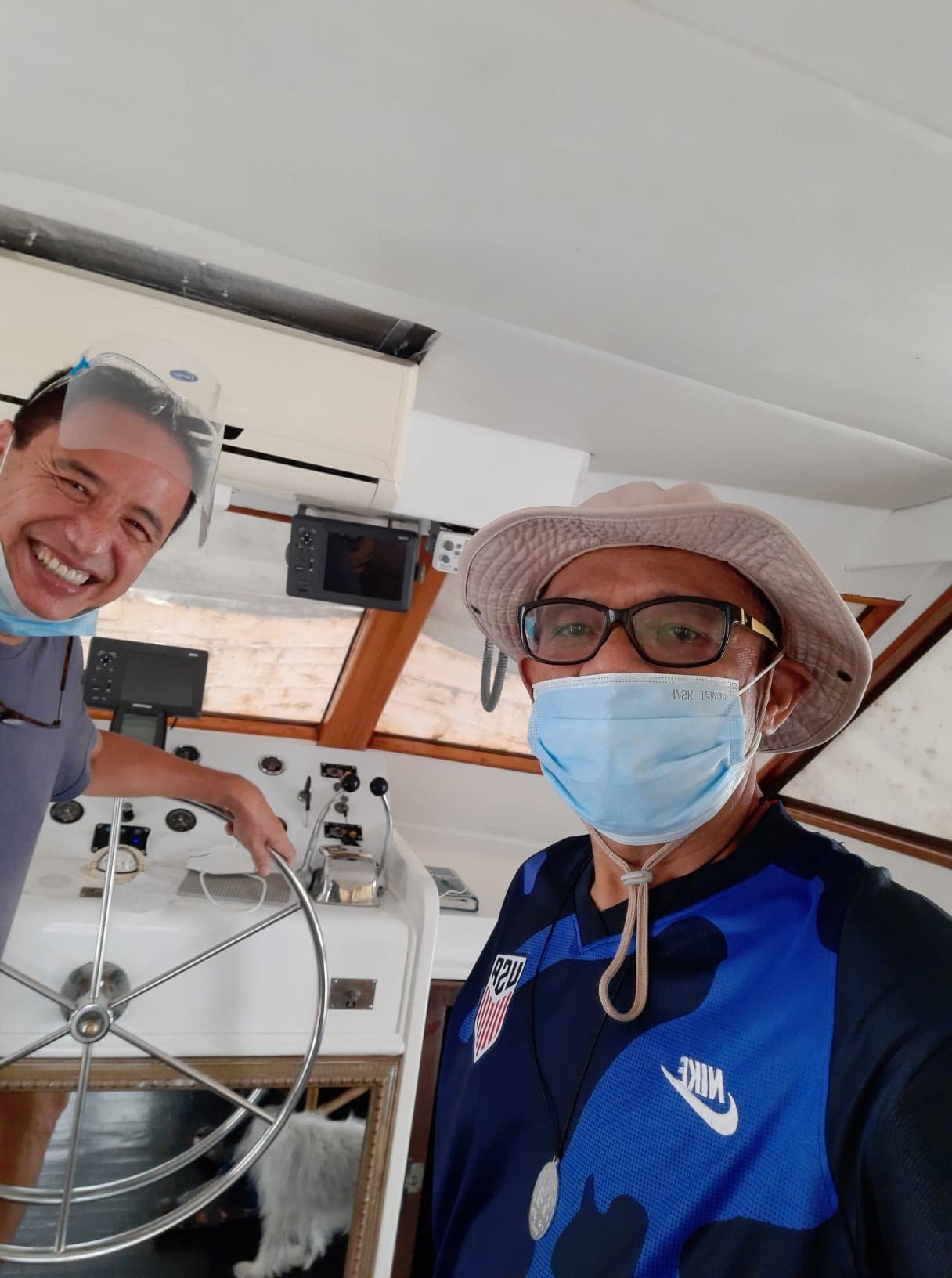 "You need to be creative," said Valdes, whose fascination with boats started when he attended a boat show at the Manila Yacht Club along Roxas Boulevard during the late 1990s. Even La Banca House in Boracay is enjoying 80 percent or more occupancy despite IATF restrictions. Valdes is quite strict in following health protocols.
Valdes belonged to a family of achievers. His father Carlos was a legendary Certified Public Accountant/Lawyer, who founded the Valdes accountancy firm, while his mother Aida belonged to the Abad Santos family, which fought the Japanese invaders,
His sisters and brothers are identified with excellence in the fields of arts and theater, medical profession, education and businesses. Valdes is semi-retired now and when he's not enjoying the sea he delights in perfecting his once invisible backhand shots against his favorite hitting partner.
But the sea will always hold a special place in his heart. So much so, that he lives comfortably in one of his boats docked inside the Subic Yacht Club.
"Safest place on earth," Valdes exclaimed. Aye, aye, captain!
SETTING THE RECORD STRAIGHT
Olympic qualifier Irish Magno created quite a stir when she claimed to be heartlessly abandoned by those in the seat of power when it comes to financial help. I am not going to stoke the fire although up to now I cannot understand what the first Pinay Olympic boxing qualifier was really trying to say. I was confused because I didn't know what she's trying to achieve. Maybe, Magno was homesick and unable to get enough sleep although it should be mentioned that there are certain rules to be followed if you're with the national team. Somebody from the association or her coaches should have told her the negativity of her post heard around the sporting world.
But I already forgive her for that because the search for the country's first Olympic gold is of paramount importance. Let bygones be bygones. Divorce ourselves from finger-pointing.
Let's forget about it, though I imagine the hurt that it caused especially to the honorable men and women of the Philippine Sports Commission. Right from the start of their tenure, Chairman Butch Ramirez and Commissioner Celia Kiram, Ramon Fernandez, Arnold Agustin and Charles Maxey have shown their deep commitment to uplift the status of athletes. Athletes are now first-class citizens. They never waver in trying to promote the welfare of the athletes, while giving them the chance to shine in domestic and international competitions.
While there are the so-called elite sports, the PSC never turned a blind eye to the grassroots, including the tribal games, women's sports and other worthy projects designed to give them the "fighting chance" as mandated in the PSC charter.
In short, the PSC is ready to serve and athletes never have it so good. Ask them. The PSC is never remiss in its duty.
Remarkably, the PSC has been trying its best to keep the flag proudly flying in the face of the pandemic. Despite budgetary constraints, the PSC continues to find innovative ways not to disappoint athletes, who are also breadwinners. There are certain rules to be followed especially in the disbursement of people's money and like a boxer waiting for the right time to unleash a knockout punch, a national athlete must be patient and wait for his turn.
That's the way it is.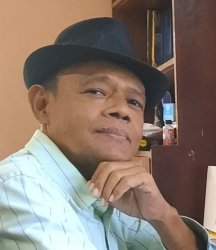 Latest posts by Dennis Eroa
(see all)