by Vince Juico
"Marvelous" Marvin Nathaniel Hagler had knockout power in both hands. He could fight either southpaw or unorthodox, anything to keep his opponent guessing and off-balanced. For 14 years, his granite chin never let him down, though he was knocked down once, by Juan Roldan of Argentina, he was never knocked out in his career.
When I read of his passing, as a die-hard boxing fan, I was both stunned and heartbroken. Marvelous Marvin Nathaniel Hagler ruled the middleweight division for seven years from 1980-1987 defending the title 12 times. He is arguably the greatest middleweight boxer in the history of the sport.
After his controversial split decision loss to Sugar Ray Leonard in 1987 that ended his reign, he lived in Italy working as an actor. According to ESPN, "Hagler was so disgusted after losing a decision to Sugar Ray Leonard — stolen, he claimed, by the judges — that he never fought again."
Hagler fought in the era of the "Four Kings" Hagler himself, Sugar Ray Leonard, Thomas "The Hitman" Hearns and, of course, Roberto "Hands of Stone" Duran.
"Hagler fought on boxing's biggest stages against its biggest names, as he, Leonard, Hearns and Roberto Duran dominated the middleweight classes during a golden time for boxing in the 1980s. Quiet with a brooding public persona, Hagler fought 67 times over 14 years as a pro out of Brockton, Massachusetts, finishing 62-3-2 with 52 knockouts," ESPN continued.
Bob Arum, who's managed champion after champion including our very own Manny Pacquiao, said "He was certainly one of the greatest middleweights ever but one of the greatest people that I've ever been around and promoted," promoter Bob Arum said. "He was a real man, loyal and just fantastic person." That's 55 years in the boxing business right there.
After Hagler lost his strap to Leonard, was there ever a chance of a rematch, "Arum remembered being at a black-tie event honoring top fighters a year later that was attended by Hagler and Leonard, among others. He said Leonard came up to him and pointed to Hagler across the room and suggested he go talk to him about a rematch that would have earned both fighters unbelievable purses.
"I went over to Marvin and said Ray is talking about a rematch," Arum said. "He glared at me as only Marvin could and said, 'Tell Ray to get a life."
Hagler left the sport while he still could with his faculties still intact. He made 19 million in the Leonard fight, but all that money couldn't make up for his disgust and disappointment over the decision on a fight he thought he won.
Mark Kriegel of ESPN writes, "As it happened, Hagler got a life, as delightfully reported in 1990 by Rick Telander in Sports Illustrated. He moved to Milan and became an actor, mostly bad guys in action movies. He still had most of his money, the better part of $40 million, his health and his memories intact."
Kriegel wrote, "He didn't need to nourish his ego, or mollify his regret. Other people could argue about the meaning of his career, or the Leonard fight itself. Hagler knew what he did. He spoke his piece in the ring in his prime, as it should be. And when he was done, he was done."
What if he fought Leonard again? What if he fought for more than 14 years? I guess we'll never know. Hagler was quiet and unassuming. He once said that if you cut up his bald head open, you'll see a big boxing glove because that's all I am. I live it.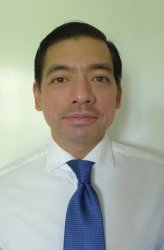 Latest posts by Vincent Juico
(see all)