With COVID-19 still in the air, a recourse made by most is to stay healthy with the aid of technology. Apps have become more useful than ever and boxing enthusiast JM Siasat dug deep to find a service-oriented approach in FlexBox.

Inspired by the likes of Uber and Grab that took the world by storm, the concept of FlexBox was meant to address the growing demand for personal training service, allowing fitness buffs to book workout sessions anytime, anywhere.
"FlexBox is really a culmination of my years of experience as a boxing coach abroad and gym owner," Siasat said.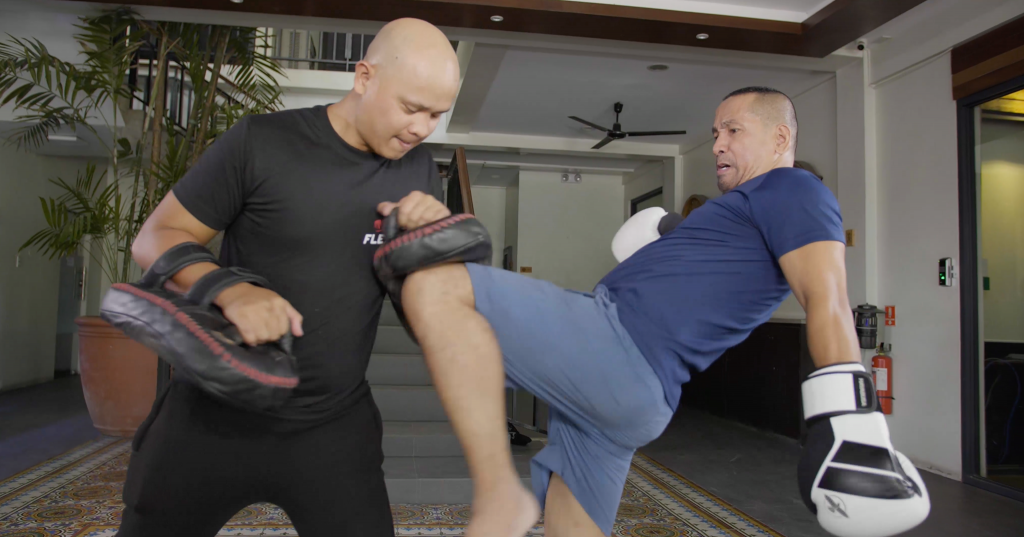 "Personal training with FlexBox allows you to train anywhere at any time at a less expensive price tag. All you have to do is book a session with us and then a trainer will come to your location of choice, bringing with him all the equipment needed for a full-body workout."
Siasat cited his time as a boxing trainer in Singapore wherein his clients would gather every weekend to take their act to East Coast Park and train on the beachside. He particularly noticed the high number of participants and excitement that surrounded them during those occasions.
"I've noticed how excited my clients get whenever we hold our training by the beach. I mean, why not? It was fun! I did not even realize how fun and productive it could be until I have experienced it for myself," he stated.
"So we bring our equipment, utilize the beach, and park in the area to give our clients the best outdoor training ever," Siasat continued. "We try to do even better with the FlexBox training program. You can book us at the nearest park or even at home and we guarantee to get you sweating in an hour."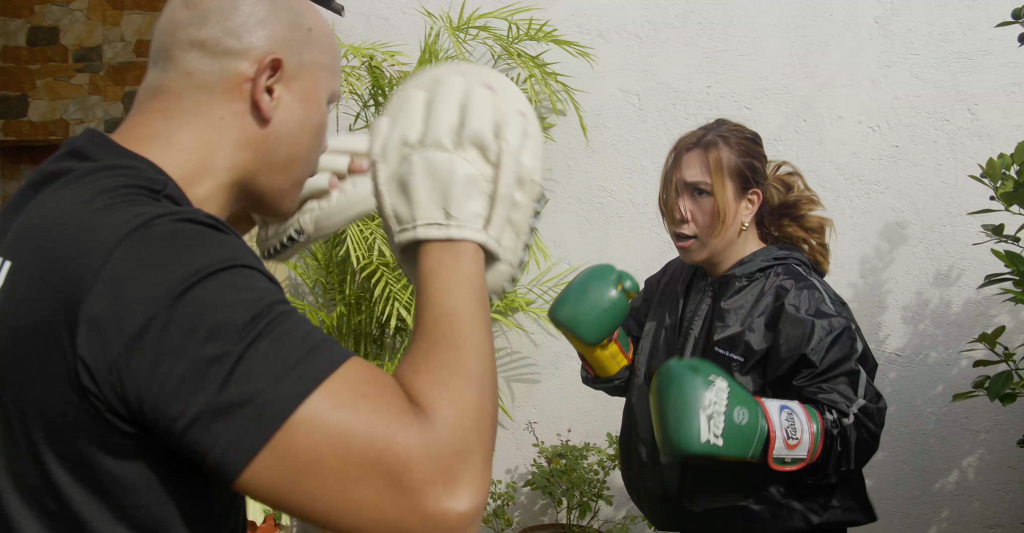 Birth of FlexBox
After months of business planning and preparation, the startup finally launched on March 14, 2020. A day after, Metro Manila went on a strict lockdown that forced businesses, including gyms, to close their doors to fitness aficionados.
The pandemic was nothing to celebrate, but FlexBox stood out among the rest during the time as a safe alternative.
"We offer a safe yet fun approach to fitness this new normal. The idea of FlexBox was already that even before the pandemic, we offered convenience so you don't have to suffer from traffic or maybe you're feeling lazy to drive yourself to the gym," Siasat explained.
"Then the pandemic came which only highlighted my belief from the very beginning that this is the future of the fitness industry," he added. "We are very careful too as our coaches are regularly tested for COVID-19 and our equipment is sanitized after every use."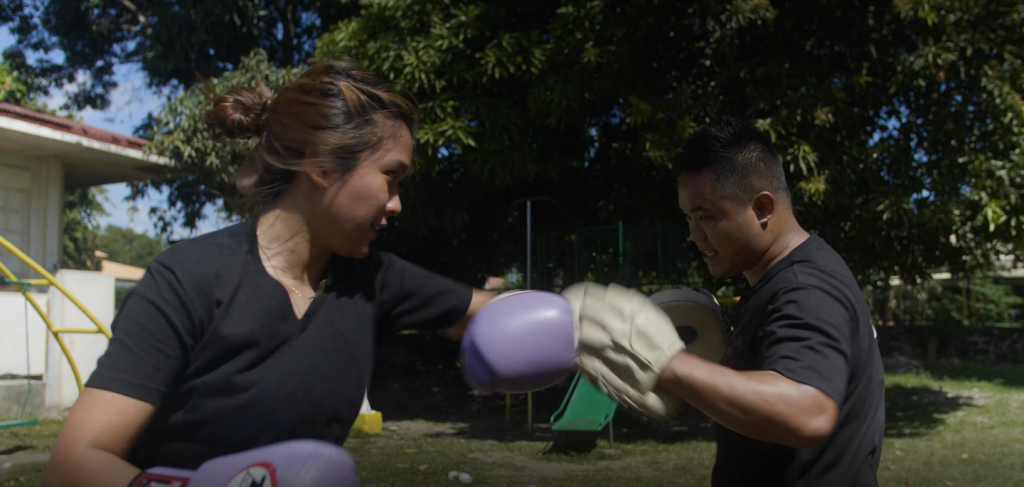 Ancajas, Pacio among FlexBox endorsers
Since its launch, FlexBox has been endorsed by several world champion athletes such as reigning IBF super flyweight champion Jerwin Ancajas and current ONE strawweight champion Joshua Pacio.
"I have seen JM in the gym as a practitioner and a trainer. He used to train with my coach Joven Jimenez before, so he was able to pick up important lessons as a boxer and coach. When it comes to boxing, I can say that he really has a deep knowledge of the sport," Ancajas shared.
For Pacio and his teammates at Team Lakay, what separates FlexBox from its competitors is the unique workout program that they offer—a program that they have experienced themselves whenever they train with Siasat's team.
"I have trained with JM and his coaches before and we still do whenever we are in Manila. I can honestly say that they are some of the best boxing coaches here in the country," said the 25-year-old mixed martial arts world champion from Baguio City.
"They know what they are doing when it comes to boxing which is why we choose to train with them every chance we get," Pacio pointed out. "They have this well-designed workout for beginners up to professional athletes such as myself."
FlexBox reasonably priced, expansion plans bared
FlexBox also prides itself on competitive personal training rates that start at P600. Now slowly getting the recognition it deserves, FlexBox is gearing up to expand its brand throughout the country.
"We are only getting started. Right now, we operate around Metro Manila, but eventually, I see this business operating throughout the country. We are on the move of developing an app that would make this experience even more convenient for our clients," Siasat revealed.
"I know it is ambitious, but my vision for this company is to become global. First, allow us to take care of business here in the Philippines, then the rest can come after."