Gregory William Slaughter is one of the rare 7-footers in Philippine basketball. Sadly, he failed to make his mark in the pro ranks after a good run in college ranks.
The 35-year-old is now in the Japanese B2 League, part of the Rizing Zephyr Fukuoka team.
"It was very interesting just getting into the Japanese basketball scene, handling home and away games and learning the style of play over here – especially the back-to-back game dynamic," Slaughter said in an interview before the 2023 B.League season officially started.
Now in his second year, Gregzilla hopes to do better as he adjusts to the league's different brand of basketball.
"It's a lot different coming into my second year after getting my first year of experience so I'm looking to build off of that," he said.
Just like other Filipino cagers who are seeing action in the B.League, Slaughter continues to adjust. Aside from the culture, he also needs to adjust to the system of his Spanish head coach, Moncho Lopez.
"It was a big adjustment for me coming over here, especially our coach. He is also from Spain. So I'm learning from him in the Japanese league. So definitely there were a lot of adjustments, a big difference from how I was used to be playing [in the Philippines]," the former Ateneo Blue Eagle explained.
Gregzilla's love for the Philippines remains
Slaughter admits he looks forward to it each time he gets the chance to return to the Philippines. Although he is playing in Japan, he has not forgotten to look back to where it all started.
That includes being called to help with the Philippine national team if the opportunity crops up.
Slaughter was one of the original big men to join the Gilas program back in 2009. But as most know, a lot has changed since that time.
Despite being passed off, Slaughter admits that he is ready to help out should his services be needed.
"My heart is there, I always love to help the Philippines. I owe Philippine basketball so much for giving me the opportunity to be where I am today. I'm always willing to help out," he said.
Since leaving the PBA in 2022, Slaughter has led a quiet life playing basketball in Japan. He currently averages 2.1 points and 2.3 rebounds in 5.7 minutes of action for Rizing Zephyr Fukuoka.
With American cagers Bryce Washington and Gavin Ware getting the monster share of minutes in the middle, all Slaughter can do is wait for the right time to show his B. League team what he can truly do.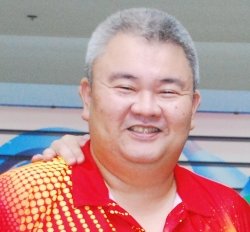 Latest posts by Brian Yalung
(see all)