by Henry L. Liao
NBA Rookie Victor Wembanyama, the no. 1 pick in the 2023 NBA Draft by the San Antonio Spurs, had a so-so game in his NBA debut on Wednesday, October 25 (Thursday morning in Manila, October 26).

And it came in a 126-119 loss to the visiting Dallas Mavericks.
Allow me to take you to memory lane for the most impressive NBA debuts in league history.
No one compares to Wilt Chamberlain's NBA debut game stats. The 7-1 mastodon totaled a game-high 43 points, 28 rebounds, one assist and 105 autographs signed for the Philadelphia (now Golden State) Warriors in a 118-109 win over the New York Knicks at the old Madison Square Garden on October 24, 1959. The Stilt, who played the entire 48-minute game, went 17-for-27 from the field and 9-for-15 from the free-throw line.
(Note: The NBA did not officially start recording steals and blocked shots until the 1973-74 season,)
Until now, it's the most points and rebounding a player has ever registered in his NBA debut.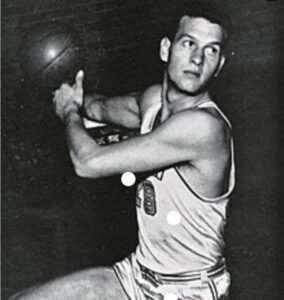 Frank Selvy owned the second-highest score in an NBA debut with 35 points for the Baltimore Bullets (now Washington Wizards) in a 1954 game against Bob Cousy and the Boston Celtics.
Maurice Stokes of the Rochester Royals (the predecessor of the Sacramento Kings) in 1955-56 and John Drew of the Atlanta Hawks in 1974-75 scored a third-running 32 points in their respective NBA debut. Stokes also grabbed 20 rebounds and issued eight assists.
In rebounds, Portland's Bill Walton has the second-most rebounds in his first NBA game. The 6-10 UCLA alum had 24 rebounds, along with 18 points (7-of-18 FGA, 4-of-6 FTA), five assists, four blocks and 2 assists in 46 minutes, during the Trail Blazers' 131-129 four-overtime win over the Cleveland Cavaliers on October 18, 1974.
For the record, Michael Jordan of the Chicago Bulls collected a pedestrian 16 points, seven assists, six rebounds, four blocks and two steals in helping guide his team to a 109-93 victory against the Washington Bullets (now Wizards) in his NBA debut at the Chicago Stadium on October 26, 1984. His Airness shot 5-for-16 from the field and 6-for-7 from the charity stripes in 40 minutes of service. No, Jordan was not the top scorer on his team.
Orlando Wooldridge netted 28 and Quintin Dailey, known once for eating pizza on the bench DURING an NBA game, came off the pines to score 25.
In his first NBA game on October 18, 1969, Kareem Abdul-Jabbar (then known as Ferdinand Lewis Alcindor Jr.), amassed 29 points (12-of-27 from the field and 5-of-8 from the free-throw line), 12 rebounds, six assists, four steals (unofficial) and three blocks (unofficial) in 48 minutes in the Milwaukee Bucks' 119-110 win over big and bulky Walt Bellamy and the Detroit Pistons. A early turnaround jumper on his first shot started his journey to a 38,387-point, 20-year career, a regular-season record he held for 39 years before the Lakers' LeBron James surpassed his output in February this year.
What about Bill Russell, the winningest player in NBA history with 11 championships in 12 trips to the Finals during his legendary 13-year career (1956-69) with the Boston Celtics whom I openly declare as my GOAT (over you know who)?
Now Russell was known for his suffocating defense than his offense. His NBA rookie season was delayed for more than a month due to his engagement with the gold medal-winning U.S. team to the 1956 Melbourne Olympics, missing the Celtics' first 24 games of the 1956-57 NBA campaign.
On December 22, 1956, the 6-10 Russell made his NBA debut against star frontliner Bob Pettit and the St. Louis (now Atlanta) Hawks.
The University of San Francisco product played just 21 minutes and logged 16 rebounds, six points and an assist in the Celtics' 95-93 victory over the Hawks at the old Boston Garden. Russell was a frigid 3-for-11 from the field ad 0-for-4 from the foul line, maybe a case of jitters in his professional debut.
The bottom line: Russell would earn his first NBA title ring that year, eight straight from 1959-66 and two more as the Celts' playing coach in 1968 and 1969 (in his debut as playing coach in 1966-67, Boston lost to eventual NBA champion Philadelphia 76ers in the Eastern Division finals, 4-1).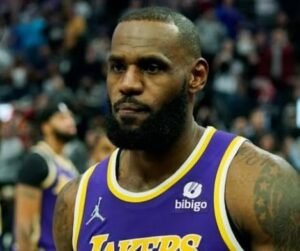 LeBron James, now with Los Angeles Lakers as the NBA's all-time leading scorer in regular season, playoffs and All-Star Game history in his 21st year of service, made his NBA debut with the Cleveland Cavaliers on October 29, 2003, recording 25 points (12-20 FGA), nine assists and six rebounds in 42 minutes in a 106-92 road loss to the Sacramento Kings. At age 18, LeBron, Jonathan Bender and are the only 18 year olds to score at least 10 points in their NBA debut.
And today (October 26, Manila time), 7-4, 19-year-old French star Victor Wembanyama, the latest generational talent since James, made his NBA debut against the visiting Dallas Mavericks.
Wemby, with a wingspan of eight feet, was limited to just 23 minutes by veteran Spurs coach Gregg Popovich and tallied just 15 points (6-9 FGA, 3-5 3FGA, 0-1 FTA), five rebounds, two assists, 2 steals and one blocked shot before a sellout crowd at the Frost Bank Center in San Antonio.. He turned over the rock on five occasions and committed five fouls. The Mavericks' dynamic duo of Luka Doncic and Kyrie Irving spoiled the fun with a 126-119 triumph. The Slovenia-born Doncic posted a triple-double with 33 points, 14 rebounds and 10 assists and Irving poured in 22 points.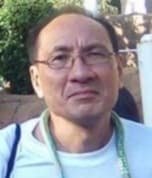 Latest posts by Henry Liao
(see all)