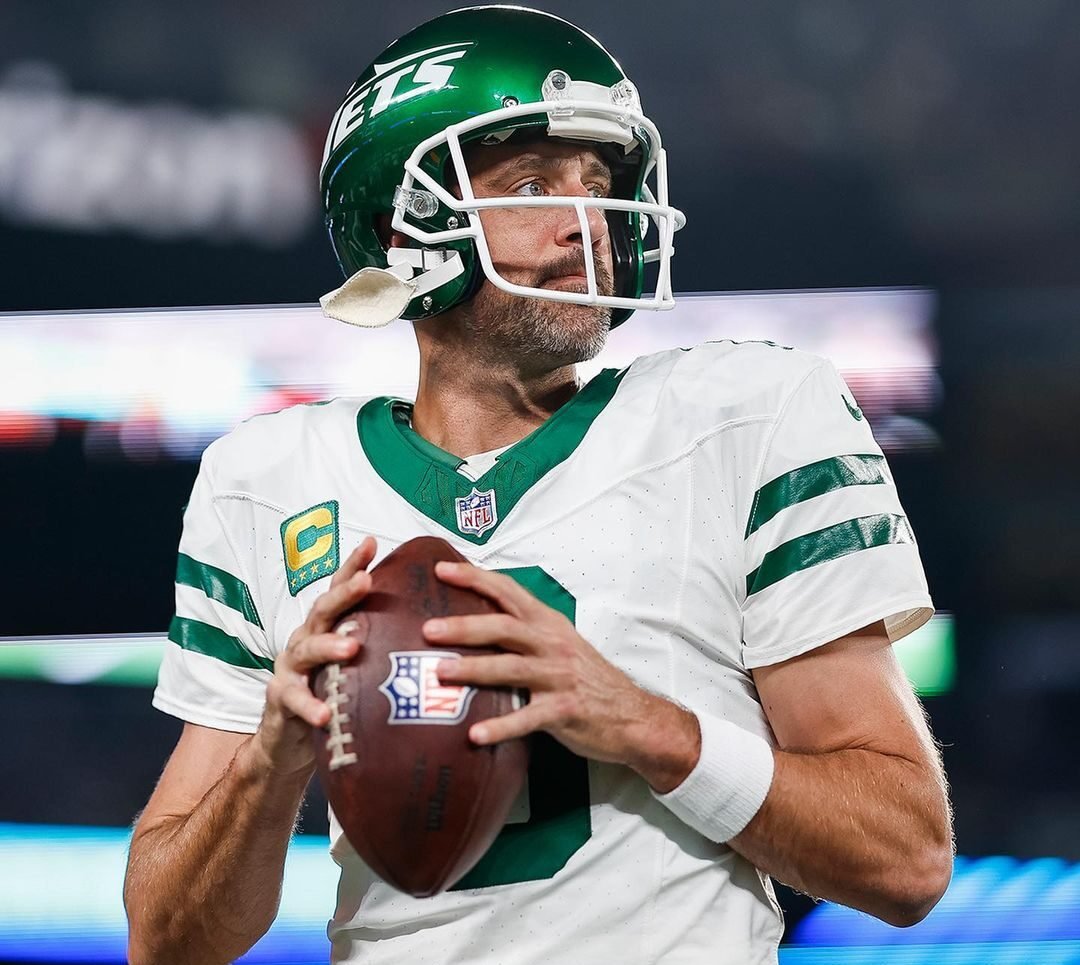 Aaron Rodgers of the New York Jets could have a chance at returning this 2023-24 NFL season although it does not come with risks.
The 39-year-old's journey with the Jets started badly with Aaron Rodgers going down with a ruptured Achilles.

Rodgers has already undergone surgery for it and the latest update on the four-time NFL MVP is that he could still make a return thanks to modern medicine technology and treatment.
Rumors are claiming that Aaron Rodgers underwent a medical procedure called "speed bridge," NFL.com reported.
Renowned orthopedic surgeon, Dr. Neal ElAttrache, performed the procedure and placed the internal brace on Rodgers' fully torn Achilles according to sources.
It's a relatively new process designed to have an athlete fully recovered in as little as four months from what is normally a season-ending injury, NFL.com added.
Rodgers may also get platelet-rich plasma injections to help him recover faster. It is the same thing that the late Los Angeles Lakers star Kobe Bryant received for a knee injury in Germany.
When Aaron Rodgers can miraculously return?
If all goes accordingly, Aaron Rodgers' return could happen by January, in time for the NFL playoffs.
Aware he faces unfavorable odds, Rodgers is wasting no time to find ways to try and return to the field even with potential future repercussions from fast-tracking his NFL return.
"I definitely have some odds stacked against me based on age, but I like it. Stack all the odds up against me and see what happens. My entire focus and dedication is about acquiring the most information and adding to what I've already put together as a pretty damn good rehab plan that's going to, I think, shock some people," Rodgers said when he spoke on The Pat McAfee Show.
In the meantime, the Jets are pinning their hopes on Zach Wilson with Rodgers out. The question now is if the 24-year-old quarterback can hold up the fort – at least until January to give Aaron Rodgers ample time to make a seemingly improbable NFL return.