by Henry Liao
Explosive scoring by a player in the FIBA World Cup may be hard to come by nowadays but if one goes back to the olden days, there is much to feast on.

Take you back to the eighties and nineties.
In the 1990 edition of the FIBA World Cup in Argentina, South Korean guard Hur Jae chalked up 62 points in a 117-115 victory over Egypt as the Sokors claimed 15th place among 16 participating countries.
It was the highest single-game score by a player in the 73-year history of the quadrennial spectacle that was called the FIBA World Basketball Championship from 1950 to 2010 before it became the FIBA World Cup starting in 2014.
The 6-2 Hur, a two-time Olympic guard, eventually became the head coach of a commercial club and the Sokor national team upon his player retirement in April 2004. He was the South Koreans' top bench strategist in the 2019 FIBA World Cup.
Two other players in FIBA World Cup history surpassed the 50-point plateau.
Greece's Nikos Galis racked up 53 points against Panama in the 1986 edition in Madrid, Spain. Brazil Oscar Schmidt netted 52 markers against Australia also in 1990.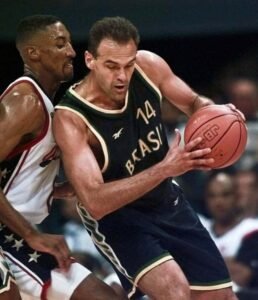 Schmidt, who once saw action in the local professional league Philippine Basketball Association with Emtex Brazil in 1977, is the runaway all-time leading scorer in WC history. The 6-9 frontliner collected 843 points in 35 games and four editions (1978, 1982, 1986 and 1990) for a 24.1-point average.
Australia's Andrew Gaze, a 6-7 shooting guard, is a distant second with 594 markers in 29 assignments and three editions for a 20.5-point clip.
In terms of all-time career scoring averages, the 6-foot Galis leads the pack at 33.7 ppg, amassing 337 points in 10 appearances.
All-time South Korean great Shin Dong Pa ranks second with a 32.6-point average, chalking up 261 points in eight games during the 1970 edition in Yugoslavia.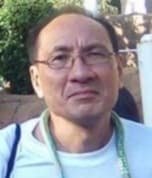 Latest posts by Henry Liao
(see all)