By Henry L. Liao
Long before he reached the national consciousness with his all-around dominance in basketball, Class 2023 FIBA Hall of Fame inductee Carlos (Caloy) Loyzaga dabbled in other sports.

The truth of the matter is the 6-foot-3 Loyzaga's first love was not basketball, but soccer or football. It was natural for him to engage in the sports since his father, Joaquin Loyzaga, was a member of the Philippine national football team in the Far Eastern Games, a biennial meet among the Republic of China (now known as Taiwan or Chinese-Taipei), Japan and the Philippines that many considered as the harbinger of the Asian Games.
Like his dad, Caloy owned a collection of medals that he won as a footballer.
With the outbreak of World War II, however, Loyzaga shifted his focus to basketball. At age 12 (1942), he first learned to play basketball. He sharpened his roundball skills at the Tervalac playground in Teresa, Sampaloc.
Loyzaga first saw action with the Sta. Mesa Aces. That team also had Pablo and Vicente Cuna, Ramon Lopez, Vicente Siyllon, and Bobby and Al Tuazon on the roster and was coached by Jose Lansang, who later became a referee. It was here that Philippine national coach Gabriel (Gabby) Fajardo discovered him.
Loyzaga attended Padre Burgos Elementary School along St. Mesa, Manila. In 1948, he transferred to the National University for his high school education. He did not last long there.
Loyzaga's potential dominance in basketball attracted the attention of the national scouts. Finally, Felicisimo (Fely) Fajardo, the elder brother of Gabby, brought the San Jose, Mindoro Oriental native to San Beda College in 1950. Loyzaga eventually helped power the Red Lions to four championships, including three in the NCAA, between 1951 and 1955.
By that time, Loyzaga had already made a huge name here and abroad, the first legitimate dominant force in Philippine cage annals.
Loyzaga joined the fabled Yco Athletic Club in the commercial leagues in 1954. He spent a decade with the Redshirts/Painters of Don Manolo Elizalde.
On the international front, he never tasted a single title defeat in any of his six appearances in Asian tournaments, earning gold medals in the 1951, 1954, 1958 and 1962 Asian Games and the 1960 and 1963 Asian Basketball Confederation competitions (now known as the FIBA Asia Championship). NOTE: The Philippines never won the gold medal again in either the Asian Games or FIBA Asia festivities.
Twice, too, Loyzaga was a member of the Philippine team to the Summer Olympics on two occasions – 1952 in Helsinki (Finland) and 1956 in Melbourne (Australia).
There could be a third straight Olympic stint in Rome (Italy) in 1960 but the game of softball got in the way.
With him around in Melbourne, the Philippines defeated four teams, including France and Chile, en route to a seventh-place finish and a 4-4 overall record. Without him in Rome, the country fell to 11th place.
Loyzaga missed the trip to Italy after tripping and breaking his right wrist while playing softball at the Cortabitarte Field (now occupied by the Ospital ng Maynila). His Olympic roster berth was subsequently taken by Emilio Achacoso, Caloy's Yco teammate.
A third Olympic stint would have equaled the feat of ambidextrous shooting ace Ramoncito Campos Jr. (monikered the Adding Machine) and defensive stalwart Edgardo Ocampo.
Campos suited up in the 1948 Olympiad in London and was Caloy's teammate during the 1952 and 1956 Games. Ocampo, also an all-time Yco great who also moonlighted as a football player, saw action in three Olympics – 1960 in Rome, 1968 in Mexico and 1972 in Munich, Germany, where he served as the team skipper).
Basketball. Soccer. Softball. Caloy was at his best always.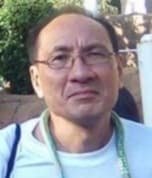 Latest posts by Henry Liao
(see all)