Before the month ended, the Philippine Sports Commission (PSC) headed by chairman Richard Bachmann formally welcomed Commissioner Matthew "Fritz" Gaston to the PSC family when the latter reported for duty Friday, Mar. 31 at the PSC Main Administrative Building inside the Rizal Memorial Sports Complex in Manila.

"My family, they are happy for me because they've always rooted for me for sports, and they know I'm a sportsman. Even if I worked in a corporate, alam nila na love ko talaga yung sports," said Commissioner Gaston after his meeting with Chairman Bachmann earlier today.
Gaston, a former commissioner of the Games and Amusements Board, pro basketball player and collegiate coach, completed the PSC board after being appointed by President Marcos last March 24.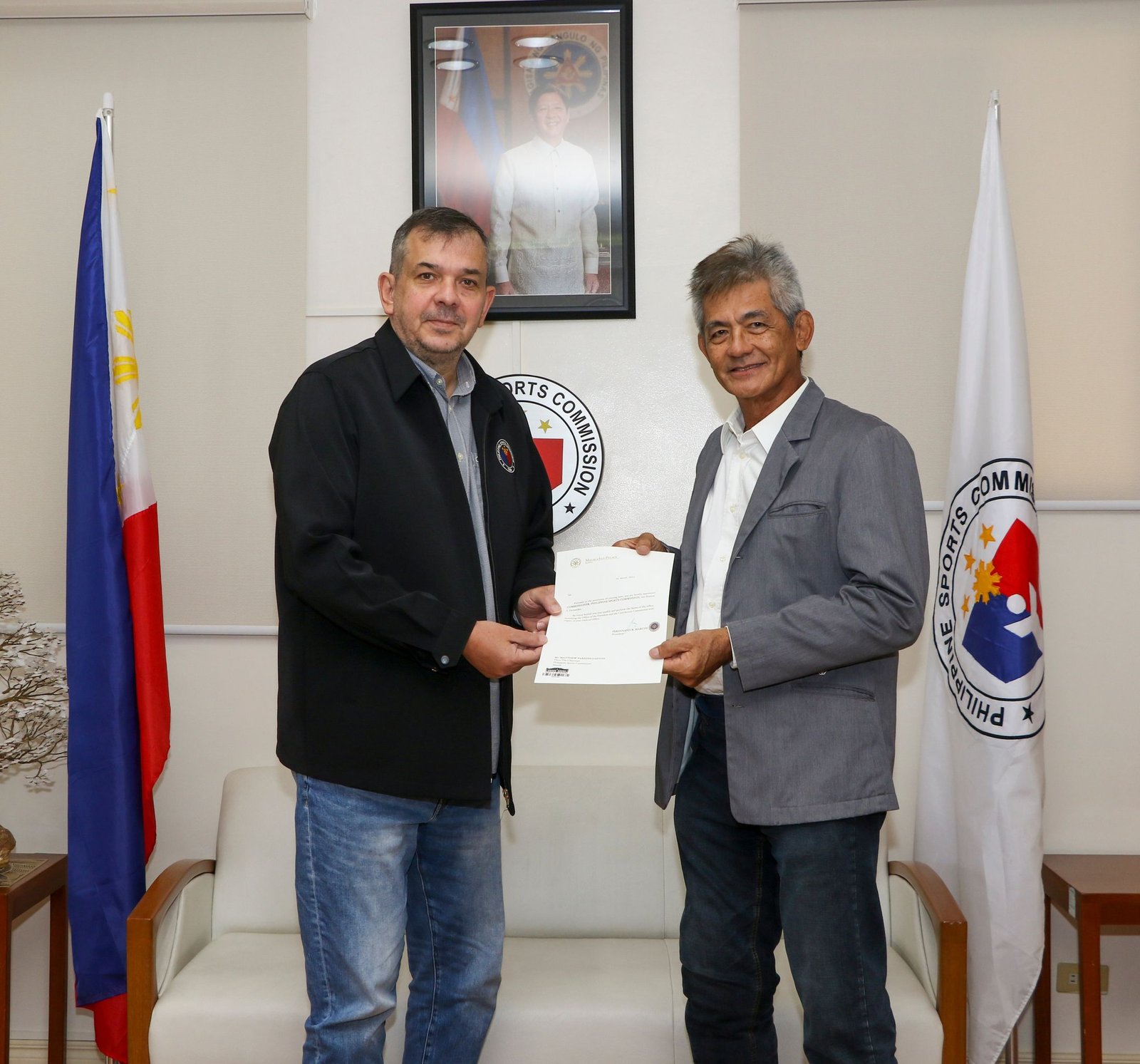 "This is more challenging and has a sense of purpose for me since I have been an athlete. We just have to take care of all the athletes, from the elite, all the way from the grassroots," said Comm Gaston.
The new PSC Commissioner once suited up for the 1977 national youth basketball team. He also coached the national women's basketball team to a bronze medal finish in the 2007 Southeast Asian Games in Nakhon Ratchasima City, Thailand.
"The elite has to be given support to the level of Asian and Olympic. In other words, they have to be given the training, equipment and exposure at an Olympic level."
In a statement, Chairman Bachmann expressed: "I thank His Excellency President Ferdinand "Bongbong" Marcos Jr. for appointing Commissioner Gaston as part of the PSC Board. Commissioner Gaston's extensive experience and leadership in the field will certainly be an asset towards our goal of providing the most we can for our Filipino athletes, from the grassroots level up to the elite."
"I am happy that we are coming into the second quarter of the year with a complete board. With Commissioners Olivia "Bong" Coo, Walter Torres, Edward Hayco and Fritz Gaston, the PSC board is full steam ahead in working to implement the agency's policies, programs, and carry out the PSC's mandate for a healthier citizenry." concluded Bachmann.