Games on March 19:
UP Diliman Baseball Field
7:30 a.m – NU vs UST
11:00 a.m. -AdU vs DLSU
3:30 p.m. – UP vs Ateneo
Defending champion De La Salle University mounted a comeback to deny National University, taking a 9-7 victory, to pocket first win in the UAAP Season 85 Baseball tournament on Wednesday, Mar. 15, at the University of the Philippines Baseball Field in Diliman, Quezon City.

The Green Batters now tied Adamson University at 1-1 for a share of third place, while the Bulldogs joined the University of Santo Tomas at the bottom with a 0-2 record.
"I just told the players that if they don't believe, they will have a hard time in this game. We said that all the teams we will face in the UAAP are competitive. So, it will not be an easy win for us. They need to work hard, they really need to persevere and focus on the game," shared coach Joseph Orillana.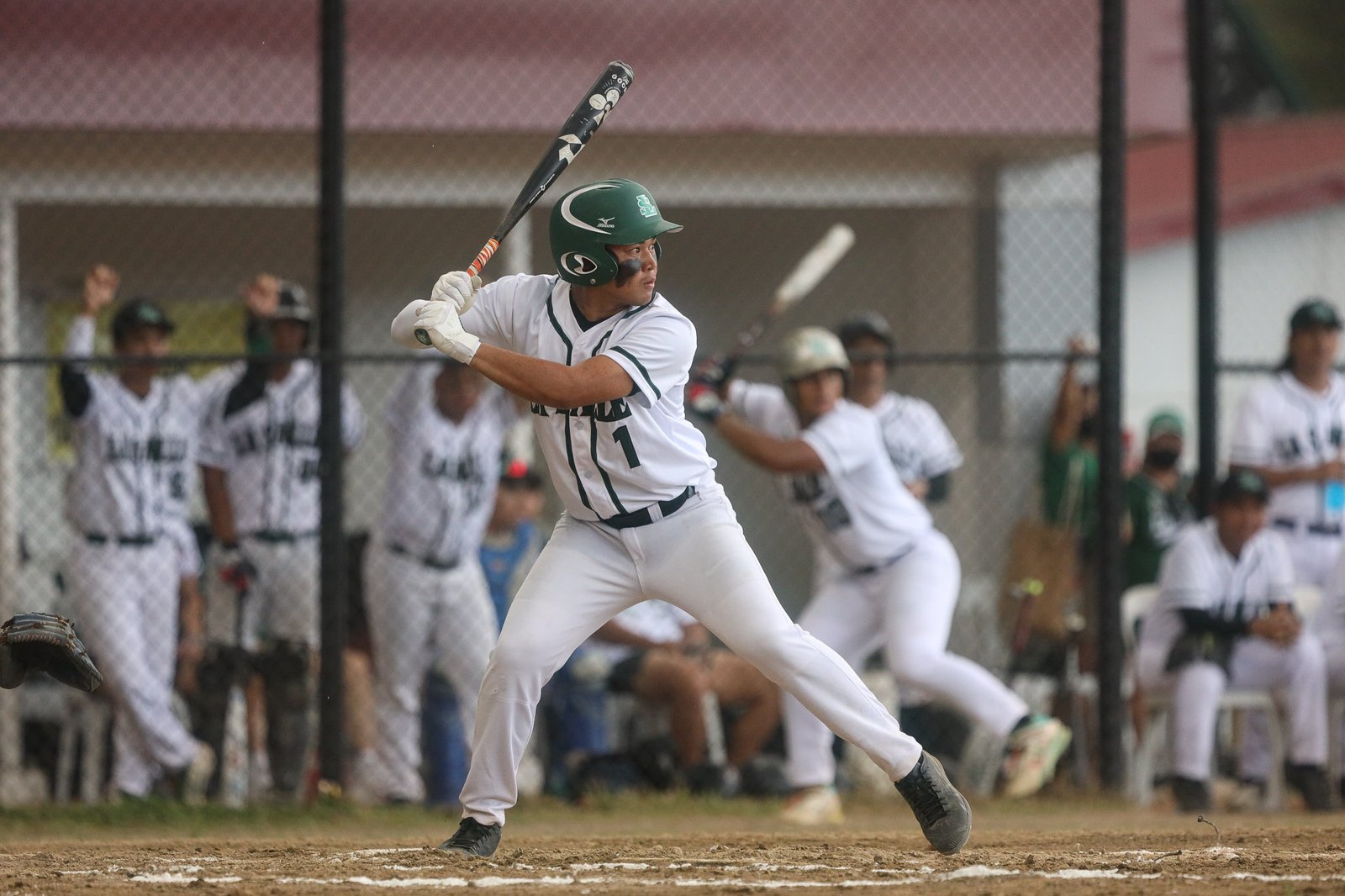 Down by five at 1-6 before their offensive side in the sixth inning, De La Salle evened the score with five runs in the frame. Shinji Kajihara, Iggy Escaño, Renato Samuel Jr., Vincent Flores, and Marco Micael crossed home plate, using a combination of their own three hits and forcing the Bulldogs to commit two errors to mount the rally.
"Now they have adjusted. Because I said, if you play like in our first game, it will be the same result. So, you need to change your approach to the game. You are all talented. It's up to them if they believe," Orillana shared on what changed between the first game against UP and this win.
The defending champions then consolidated the rally on defense in the top of the seventh inning, stranding Keishi Okamoto and Noel Mercader Jr. in scoring positions, as they sent Gio Gorpido, Kent Altajeros, and Francis Liguayan back to the dugout.
Three more runs in their turn at bat in the same frame did the damage, but a strong defensive stand in the next two defensive innings that limited the Bulldogs to a single run off Okamoto closed out the maiden win for De La Salle.
Lord Aragorn De Vera was the closer for the Green Batters on the mound, holding the Bulldogs to a single run in the last three innings on four hits, while Samuel paced the offense on two hits on three at-bats and scoring in that two-run sixth frame that started the comeback.
De La Salle spoiled Altajeros' great game that resulted in two hits and two runs for the Bulldogs.