by Dennis U. Eroa
It's nice to be back after surviving COVID-19 and kidney failure. While I must admit that I still have to regain my old, deadly form, so to speak, my toil gets lighter every day from prayers and good luck wishes from friends who are near and far. Don't give up has become my mantra because I cannot throw away a wonderful, meaningful life. No man, after all, is a failure when he has friends, says George Bailey's guardian angel Clarence in the iconic movie It's a Wonderful Life.
A very good friend of mine, whose pen is mightier than the sword, gave me the needed boost when he said that our parents named as DENNIS and not DISMISS.
F, as our colleagues from the University of the East, call him is also battling kidney failure but he never lost his zest for life.
Yes, it's true. My Facebook page was flooded with get-well-soon messages and I received a ton of calls from friends, who bat for my recovery so that I can continue to speak my mind on the sporting scene devastated by the pandemic.
During the darkest period of my life, I am so lucky to have the whole-hearted support of my family headed by my wife Lorna, who despite all the mayhem happening around is a source of strength and stability. She never panicked even though she got infected by the virus after my quarantine.
Life is happiness for her.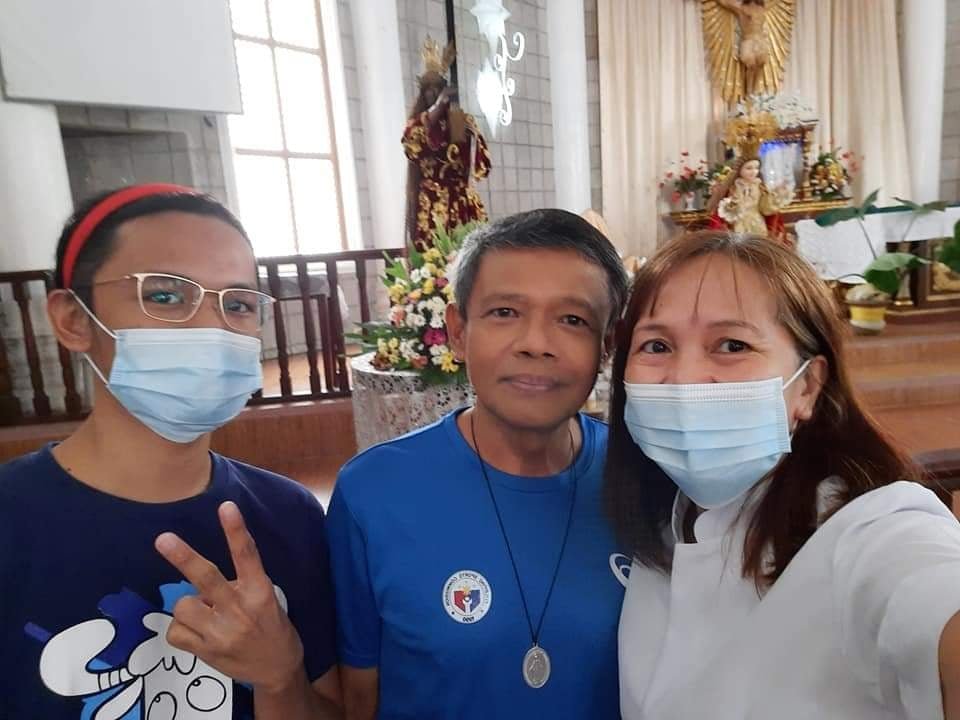 As I slowly but surely navigate my way to uncharted territories in sports, I need to mention a group of respectable people and organizations, who helped me survive a perilous journey.
Sports editor Rey Lachica sans the fanfare moved heaven and earth so that the prestigious Philippine Sportswriters Association will help. Lachica, a UE colleague, is presently president of the PSA. The unsinkable Joe Antonio of People's Journal and Malaya's Jimmy Cantor, who guided me during our Dawn years were also present. Doods Catacutan of Spin.ph and Tribune's Rocky Nazareno also supported me. Big boss Al Mendoza rose to the occasion as expected.
Members and officers of the Tabloids Organization in Philippine Sports and Sports on Air boosted my confidence with their kind words.
Soon-to-be Representative Erwin Tulfo, chairman of the ACT-CIS party list never hesitated to lend a helping hand while on vacation in the United States. Our friendship can be traced during our college days. Public service is no longer new for Erwin, whose voice never fails to mesmerize his audience. He's always ready to help.
Dioceldo Sy, a highly-respected businessman whose ideas are ahead of the times, also never hesitated to give financial support. The Blackwater Bossing expects his team to rebound mightily in the resumption of the PBA.
Butch Ramirez, who steered the Philippine Sports Commission to greater heights also gave his share, while longtime friends Johnny "Air Cargo" Valdes, who also got hit by the virus, and Manny Salgado never failed to boost my morale. Fe Trinidad, the wife of sporting giant Recah, flooded me with prayers
Doctors Regina Gregorio and Jay Bautista and UE colleagues now well-known specialists Perla Bautista Dy Buco and Net Billiones also gave their insights on what I'm facing. The ARCC management and nurses at Olongapo City treated me like I'm in business class, even as the UE dabarkads came alive, same with Facebook and Inquirer friends. They never got tired of asking the heavens for my recovery.
I am not going to hide it. I've lost a lot of friends already but all of us cannot live forever in a shadow of misery. One must hug uncertainties and avoid being drowned in a sea of hopelessness.
Remember, we can truly help ourselves by helping others.
OBIENA MUST LEARN TO BE HUMBLE
To escape boredom while "imprisoned" in my room as part of health protocols, I continued to digest the latest happenings in the sports scene here and abroad.
Rafa Nadal's magical comeback from two sets down to win the Australian Open against the Russian Danilo Medvedev, whose lifelong pursuit is to make the fans angry, is life-enriching. The ''Spanish matador'' is now one up against the great Roger Federer and Novak Djokovic in the slams race.
The Malditas victory in the World Cup qualifiers was a source of pride and inspiration, even as the PBA's free agency rule which led to the rigodon of players and its return sans the crowd continue to be hot topics.
Tab Baldwin sacking as Gilas Pilipinas coach was a shock, even as the well-oiled propaganda machines of Kobe Paras, Thirdy and Kiefer Ravena, and Dwight Ramos continue to give us their "exploits" in Japan even though their teams are losing. One thing is certain, though. They are earning big bucks in Japan and my fervent hope is for them to have the hearts to help needy Filipinos especially during these trying times. Huwag naman puro kabig, subukan namang tulungan ang nangangailangan.
You must find this hard to believe but this is reality. A world-class athlete in the prime of his career locking horns with his mother ship. Only in the Philippines.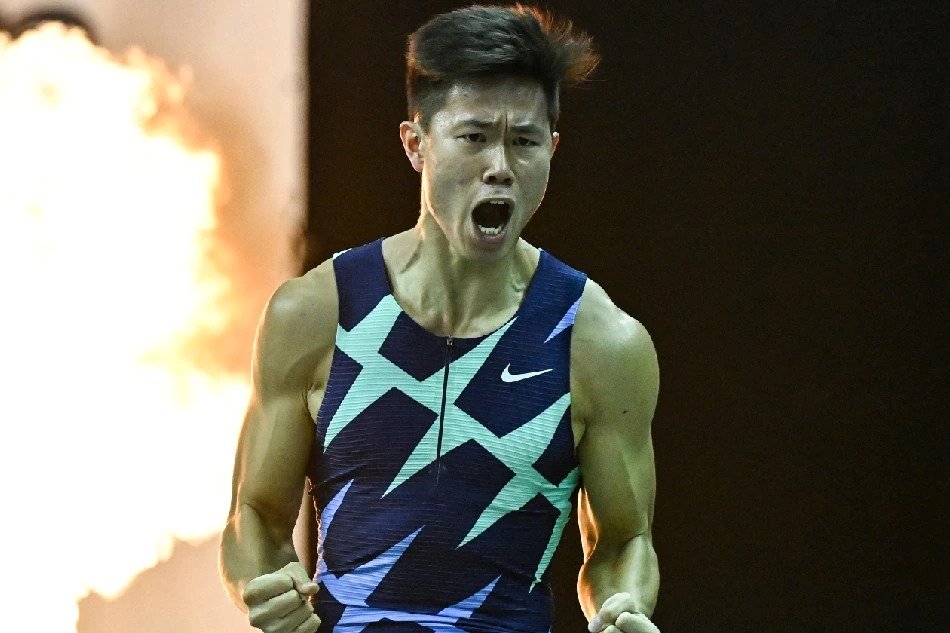 EJ Obiena, whose ability to soar in the pole vault puts him among the world's bests, feels unwanted by his federation simply because of an infraction a simple guy can't see without using a microscope.
Before I continue though, let me stress that Philip Ella Juico, former chairman of the Philippine Sports Commission and now president of the ruling Philippine Amateur Track and Field Federation, is a man of conviction. I don't entertain doubts that he's the chief of athletics for selfish reasons. Juico's incorruptible.
Popoy, whose name, luckily or unluckily, is associated with returning matinee idol John Lloyd Cruz in his make-believe relations with Basha aka Bea Alonzo, thinks only of what's best for athletes and Philippine sports, as well.
This time, though, I must disagree with the way Patafa handled the Obiena controversy. The affair I believe, was blown out of proportion making it sizzling topics in the world of social and print media, the airwaves, and television. It even threatens to reach the courts which I think is very unfortunate and will signal the end of the relationship.
Let me tell it frankly. Obiena, feeling oppressed and neglected, has gained the sympathy of his fellow athletes and his fellow sports-loving kababayans. Here's the poster boy Philippine athletics telling the world that he is being put in a point of no return, like a hapless boxer being punished while pinned against the ropes.
And for a reason which can easily be solved by an elementary student.
I understand the point of Juico and I can't blame him for sticking to his judgment to wait for the result of the investigation regarding Obiena's problem in liquidating his expenses. I also agree that things have been blown out of proportion and it is possible some quarters out to discredit the Patafa leadership are at play.
But I must say that it is paramount, to borrow the words of highly-respected businessman-sportsman Johnny Valdes of the Johnny Air Cargo fame, to SAVE EJ! and make sure that the controversy will not happen again.
However, Obiena is not faultless. His decision to abandon the mediation spearheaded by the Philippine Sports Commission headed by Butch Ramirez worsened the situation. Ramirez is a man for the athletes and I'm sure he'll be able to correct the situation.
By changing his mind, Obiena disrespected the PSC and his organization. He cannot be above the organization or else chaos will ensue.
Obiena must learn to be humble. Like a champion boxer, he must know how to unleash a punch, but he must also learn to take a punch.
The Senate which stepped in is very clear. The PSC must mediate to clear the issues.
Maybe, I'll change my mind if Obiena was able to do a Hidilyn in the Tokyo Olympics. But he flopped in Tokyo and failed to make the podium in his recent tournament in Berlin. He's world-class alright, but I need a gold medal.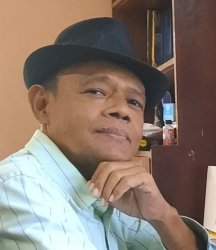 Latest posts by Dennis Eroa
(see all)