by Henry Liao
As in the previous years, there are five games to be played on Christmas Day (December 26 Manila time) in the National Basketball Association.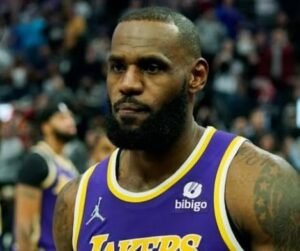 These are (Manila time and in chronological order): Atlanta at New York (1 a.m.), Boston at Milwaukee (3:30 a.m.), Golden State at Phoenix (6 a.m.; head-to-head series tied at 1-1), Brooklyn vs. the LA Lakers at the Crypto.com Arena (9 a.m.), and Dallas at Utah (11:30 a.m.).

For the first time since October 1999, the homecourt of the Lakers – along with their co-tenant LA Clippers – will be called the Crypto.com Arena. It debuts on Christmas Day after 22 years of being known as the Staples Center – named after an American office-supplies retail company. This change of name came after the richest naming rights deal in sports history consummated by the Lakers on November 16 with a contract payment of over S700 million over 20 years by the Singapore-headquartered cryptocurrency platform and exchange founded in 2016.
Barring any injury, the Lakers' LeBron James will be suiting up in his NBA record-tying 16th Christmas game, duplicating the feat of another Laker great, the late Kobe Byrant.
Moreover, James is only 12 points (383) short of tying Bryant (395) for most career points in Christmas Day appearances.
+++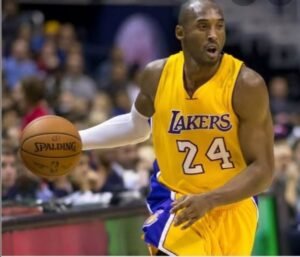 More than 30 players have accounted for the 76 60-point scoring performances in NBA regular-season history so far (December 15, 2021).
Add two more by Michael Jordan (63, Chicago at Boston, April 20, 1986, 135-131 double-overtime win by the Celtics) and Elgin Baylor (61, LA Lakers at Boston, April 14, 1962, Game 5 126-121 win by the Lakers for 1 3-2 series lead).
Of the 30-plus players with at least a single 60-point game, 10 are still active. They are Phoenix's 6-5 guard Devin Booker, who scored 70 points (21-40 FGA, 4-11 3FGA, 24-26 FTA) in a 130-120 road loss to the Boston Celtics on March 24, 2017, to become only the sixth player in NBA history to collect at least a 70 in a game, joining Wilt Chamberlain, David Robinson, David Thompson, Elgin Baylor, and Kobe Bryant, and the youngest ever to score 70 (and 60) points in a game at age 20; Golden State's Stephen Curry and Klay Thompson, Portland's Damian Lillard, Washington's Bradley Beal, Boston's Jayson Tatum, the LA Lakers' LeBron James and Carmelo Anthony, Brooklyn's James Harden, and New York's Kemba Walker. James, Anthony, Harden, and Walker turned in the trick with their previous NBA teams.
Chamberlain owns the most 60 points-or-more games in NBA history with 32. The only other men with multiple 60-point explosions are Bryant (six times – including a 60 on 50 field attempts in his farewell NBA game vs. Utah on April 13, 2016, to become the oldest NBA player ever to net 60 or more points in a game at 37 years and 234 days old), Michael Jordan (five), Baylor (four), Harden (four – including the first triple-double 60-point game in NBA history with Houston in 2017-18) and Lillard (three – all in 2019-20).
Yet there's only one time that a player was able to drill in 60 points on Christmas Day. The New York Knicks' Bernard King torched the New Jersey (now Brooklyn) Nets at the Madison Square Garden on December 25, 1984, but the Nets triumphed 120-114.
+++
There have been nine triple-double games by a player on Christmas Day. The most recent being Golden State's Draymond Green, who netted 12 points, 12 rebounds, and 11 assists in the Warriors' 99-92 victory over the Cleveland Cavaliers in 2018 (LeBron James' last Christmas performance with the Wine City outfit) at the Oracle Arena, which has since been replaced by the Chase Center in San Francisco as the Dubs' new home arena starting the 2019-20 season.
"The Big O" Oscar Robertson is the only player with multiple T-Ds on the holidays and leads the pack with four – Cincinnati vs. Seattle, 1967; Cincinnati vs. St. Louis, 1963; Cincinnati vs. LA Lakers, 1961; and Cincinnati vs. Detroit, 1960.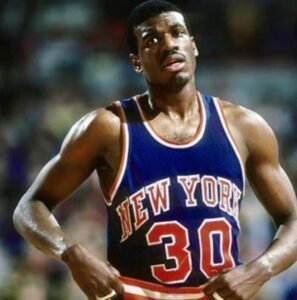 Other T-D performances recorded on Christmas Day are Russell Westbrook, then with the Oklahoma City but now with the Lakers, vs. New York in 2013; James (Miami vs. LA Lakers in 2010); Billy Cunningham (Philadelphia vs. Detroit in 1970); and John Havlicek (Boston vs. New York in 1967).
+++
The first NBA games played on December 25 came in 1947, a year after the inception of the NBA, which was then called the Basketball Association of America (BAA).
Three games were held during the holiday. In the first game of the tripleheader, the New York Knicks stunned the Providence Steamrollers, 89-75, at the old Madison Square Garden.
Since the time, the NBA has played games on Christmas Day except in 1998 when the team owners locked out the players due to the absence of a labor contract (collective bargaining agreement) and resulted in 32 of the 82 games of the 1998-99 regular season being canceled. The season commenced action on February 5, 1999.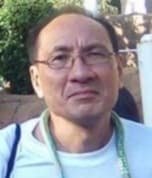 Latest posts by Henry Liao
(see all)