by Dennis Eroa
Things happen for a reason but it will not hurt us if we continue to behave the right way when something goes awry. Remember that sometimes it's a good day and sometimes it's a bad day. We cannot have it all.

I respect Yuka Saso's decision to elect Japanese citizenship, but I will not be telling the truth if I say her decision is a dagger not only in my heart but to all who prayed and cheered for her success.
Her decision is an utter shock to this observer simply because Yuka's a rare find and capable of projecting to the world the wonderful world of Philippine sports.
In this world of negativity, conflict, and joblessness, Yuka is a symbol of hope and achievement to all of us. In our darkest moment, we can reflect on Yuka's glorious journey and believe that there's hope.
Yuka said it was a business decision but I cannot help but shake my head in disbelief. Certainly, Japan is far ahead in the Philippines when it comes to wealth and progress, but Yuka isn't lacking in support here in the country with the giant International Container Terminal Services, Inc of billionaire Ricky Razon and the PLDT of Manny Pangilinan behind her back not to mention the support coming from the Philippine Sports Commission and other well-meaning groups.
So I need to ask. How much is the price tag of abandoning the Pearl of the Orient and embracing the Land of the Rising Sun?
I may sound naïve and detached from reality but my love for having financial security is second only to my desire to serve as an inspiration and let others bloom and lead them to the right way. My parents Gregorio, a freedom fighter who fought the Japanese invaders, and Virginia, a dedicated public school teacher, instilled this trait in me.
What happened brought back the bitter memories of Wesley So's decision to take oath as an American citizen. Like Yuka, Wesley's world-class and it will be a great feeling to see them carrying the Philippine tri-colors with honors on the international stage.
But there's a huge difference. Wesley was a neglected figure in Philippine sports simply because chess isn't a popular sport and big corporations aren't willing to give him his due. Can't blame him for selecting the Stars and Stripes.
We are not bad people and we must not condemn Yuka's decision. I am sure that the leadership of the National Golf Association of the Philippines is disappointed but life is like that—win some, lose some. Just imagine the tremendous honors the US Open champion, world No. 6 and Asian Games gold medalist will bring to the country.
There are perks that a Japanese passport holder cannot be matched by a Filipino passport but the main difference, I think, is Yuka's will be just one of the deep pool of talents in golf-crazy Japan. Here, she is truly the gauge of excellence.
The ending of Yuka Saso's journey is unfortunate to all of us, a big blow to our pride. Let us not be hypocrites and say that we weren't hurt by her decision but it will be good to our feelings and ego if we turn a page and close the book.
May the force be with you Dear Yuka!
By the way, we still have Caloy Yulo, who is Japanese-trained, our future basketball superstars who are creating waves in Japan, EJ Obiena, and a host of professional and amateur boxers raring to project a positive image for the land of our birth. All is not lost.
GOODBYE, PINAY SUPER ATHLETE
Before the earth-shattering Yuka news, Philippine sports suffered a blow. Melinda Manahan Delos Reyes was 48 when she passed due to brain swelling and super elevated blood pressure after getting Sinovac. She hails from Roxas City.
The pint-sized Melinda's known in the sporting circle as a super athlete with her numerous achievements. She needed to undergo six brain surgeries and she was in a coma for almost seven months. Last August 14, the stars aligned and she briefly awakened, promising her husband she would fight and emerge victorious. It was her 48th birthday.
Her husband Jun is a Navy officer, who was part of the United Nations Peacekeeping Force to the Golan Heights. They tied the knot on March 30, 2006, and they have two children–: Jumelle Dorothy, 14 & John Matthew, 13.
Melinda's a proud member of the Philippine Navy and coaches its arnis team and Physical Fitness Instructor; NCOIC Liaison Office Naval Station, La Union.
Melinda won the arnis gold medal during the 1991 Southeast Asian Games and was a popular figure in countless running events on top of being a member of the Philippine field hockey team and Philippine Navy Dragon boat team.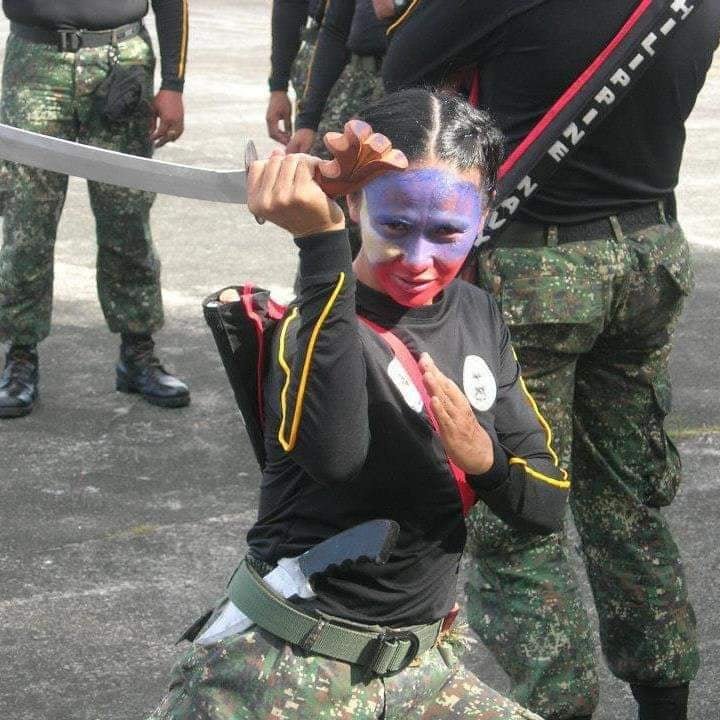 A Born Again Christian, Melinda made tremendous contributions to Philippine sport. Among her achievement were: Philippine National Games & RP Open – Arnis Sparring • 21KM Walkathon Phil. Record Holder • 1st Filipina to set the longest distance in 24 Hrs Non-Stop 169KM Walkathon Bronze Medalist, 21KM Walk, SEAGames Vietnam • Champion, 42KM Milo Marathon/Pasig Heritage Marathon
Champion, 42KM Milo Marathon/Pasig Heritage Marathon/Manila Marathon • Champion, 21KM Phil. Marines Half-Marathon • Champion, Pangasinan Ultra Marathon 80KM • and 2X Champion, Phil. Army Fitness Challenge.
"You're gone from our sight, but never from our hearts."
SORRY, NATIONAL ATHLETES CAN'T CAST THEIR VOTES
Blame it on host Vietnam, but most of the 626-athlete delegation to the Vietnam Southeast Asian games will not be able to cast their votes in the coming election which will play a pivotal role in the country's future.
Organizers of the biennial Games announced on its website that the SEAG will be held from May 12-23 next year. The dates were posted on Vietnam's National Olympic website and reported by Channel News Asia.
The country will select its new president and other officials on May 9 but the Philippine delegation must fly to Hanoi a week earlier.
"This is one of the sacrifices of having to represent the country in an international competition," said Philippine Olympic Committee president Abraham 'Bambol' Tolentino. "The main bulk of the delegation will be leaving for Vietnam no less than a week before the opening ceremony to acclimatize and get the feel of the competition venues, environment and weather."
Go for Golds nationals!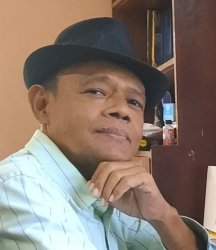 Latest posts by Dennis Eroa
(see all)