by Henry L. Liao
Time was when youth basketball was served only for young bloods age 18 and below.
The Asian Youth Basketball Championship was established in 1970 with Seoul, Korea as the site of the debuting competitions for players no older than 18 years.

The Philippines topped the inaugurals that featured seven countries – India, Japan, Malaysia, Philippines, Singapore, Taiwan (Chinese-Taipei), and host South Korea. The Filipinos crushed the Japanese, 126-94, in the finals.
Among the youngsters on the trailblazing team mentored by Ignacio (Ning) Ramos were skipper William (Bogs) Adornado, Ricardo (Joy) Cleofas, Ernesto (Estoy) Estrada (+), Rosalio (Yoyong) Martirez, Marte Samson, Manuel (Manny) Paner, Johnny Revilla, Jesse Sullano, Eusebio Adolfo, Jesus San Diego, Olympio Santos and Rodolfo (Rudy) Soriano.
Two years later on home soil, the Philippines retained the Asian Youth crown again marched to an unblemished slate following a 96-62 shellacking of Taiwan in the championship game.
That 12-man Filipino unit, which was coached by Felicisimo (Fely) Fajardo, was star-studded with future professional Hall of Famers Fortunato (Atoy) Co Jr., Philip Cezar and Ramon Fernandez and other players like Rodolfo (Rudy) Segura, Miguel (Mike) Bilbao, Gregorio (Joy) Dionisio (the man who later scored the first field goal and first two points in Philippine Basketball Association history), Rey Franco, Quirino Salazar, Jaime (Jimmy) Noblezada, Edgardo Carvajal, Marcelino Diputado and Norberto Rivera.
That unbeaten 1972 Asian Youth team (9-0), to my mind, is the greatest of all at that level.
Co top-scored for the Filipinos with 17 points per game, going an eye-popping .567 (72-for-127) from the field. The 6-1 swingman out of Mapua Tech (now University) notched an individual-high 30 points (15-for-20 FGA) in a 121-72 thumping of Thailand, and in the tournament opener against India, he netted 28 (14-21 FGA) in a 117-30 rout. On five occasions, Co went over the 20-point mark.
Three other Filipinos averaged in twin-digit scores – Segura (14.6 ppg), Cezar (13.3), and Rivera (10.3).
The scoring averages of the other PH members are as follows: Noblezada (9.4 ppg), Franco (8.3, team-best 3.4 apg), Carvajal (6.7, team-best 8.3 rpg), Fernandez (5.9), Diputado (6 games, 5.8), Dionisio (5.8), Bilbao (4.3), and Salazar (7 games, 4.1).
The Philippines retained the crown with a 96-62 shellacking of Nationalist China (now Chinese-Taipei) behind 22 points by Segura, 20 from Co and 15 by Dionisio. That capped a 3-0 finish in the four-team championship phase that also included victories over third-placer South Korea (82-70) and fourth-placer India (128-43).
Back then, though, there were alleged "overage" issues against the Filipino players but nothing was substantiated as their personal documents appeared to be legitimate.
The Philippines continued to dominate the Asia Youth competitions for more than a decade. Our boys romped way with the championship in six of the first seven editions – 1970, 1972, 1974 (Manila), 1977 (Kuwait), 1978 (Manila) and 1982 (Manila) with then-emerging power People's Republic of China triumphing in 1980 in Bangkok, Thailand with a 94-84 victory over the Filipinos in the finals. That loss halted the Filipinos' stunning 48-game winning streak in the Asia Youth tournament.
Soon thereafter, China also caught up with the Philippines at the Youth level and the Chinese continue to be a dominant power in that category until now.
Since 1982, the Philippines has not won the Asian Youth Championship for players age 18 and under. That squad featured Joseph (Jong) Uichico, Ludovico Valenciano, Luis Brill, Alfred (Alfie) Almario (+), Jose (Tonichi) Yturri , Richard Mendoza, Elmer Reyes, Leovino (Leo) Austria, Hector Calma, Frederic (Derek) Pumaren, Leoncio Tan, John Copada, Reynaldo Cuenco (+) and Teodocio Alfarero.
Times are hard. Even at the Youth level, the country has struggled in the last four decades.
+++
Time was when only the Asian Youth 18-and-Under Basketball Championship and its international counterparts were being staged on a regular basis.
At the turn of the century, though, youth basketball was further bolstered with competitions in the various age groups held at the Asian and World levels as well.
Moreover, the FIBA has even come up with a three-on-three tournament in recent years. What was once simply a streetball side attraction or a promotional stunt has now been elevated to" official" status by the world basketball-governing body.
Now you have local and international tournaments in the age groups 11-and-under, 12-and-under, 13-and-under, 14-and-under, 15-and-under, 16-and-under and 17-and-under.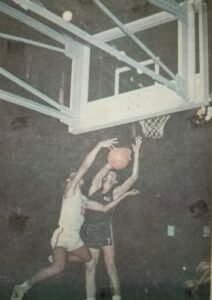 Indeed, the sport of basketball is becoming a favorite pastime for athletes from the younger generation.
+++
During the 2015 FIBA Asia Under-16 Championship in Jakarta, Indonesia, the Philippines finished with a 6-2 record to rank fifth in the 15-team biennial tournament (North Korea withdrew at the 11th hour).
But this youthful team accomplished something that is worth reminiscing by local hoop fans.
In the second-round play, our boys defeated then-three-time defending champion People's Republic of China, 78-72, dealing the Chinese their first setback in 31 games in the FIBA Asia Under-16 competitions dating back to 2009.
Gian Mamuyac topped the Pinoys with 22 points.
The Philippines dropped a 73-66 decision to Japan in the quarterfinals and was relegated to the 5th-to-8th classification round.
The Filipinos shellacked Thailand, 81-46, before clinching fifth place with an 89-74 decision over Lebanon behind Jonas Tibayan's 16 points.
For the record, South Korea won its first-ever Under-16 crown, beating erstwhile unbeaten Chinese Taipei, 78-69. China settled for the third spot with an 80-58 rout of Japan (5-4).
During the knockout semifinals, Chinese-Taipei down Japan, 60-57, and South Korea upset China, 90-84.
South Korea (8-1), Chinese-Taipei (8-1) and China (7-2) all qualified for the 2016 FIBA Under-17 World Championship in Spain.
Michael Oliver was the national team coach. He went on to coach host Pace Academy in the prestigious PCYAA high school competitions in Season 7 before the pandemic took over and rudely stopped all sporting activities worldwide in early 2020.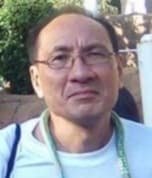 Latest posts by Henry Liao
(see all)