Conversing with Tamir Goodman, whose life has been a series of twists, turns and detours, but his passion for his faith is as straight as straight can be.

When this writer watched his story, encapsulated in a 10 minute documentary on "The Players' Tribune" on his website, tamirgoodman.com, we knew nothing of his ongoing battle with dyslexia.
It's not hard to respect this man, who, at 27, hung up his basketball shoes and called it a career due to serious injury after serious injury that deprived and denied us of a 6'3" pass-first point guard who averaged 34.5 points per game in his junior year in high school. He was dubbed "The Jewish Jordan" by a Sports Illustrated writer.
The following year, his last in high school, his scoring average dipped to 24-25 points per game. It didn't help that there was a figurative target on his back for opposing defenses because of the monicker. Goodman was also the 25th best high school player in the country at the time.
Seeing his highlights conjures up should've beens, would've beens, and could've beens. Goodman's passing reminded me of "White Chocolate" Jason Williams but with more shooting.
Tamir could finish with either hand and drive on either side. He was athletic and can play above the rim if necessary. He was successfully recruited by Coach Gary Williams of the University of Maryland Terrapins but Goodman's non-negotiable was playing on the Jewish holiday, Shabbat.
Maryland had games on Shabbat days and some of them, big ones. Goodman de-committed from the school and moved to Towson University who was able to adjust and adapt to Tamir's request. Tamir was a big reason why Towson won the most number of games in school history.
Goodman holds no hard or Ill feelings towards the Terrapins because of what happened. The team he was supposed to play on went on to win the National Championship with four of the players moving on to the NBA, Steve Francis, Juan Dixon, Steve Blake, and Lonnie Baxter.
To this day, he remains close to the aforementioned players and Coach Gary Williams.
According to his website, tamirgoodman.com, "In 2002, Tamir fulfilled his dream of moving to Israel when he was signed by top Israeli and European League basketball team, Maccabi Tel Aviv. Former NBA Coach, David Blatt, was the team's coach at the time. In 2004, Tamir took a break from playing basketball to serve in the Israel Defense Forces (IDF) where he was awarded "Most Outstanding Soldier."
After a seven-year-long basketball playing career for some of the best Israeli teams including Maccabi Haifa and Givat Shmuel, Tamir retired from professional basketball in 2009 after suffering career-ending injuries."
These days, Tamir is as busy as he was when he was still playing, "Tamir currently runs a world-class summer overnight basketball camp in Jerusalem for players from around the world; leading sports-based programming for trips, schools and organizations; in-demand Bar Mitzvah and Bat Mitzvah clinics featuring special chesed opportunities; and much more.
Tamir has coached over 5,000 kids and has run basketball camps and programs across the U.S. with Israeli NBA player, Omri Casspi. Tamir is also the founder of Zone190, a training device being used in the NBA, and of Sport Strings Tzitzit. He is the published author of "The Jewish Jordan's Triple Threat," an international motivational speaker, and a sports and business consultant. Tamir holds a B.A. in communications and lives in Jerusalem with his wife and five kids."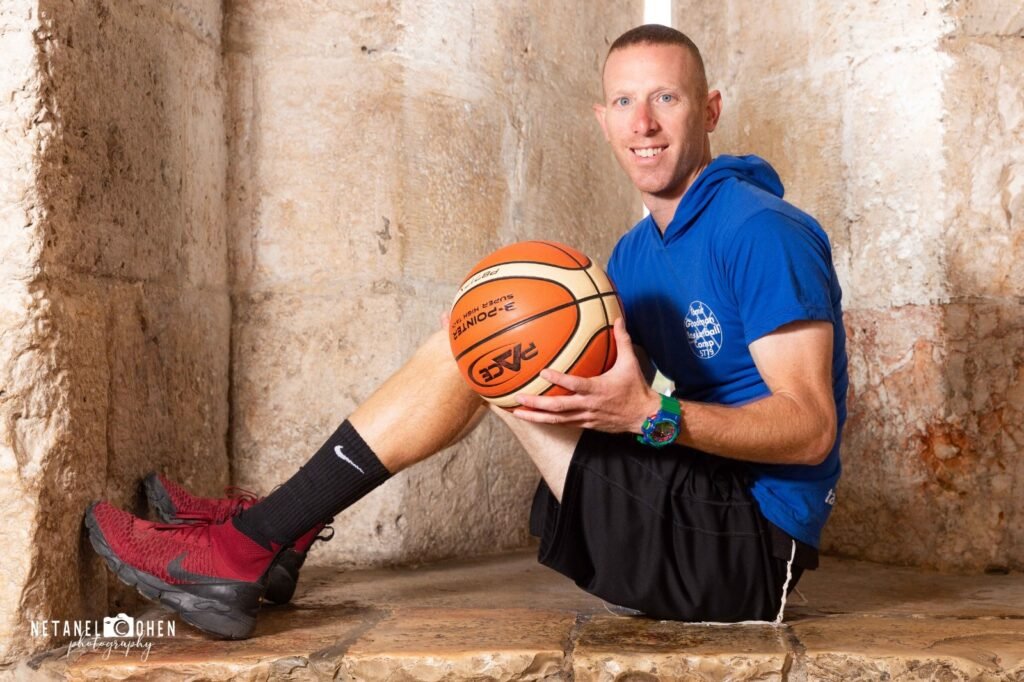 Tamir's grandmother is a holocaust survivor and he told this writer that after World War II, of the 14 million Jews, 8 million died in the holocaust so more than half of the world's Jewish population was decimated.
Like his grandmother, Tamir is also a survivor, a survivor of pressure, a survivor of anti-Semitism and constant taunting while he was still playing, and a survivor of criticism.
He survived because he stood by his principles and beliefs and most of all, his faith, and his faith stood by him as well.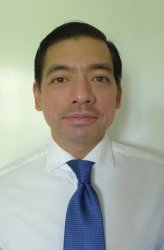 Latest posts by Vincent Juico
(see all)