by Henry C. Liao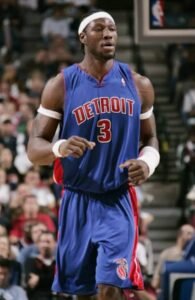 Ben Cameron Wallace, inducted into the Naismith Memorial Basketball Hall of Fame in Springfield, Massachusetts last Sept. 12, is the only HOF not to be drafted by an NBA team and finished his career not averaging in double-digit scoring.

The undersized 6-9 center, who attended little-known colleges Cuyahoga Community College in Ohio (junior college) and Virginia Union (1994-96), made the Hall in his fourth year of eligibility.
Wallace spent 16 NBA seasons with Washington, Orlando, Detroit (two tours of duty), Chicago and Cleveland from 1996 to 2012, averaging just 5.7 points and 9.6 rebounds in 1,088 games. It was the most games by an undrafted player in NBA history, surpassing the old mark of 1,054 held by 5-11 guard Avery Johnson with Seattle, Denver, San Antonio (three tours of duty with an NBA title in the lockout-shortened 1999 season), Houston and Golden State from 1988-2004. He was the NBA's Defensive Player of the Year in 2002, 2003, 2005 and 2006 while with Detroit.
The Alabama native retired in 2012 with the team that he rewarded with an improbable NBA title in 2004 – the Pistons.
With four future Hall of Famers in Shaquille O'Neal, Kobe Bryant, Karl Malone and Gary Payton and mentored by another future Hall of Famer in Philip (Phil) Jackson (the winningest coach in NBA history), the Los Angeles Lakers were heavy favorites to beat the Pistons in the Finals, perhaps even in a four-game sweep.
But the underdog Pistons gave the Lakers a huge spanking, winning in five games. If not for a Kobe Bryant basket that forced a Game Two overtime and an eventual 99-91 victory in Los Angeles, it would have been a sweep by the Motor City outfit instead.
The Lakers (56-26) owned the homecourt advantage over the Pistons (54-28) in the Finals but Detroit took it away immediately with an 87-75 victory in the best-of-seven series opener.
With the score deadlocked at 1-1, and the third, fourth and fifth games to be held at the Palace of Auburn Hill, the Pistons were in a favorite position to secure the NBA crown they last held in 1990 (a successful title retention).
Detroit took all three with its stingy defense, limiting LA to less than 90 points each time. The Motor City outfit routed the Lakers, 88-68, in Game 3, then scored 88-80 and 100-87 successes in Games 4 and 5, respectively.
Rasheed Wallace and Richard Hamilton played well and playmaker Chauncey Billups, now the first-year bench boss of the Portland Trail Blazers, wound up as the Finals MVP.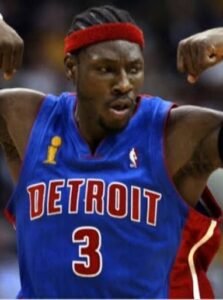 But it was Wallace, famous for his outrageous Afro hairdo, who played a major role with his tenacious defense of Shaq. Coach Larry Brown allowed the 6-9, 240-pound Wallace to go one-on-one against the 7-1, 315-pound Lakers center on the former's insistence.
The Alabama-born Wallace stood his ground all series long. Shaq, who was already feeling uneasy with his silent feud (at the time) with Bryant, got his numbers – 26.6 points (on a 63 percent shooting clip) and 10.8 rebounds per game.
But Wallace outrebounded O'Neal at 13.6 RPG and for a big fella who was not known to hoist shots during his career, he normed 10.8 points in the five-game Finals. He anchored the Pistons' defense, holding the Lakers to an anemic .416 shooting from the field (including .247 from three-point range) – down from their decent .454 clip during the regular wars.
Wallace wore jersey number 3 during the Pistons' championship campaign and on January 16, 2016, Detroit retired the number.
Wallace, who turned 47 last September 10 (a day before the HOF enshrinement ceremonies), is now a minority owner and president of basketball operations of the Pistons-owned Grand Rapids Gold of the NBA G League.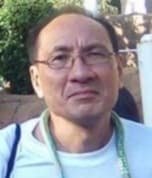 Latest posts by Henry Liao
(see all)