by Vince Juico
The last two years have been the most challenging for athletes, be it student athletes, amateur athletes, or professional athletes. Sports grinded to a halt when the pandemic began, leaving athletes with no choice but to keep training not knowing when sports will resume.

Last week, I got to talk to UK Sports Psychologist Dan Abrahams whose patients are mostly athletes.
According to his website, danabrahams.com, "Dan Abrahams is a sport psychologist working alongside individuals, teams, coaches and organizations globally. He is known for his passion to de-mystify sport psychology and for creating simple to use performance techniques. He is the author of four best-selling sport psychology books and is the founder of both the Dan Abrahams Soccer Academy and The Sport Psych Show podcast.
A former professional golfer and PGA qualified, Dan has a First Class Honors degree in Psychology and a Masters degree in Sport Psychology. He is registered with the Health & Care Professions Council (HCPC), meaning he is an accredited psychologist and bound by the HCPC's code of conduct which emphasizes confidentiality, evidence of professional development, safe practice, and standards of proficiency."
I told Dan that there's a preconceived notion that athletes are super human beings that perform feats of strength and endurance that to see and sense any vulnerability is unheard of.
Abrahams wishes to dispute the misconception that athletes are impervious to feelings of weakness and having chinks in their armor in terms of mental health challenges.
Athletes reach out to Dan for various psychological and mental health reasons.
His website continues, "Dan helps people of all ages and at all levels achieve their performance goals. Working predominantly in sport, and specializing in soccer and golf, Dan also helps people in areas as diverse as business, the performing arts, and the military. He does this by breaking down the complex theories of sport and performance psychology and helping his clients to easily implement them into their everyday lives.
His interests and specialties are numerous including individual development, high-performance environments, performing under pressure, leadership, team building, skill acquisition, well-being, organizational culture, and coaching practice. Whatever your performance goals are, whether professional or recreational, at grassroots or the elite level, Dan can help you achieve them."
Athletes, at the height of their popularity and at the peak of their powers, are pulled in different directions, figuratively speaking.
Everyone wants a peace of them, sponsors, advertisers, managers, agents, team executives, TV network executives, sports journalists, friends, and family.
All of this has an impact on their mental health. Dan says people sometimes can't fathom and understand the pressure that goes with playing at a high level and playing at a high level to continue staying on top with your opponents gunning for you with a bullseye on your back, ready to take you down.
Athletes that suffered through numerous losses and defeats have consulted Abrahams as well as athletes who can't handle a good problem, which is winning repeatedly and winning a lot, there are athletes who can't handle success and that's normal.
Mental health in sports is becoming less and less of a taboo. More teams have invested and are investing in sports psychologists for their players' mental well-being.
Mental health is slowly but surely, a conversation that must be had in sports and among athletes.
Here's a few testimonials on Dan's work,
Dan's professional approach in his role as a Sport Psychologist would fit into any club or organization" – Eddie Jones, England Team Head Coach, Rugby Football Union
Dan motivates players to incorporate mental skills into their routine. His methods are simple and effective" – Steve McClaren, Former Premier League & England Football Manager
With his deep knowledge of sport psychology, Dan helps coaches understand the science behind high performance and the methods that underpin effective training" – Eddie Howe, First Team Manager AFC Bournemouth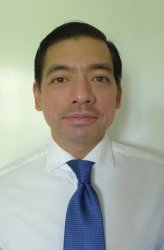 Latest posts by Vincent Juico
(see all)