by Dennis U. Eroa
We admire those who push themselves to the limit to reach the top. The amazing success of young and brilliant golfer Yuka Saso shows the nobility of Filipino. Yuka in one brief moment of time showed the world that Filipinos are worthy of being respected and adored by all races. By becoming US Women's Golf Open champion, Yuka will serve as inspiration for countless Filipino athletes to strive for excellence in the face of great challenges.

Thank you Yuka from the bottom of our hearts. With her historic triumph, the 19-year-old wonder teenager, forces us to make every day the best ever. Humble and appreciative, the daughter of a Japanese and Bulakenya mother, opened our eyes to a challenge: that we must always strive to be part of something bigger than ourselves.
Yuka isn't afraid of anything. Some of his closest supporters raised the white flag of surrender after a shaky start, but those who didn't and stay awake hoping for a huge turnaround got the most sweetest of reward as the Filipina parbuster eventually frustrated Japanese ace Nasa Hataoka in the sudden death hole of the playoff for the 76th US Open title at the Olympic Club in San Francisco, California.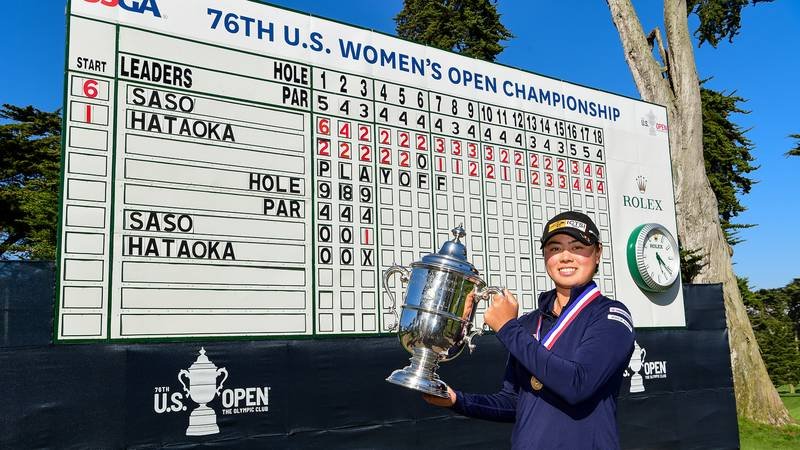 But Yuka's sweet, sweet win is being tempered by talks saying that the 19-year-old Asian Games gold medalist may yet select Japanese citizenship soon. Let me be frank: Yuka has all the rights to turn Japanese and we cannot take away that privilege from her. Her father Masakazu is pure Japanese.
To be very honest, I am not buying the idea that Yuka will select Japanese citizenship over Filipino. She is very frank on her heritage.'' I'm both Japanese and Filipino,'' Yuka says. With the support of the giant International Container Terminal Services Inc ( ICTSI) and other corporate sponsors, Yuka's not going to break what is not broken. It would be a disgrace and a letdown because unlike in the case of super Grandmaster Wesley So, who is now carrying the Stars and Stripes in foreign competitions, Yuka is not lacking in support.
Aside from the financial bonanza (she pocketed $1M for winning the US Open), Yuka actually is not an ''overnight sensation.'' She's a product of a strict regimen under the watchful eyes of his father and she's toughened by numerous forays abroad made possible by her sponsors. It took years to build a Yuka, something that is lacking in other sportsmen and women, who are pinning their hopes only on lady luck and not experience.
Remember that while other teenagers are going to parties or bumming around, Yuka's jogging, building her strength and polishing her now-famous elite swing in the golf courses.
Sportsman-businessman Johnny Valdes, who parlayed the hugely successful Johnny Air Cargo into an international business, said big-time sponsors will not think about one's nationality in pouring out support. That's why there's no need for Yuka to change her citizenship because she is certain to gain more victories in the near future due to her talent and young age.
Valdes says that the search for more Yukas must gain momentum with the help of sponsors willing to invest money on prospects. '' There are other Yukas in the making out there if given the proper support,'' Valdes stressed. Valdes isn't new to building champions. Under his wings, the famed De La Salle U Green Archers men's basketball team won back-to-back titles in the heated UAAP wars after acting as godfather to the likes of Don Allado, Mike Cortez, Renren Ritualo, BJ Manalo, Adonis Sta Maria and Dino Aldeguer.
La Salle alumnus Manny Salgado, who is also an avid golfer and a jungolfer in the 70s, points out that Yuka's destined to be a great champion born at the right place at the right time.
"Brought up and introduced to golf by her parents, she enjoyed and loved the sport with passion and made the golf course her playground. Just like in any sport, practice and dedication is a must. Enrique Razon Jr., who himself loved the game was around and believed that Filipinos are capable of becoming a champion in this sport," noted Salgado, who believes that with Yuka's demeanor, dedication and support around her at a very tender age, she may one day fulfill her dream of becoming world no. 1.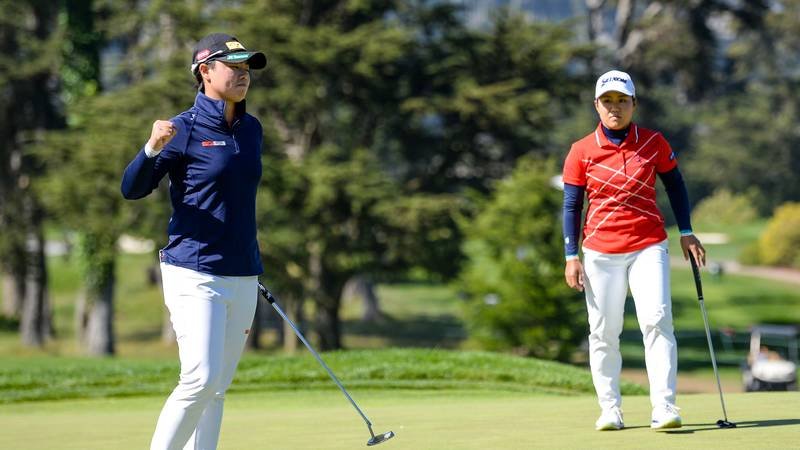 Maybe in respect to her father, Yuka, who is now a cinch to see action in the Tokyo Olympics, hasn't commented on the issue. I think that's the proper thing to do because Yuka is an obedient child. Sometimes, we create the problem by speaking loudly and not listening to our hearts. For now, let us rejoice and sleep well, knowing that Yuka is a never-ending source of courage and excellence. MABUHAY ANG LAHING PILIPINO!
VICTORIES, VICTORIES, VICTORIES
Saso's triumph actually punctuated a streak of international wins from Filipino athletes which in a way made us forget the debacle suffered by the Gilas 3×3 in Graz, Austria. Nonito Donaire Jr put himself in the record books by becoming the oldest world bantamweight champion after shocking Frenchman Nordine Oubali in Carson, California, while Cebuana Margielyn Didal, despite not making the podium, became the latest Olympian.
Didal, thus, joined pole vaulter Emerson Obiena, weightlifter Hidilyn Diaz, boxers Carlo Paalam, Irish Magno, Eumir Marcial and Nesthy Petecio, rower Cris Nievarez, gymnast Carlos Yulo and taekwondo jin Kurt Barbosa as Filipino Olympians.
For the nth time, there is a strong feeling that basketball isn't really the sport that will carry us to international recognition. Despite all the millions and attention being poured by the Samahang Basketbol ng Pilipinas, Gilas is unable to make it to the Olympics. It's a funny thing but despite our setbacks, we continue to adore basketball. And I am not an exemption.
In the face of the pandemic, sports will give us a sense of normalcy and whether we like it or not, shooting the hoops or watching the pros battle for the ball will give us bliss and joy.
The emergence of young and promising players headlined by the stratospheric Kai Sotto and others with foreign blood gives us a remarkable chance of competing against the powerhouses.
Take note that Thirdy Ravena's an Asian import in Japan and brother Kiefer nearly followed his footsteps if not for his contractual obligations with his PBA team. Sotto, in recognition of his potentials, will play for the Adelaide 36ers in Australia's National Basketball League. Kobe Paras despite some negative vibes, will again try his luck in the US. Let us not forget NBA 6th Man of the Year Jordan Clarkson of the Utah Jazz, who is very vocal in saying he's more than willing to don the national colors.
See, we are not lacking in talents. What we must do really is to tie all the shoelaces to come out with a potent team capable of besting the giants. The gods of Philippine basketball must make sure that there are no missed opportunities.
GOOD LUCK GILAS!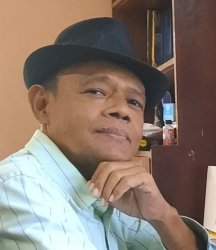 Latest posts by Dennis Eroa
(see all)