by Andy Fiel
As the shadow of COVID stretched out over the country last year, the Philippine Volleyball League (PVL) season was engulfed in the gloom.
Among the players who had doubts about the league restart was Perlas Spikers' Nicole Tiamzon.

"I assumed matatagalan talaga. Kasi magulo pa dahil wala pang vaccine. I was sad and needed to explore options aside from playing," Tiamzon said in an interview.
Fortunately for the teams and PVL executives, the start of the year got some clarity with the imminent distribution of the vaccine and the IATF giving the green light to resume play.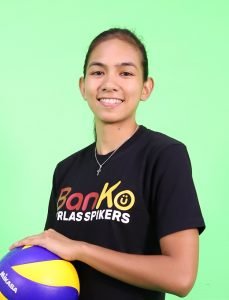 This was an auspicious development for the organization as it just upgraded their status to a professional league a few months prior and have seemingly added a few more teams to their fold.
For the former UP Fighting Maroon, this was the right direction for the league.
"It's very exciting because of the new teams coming into the league and the PVL is also a professional league now, which could mean additional benefits for the players." she stated.
With the year-long cancellation in the rearview, the Perlas Spiker mainstay is looking forward to the start of the 2021 PVL season.
"I feel delighted about it because I will be able to play again. It has been a year since we stopped playing and I really missed the feeling inside the court with my teammates," Tiamzon commented.
Due to health restrictions, the PVL decided to have all the games at the Inspire Sports Academy in Calamba Laguna, organizing their own "bubble" tournament.
This would mean leaving home to pursue her profession in the bubble.
"This is our job. It's important for me to support my family" said Tiamzon, who is also the founder of the advocacy group Spike and Serve Philippines Inc.
With the start of the PVL season, the ace spiker is hopeful that a return to normalcy is not far away.
Latest posts by Andy Fiel
(see all)