by Dennis U. Eroa
WITH his limited repertoire of moves, Francisco Javier Zamora's winning the much-desired Most Valuable Player plum in the pros is a far-fetched dream. The fact was, with the abundance of talents during the 2001 PBA Draft which he joined, jaded observers were one in saying that the educated and gentlemanly Zamora, despite being rock solid at 6-foot-5, will not be on the elite list of draftees dominated by the likes of Willie Miller and Mark Caguioa.

And they were right. Zamora, skipper of the triumphant De La Salle U Green Archers which won back-to-back UAAP titles in 1998-99 under the mercurial Franz Pumaren was picked 35th by the Sta. Lucia Realtors.
Nicknamed "Zam" by his close friends, Francis was drafted but he didn't make it to Sta. Lucia's final roster, thus he never played a single game in the PBA.
But Zamora, an AB Psychology graduate at DLSU didn't sulk, a testament to his staying power and determination to rise above challenges and it's no wonder that while he never created a ripple in the PBA, the son of a well-loved politician from the historic city of San Juan, has become the talk of the political landscape because of his dynamic, quality and effective leadership. He is a dutiful husband to wife Keri and loving father to Rocco, Nicolas, Noah and Pinoy Big Brother's Amanda
With his pro-people policies even in the face of the pandemic, Zamora, just like two young Turks of Philippine politics namely Vico Sotto of Pasig and Manila's Isko Moreno, is most valuable since becoming mayor in 2019 after freeing the city from the hold of the Estradas and Ejercitos.
Just like in basketball, Zamora, a master's degree holder in Public Administration at UP and also a graduate of New York University, knew the importance of teamwork and hard work in achieving success. Though his court is now more bigger and complicated, Zamora to the delight of his constituents, is true to his words of making San Juan globally competitive. From the battlecry, Animo La Salle, Zamora's now shouting "Makabagong San Juan." His policies are inclusive, with no discrimination whatsoever. Because of his dynamism, Zamora works tirelessly to make San Juan a better place—peaceful, progressive, eco-friendly and healthy.
To those who know him, Zamora's rise in a different arena isn't really a surprise. Highly-admired businessman and sportsman Johnny Valdes, who masterminded DLSU's basketball revival with Pumaren and the likes of trail-blazing alumni Terry Capistrano, Manny Salgado and the late Danny Jose believed that Zamora possessed leadership qualities even during his first year with the Archers.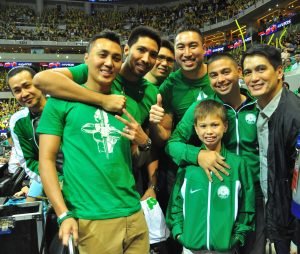 "Yes, I had no doubt that he would be a leader someday. When he was a young rookie, I took him aside and whispered that he will be the future captain of this team. I saw leadership qualities in him.. all over him," recalled Valdes, who was team manager of the 1998-99 champion team.
"I supported his candidacy being from San Juan myself. I expected nothing but honest, dedicated work from Zam. Many felt the same way," said Valdes. "We never lost a championship during our time together."
Hall of Famer Renren Ritualo was a freshman when he played with Zamora. "He was a leader and very supportive," said Ritualo, a graduate of Guidance counseling and psychology major.
"A hard worker," noted teammate Maui Roca, now an English teacher at a school in Laguna. Roca, a college heartthrob, Don Allado, Mon Jose, Cali Orfrecio, Alvin Castro, Dino Aldeguer and fast-rising BJ Manalo played with Zamora.
Former PBL chairman Dioceldo Sy, who owns the Blackwater team in the pros, recruited Zamora to Blu Detergent as a replacement for Asi Taulava, who joined the PBA in 1999.
"Zamora was an undervalued asset to the team, but was super valuable like Asi," said Sy,
Very few knew Zam used to visit this humble servant during my stint at the blue and white Philippine Daily Inquirer structure along Chino Roces Avenue in Makati City.
With his heft and height, the young Zamora never failed to get a second look. Naturally, our conversations, brief and honest, were purely about basketball. Zamora never talked about politics. But, I've already sensed a larger role for him in the near future.
Come to think of it. The PBA's loss is now the gain of public service.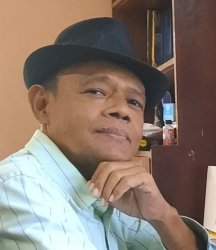 Latest posts by Dennis Eroa
(see all)