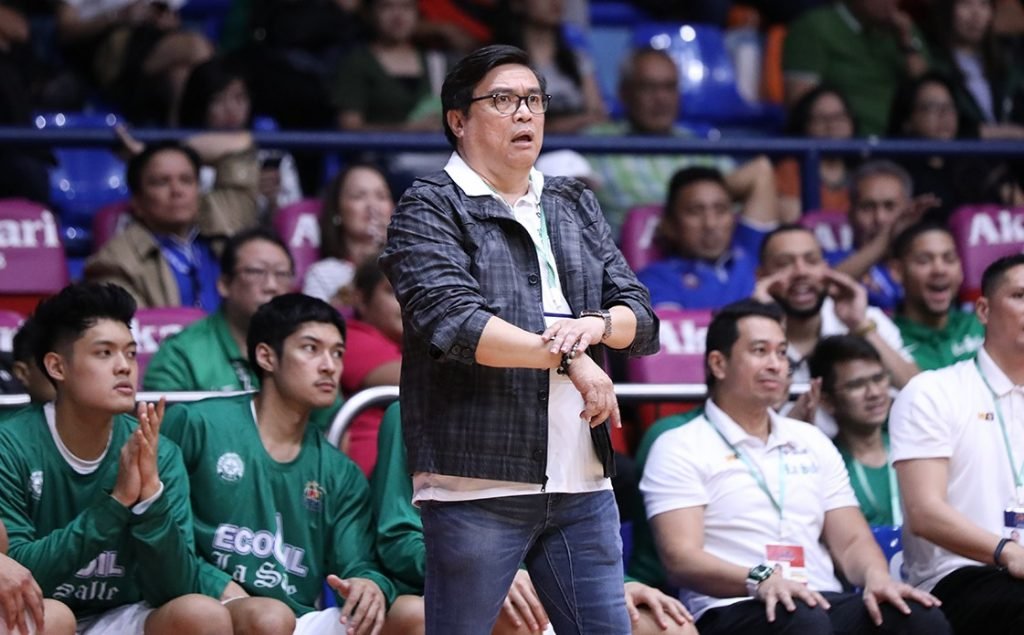 By Brian Yalung
The De La Salle University (DLSU) Green Archers are raring to show what they got under returning head coach Derrick Pumaren but the pandemic has kept them on hold.

Even with the pandemic continuously plaguing the country and the whole world for that matter, the Green Archers remain dedicated to picking up the pieces once basketball tournaments are allowed to resume.
"Right now we are doing online training three times a week. We might take a break muna kasi finals (exam week) ng La Salle. We will take a week off then balik kaagad," Pumaren said.
However, there were sudden changes in the roster recently. Long-time guard Aljun Melecio has opted to forego his final year with the Green Archers and enter the PBA Draft while Justine Baltazar opted to forego his move to the pro circuit.
With uncertainty in the year and the fact that the spitfire guard is in his final year, it was deemed the plausible way to go. Pumaren stressed that regardless, options were laid on the table and that they supported whatever the two veteran Green Archers planned to do.
"There are a lot of uncertainties (ahead). Season 83 was cancelled and Season 84 is still up in the air. We have no idea tuloy. So they decided. We just supported their decision and gave options," Pumaren said in an exclusive interview.
Big shoes to fill
With Melecio's decision to move up to the pro ranks, Pumaren has a plethora of options. Among those names include UAAP Season 82 Rookie of the Year Mark Nonoy, Evan Nelle and Fil-American guard Kameron Vales to name a few.
As for Baltazar, he is expected to focus on his Gilas Pilipinas training and possibly suit up for DLSU one final time. Pumaren is aware of the talent of "Balti" and looks up to him as the new leader with Melecio electing to move on to the pros.
"He (Baltazar) will be our leader now. Aljun and Balti, sila yung leader namin dati. Hindi maingay si Balti like Aljun but he leads through actions," the DLSU coach said.
As far as other players on the Green Archers side, Pumaren said that they are trying to make do with what they are given and are limited to online means for now. They do have new faces in the mix, led no less by the Phillips brothers, Michael and Benjamin.
New backup import joins DLSU
There is also Amadou Ndiaye who Pumaren is hoping to put to good use. The Senegalese, however, may have to work for his spot with DLSU bringing in a backup import from Nigeria. Pumaren bared that another new face has joined the ranks in Bright Chinedum Nwankwo from Nigeria.
"We need a backup just in case. He is already enrolled online and is eligible so Amadou needs to work (for his spot)," Pumaren said.
Nwankwo, who recently turned 20, hails from the South-Eastern part of Nigeria. He stands 6-foot-9 and has a wingspan of 7-foot-2. As far as his mold, Pumaren likened Bright's mold to Jerami Grant of the Detroit Pistons.
Who is Bright Nwankwo
In a separate interview, Nwankwo shared that he started playing in 2016 and has had several stints. That includes playing for Giants of Africa (GOA) in 2017 and participating in the Timeout for Africa tournament in 2016.
"I owe my basketball to my coaches. I want to challenge myself, see my limits and go beyond it. The UAAP is a great place to start," Nwankwo stated.
When asked how much he knows about Philippine basketball, the UAAP and DLSU, here is what the 20-year-old said.
"During my orientation I got to understand the Philippines is a good place for an upcoming baller who wants to really ball. DLSU is a great school and I am so eager to play for them and participate in the UAAP," he said.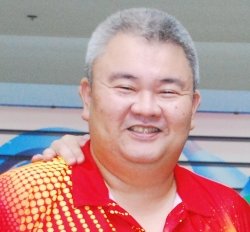 Latest posts by Brian Yalung
(see all)