South Sudan thwarted the Philippines second half surge in the nick of time to pull off a win, 87-68, on Thursday, Aug. 31, in the Basketball FIBA World Cup 2023 at the Araneta Coliseum in Cubao, Quezon City, Philippines.

The team from Central Africa dominated in the first half, leading by as much as 21 points.
However, the Philippines mounted a spirited comeback and managed to come as close as four points, 60-56, in the second half.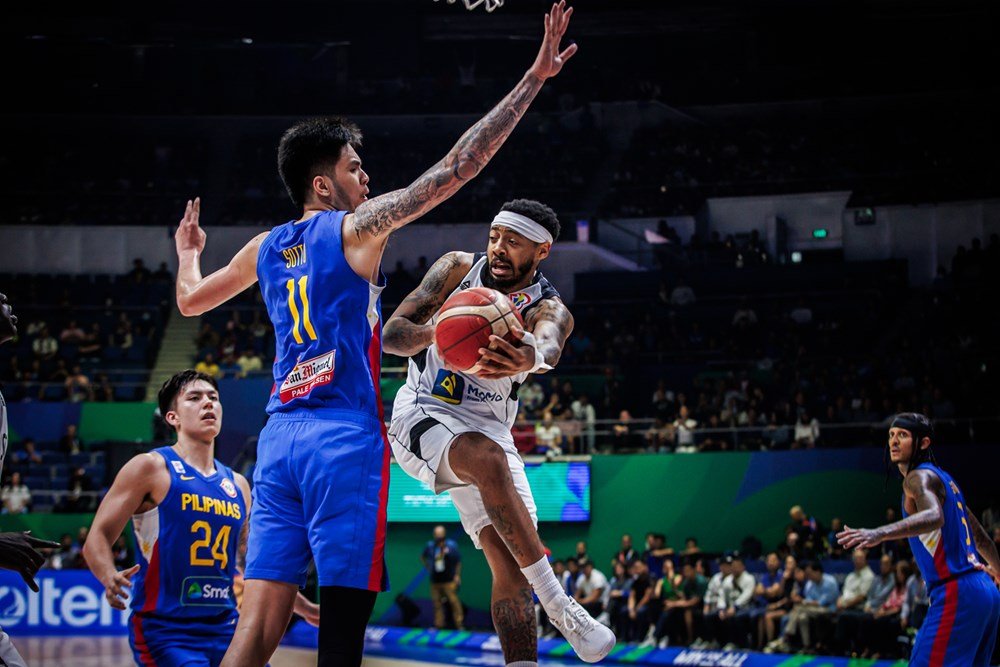 Carlik Jones and Nuni Omot joined hands to douse water of the aspirations of the Philippines in the fourth quarter.
The win also dashed any hope of the host country of gaining an outright berth to the 2024 Paris Olympics.
Jones led the winning cause of South Sudan with 17 points, 14 assists and nine rebounds. Omot and Majok Deng chipped in 13 points each.
For the Philippines, Jordan Clarkson led the Filipinos with 24 points, four rebounds and three assists. Dwight Ramos provided backup, finishing with 20 points, 12 rebounds and two assists.