Eumir Felix Marcial will focus full-time on his Olympic gold medal dream following the cancelation of his fifth professional fight set later this month, according to Philippine Olympic Committee (POC) president Rep. Abraham "Bambol" Tolentino on Friday, Aug. 18.

"Eumir will be coming home from the US as soon as possible and to join the national boxing team and work on his Australian visa," said Tolentino, referring to Marcial joining the national team training camp starting on September 1 in Canberra.
Marcial's fight this August was canceled and moved to September, which runs conflict with the Hangzhou Asian Games that start September 23 and end on October 8.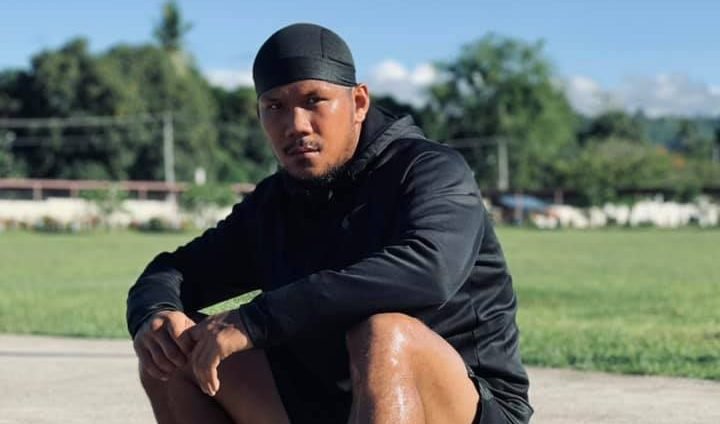 Tolentino brokered Marcial's availability for the Asian Games—a Paris Olympics qualifier—with his promotion MP Promotions, whose president, Sean Gibbons, agreed to write off the Tokyo Olympics bronze medalist's training expenses for his supposed fifth pro fight in the US.
Professional boxers are charged training expenses which are almost always deducted from their guaranteed fight purse.
"Sean [Gibbons] readily agreed that Marcial focuses on Hangzhou and go after his Olympic dream," Tolentino said.
It will however be a tough campaign for Marcial in Hangzhou.
First, he'll be fighting at 81 kgs (light heavyweight) because the 71-kg class (middleweight) where he clinched bronze in Tokyo was scratched from the Hangzhou program.
And second, he needs to reach the final after it was decreed that only the boxing finalists in Hangzhou will qualify for Paris—no longer the traditional semifinals cut off.
Marcial is aware of the challenge and vowed to go all out for his Olympic dream
"It's now or never," said the 27-year-old boxer from Zamboanga City, who's unbeaten in four pro fights.