Karl Bugayong nailed the penalty deep in stoppage time as University of the Philippines edged University of Santo Tomas, 1-0, Thursday night, Apr. 13, in UAAP Season 85 men's football tournament held at UP Diliman Football Field.

With both sides struggling under blinding rain at the UP Football Field, the match was loomed for a goalless standoff until the Fighting Maroons were able to catch a huge break when Growling Tigers skipper Jhon Azares was whistled with a handball violation.
Cool and calculated, Bugayong calmly converted the spot kick that turned out to be UP's winning moment.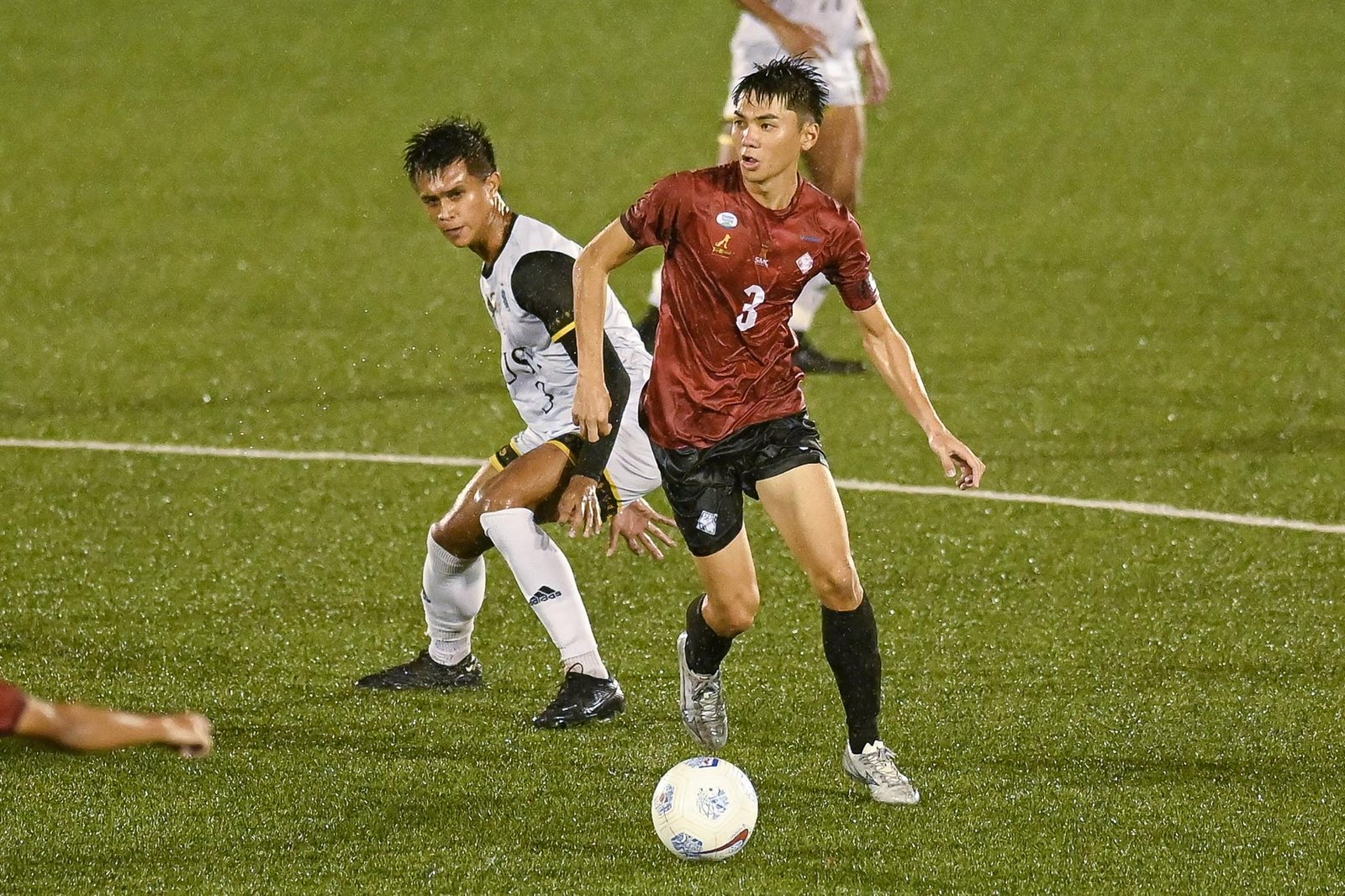 "Hats off to the boys. It has been a struggle for all of us. We really do a lot of self-evaluation, team evaluation. The boys have been very open to feedback, corrections, a lot of film, knowing the mistakes, and the areas for improvement. They have been patient. I believe they deserved this result," said Fighting Maroons coach Anto Gonzales.
"Overall, I thought we controlled more of the match. UST had a few very good opportunities. (Goalkeeper) Chevey (Celeste) had two fantastic saves. We had our chances early on. Overall, we should be happy with our performance," he added. "You know, we should be blessed because we are still catching up."
UP improved to 11 points, one off Far Eastern University, which dropped a 0-1 decision to Ateneo, in the race for the last Final Four berth.
It was the Diliman-based side first victory since beating Adamson University, 3-0, on February 19.
The Golden Booters had their biggest chance in the 63rd minute, but Celeste had a brilliant save on Archie Bullaga's shot on goal and John Visitacion's rebound hit the bar.
UST remained at 10 points in the sixth spot.