University of Santo Tomas continued its impressive run in the second round of the UAAP Season 85 Baseball tournament, carving out its third straight win with an 11-inning 12-11 decision over defending champion De La Salle University on Tuesday, Apr. 4, at the UP Baseball Field.

With the game going into the second tiebreak inning, UST's starting second baseman, Justine Rosales, who had no hits in the previous four at-bats, eventually found his mark when needed. He drove in the go-ahead run with third baseman Jester Tapia scoring.
That marginal run turned out to be the difference as relief pitcher John Mark Barsales dismissed the last three batters he faced in the said inning, taking down DLSU third baseman Vince Flores, leftfielder Joshua Pineda, and second baseman Joseph Alcontin, to end the four-hour-and-20-minute battle and send the Golden Sox to a 3-5 win-loss record in fourth place.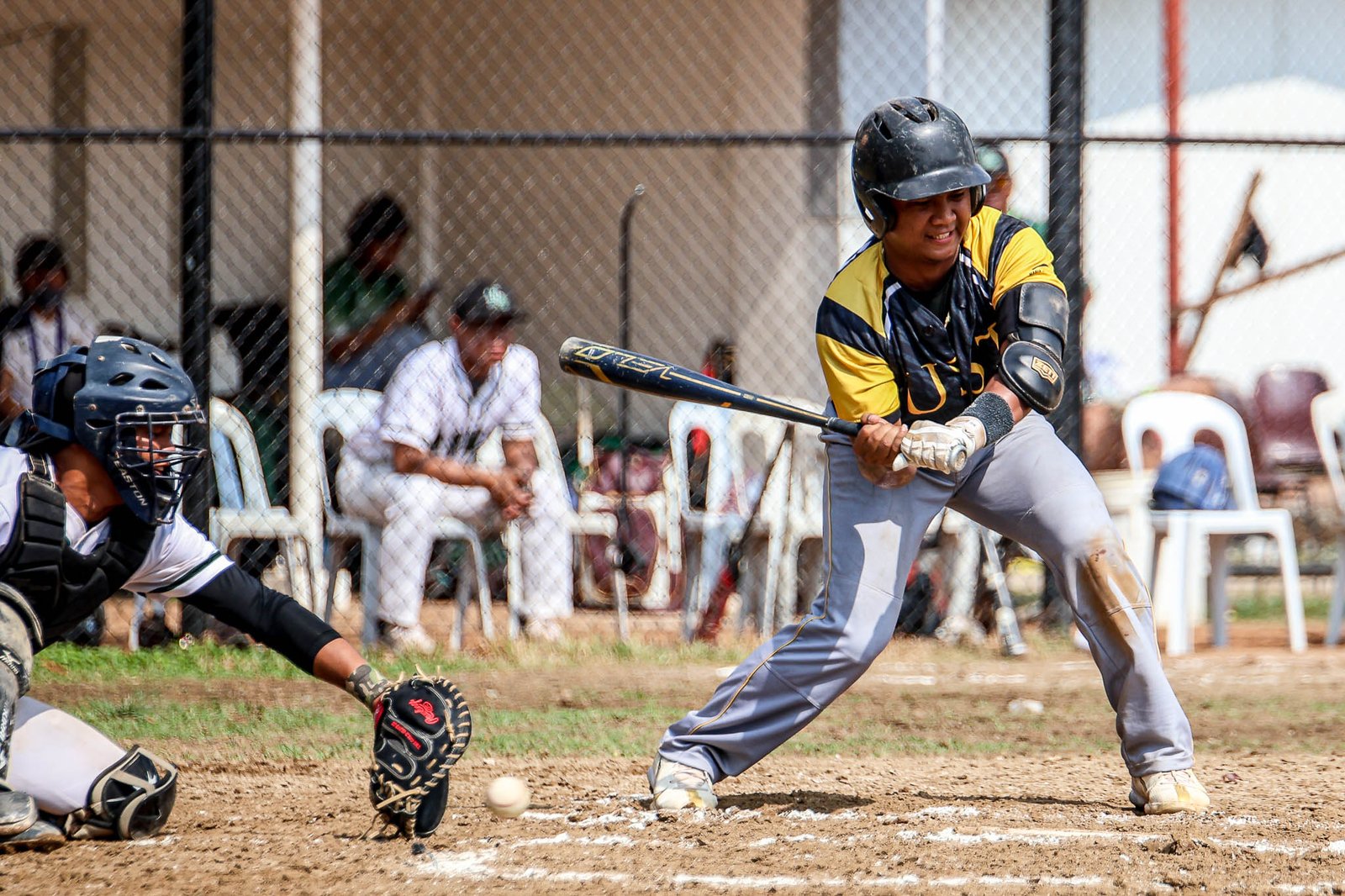 Barsales earlier gave the Golden Sox back the lead at 11-10 with a run in the 10th inning, pinch-running for designated hitter Marvin Trillana and scoring off an error on the pickoff attempt by Green Batters' relief pitcher JR Samuel.
Centerfielder Shinji Kajihara would take one back and level the game for one last time for DLSU at the bottom of the 10th, going home on a sacrifice fly to the center from starting pitcher Lord Aragorn De Vera.
Barsales, a rookie infielder, ended with a solid performance in the four innings on the mound, limiting La Salle to a solitary hit and one run after taking the place of Geoffrey Apolinario and Irvin Llave.
Trillana paced the Golden Sox's offense, batting with a solid four hits on five at-bats, starting off the rallies of the squad in this nip-and-tuck affair.
Down three at 7-10 going into the eighth inning, titleholder DLSU forced the extension after scoring three runs at the bottom of the eighth inning. Starting shortstop Julius Diaz, Kajihara, and De Vera capitalized on the errors of the Golden Sox and Samuel's hits to tie the game.
UST not only snagged the upset victory but also spoiled the 11 hits that powered the DLSU offense, most of which came from the two hits of Samuel that produced five runs. Kajihara added two hits in six at-bats.
Samuel ended with the loss — the second straight for the now 5-3 Green Batters — at the mound after giving up five runs in seven hits to the Golden Sox in the four innings of relief.