Adamson University blasted Ateneo de Manila University in the third inning to fashion a 15-3 rout called in seven innings to bounce back in the UAAP Season 85 Baseball tournament, Wednesday, Mar. 22, at the UP Diliman Baseball Field.

Coming off a 6-9 loss last Sunday to De La Salle University, the Soaring Falcons tied their victims at 2-2 for a share of third.
Up by just one at 1-0 at the start of their side of the third inning, Adamson went to work with its hitting to explode for 10 runs in the frame. John Matanguihan and Steven Manaig both crossed the plate twice in the said period.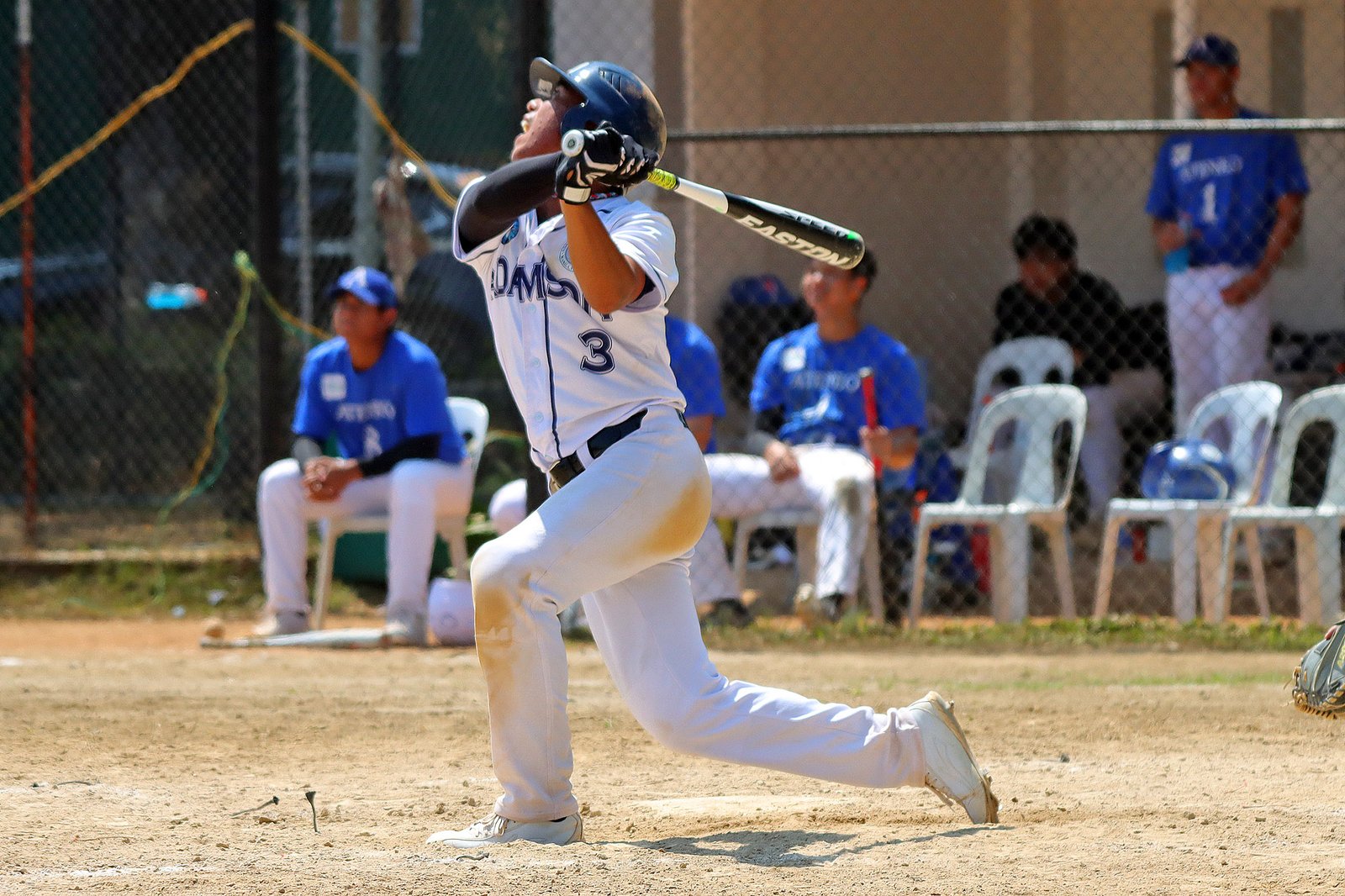 Ateneo starting Ethan Mitschiener carried the weight of the barrage as the Soaring Falcons put up six hits on the seven batters at the plate.
Matanguihan scored Bryan Castillo off a triple to right-center before going home himself with Manaig at bat.
Angelo Pelingo drove the ball to the same zone to send Richard Matic home for a 6-0 lead, forcing Blue Eagles' head coach Bocc Bernardo to send Mitschiener to the dugout and put Emilio Perez on the mound.
Relief pitchers Perez and Matthew San Juan limited further damage to four more runs, with San Juan eventually retiring Kent Matanguihan and Matic to end the third inning.
"Sa last two games namin, ito 'yung hinahanap ko na laro sa mga boys. Kaya lang ngayon lang lumabas sa Ateneo. So, kung 'yun ang ginawa nung last two games namin, siguro lahat ng games na 'yon panalo kami," coach Orlando Binarao said.
Raymond Nerosa was a perfect 4-of-4 at-bat to pace the Falcons. Meanwhile, Manaig finished with three hits, all of them doubles, on five at-bats, and scoring four of Adamson's 15 runs.
Adamson starting pitcher Manuel Medrana bounced back from a sorry outing on Sunday, allowing Ateneo to just three runs in three hits.
Ateneo prevented a shutout after scoring two in the fourth inning with Luis Capati blasting a triple to the left-center field to score Geof Magsadia. The left fielder then scored the second run off a Joshua De Juras hit to right-center.
Blue Eagles' catcher Joaquin Casanova missed the game due to the neck injury he suffered from their previous game against University of the Philippines, but he was present to watch the game on neck support