University of Santo Tomas cruised to its third consecutive victory in the UAAP Season 85 women's volleyball tournament, defeating University of the East in four sets, 30-32, 25-18, 25-16, 25-14, at the Filoil EcoOil Centre in San Juan on Saturday, Mar. 18.

Eya Laure led the Golden Tigresses with 18 points on 14 attacks, three blocks, and an ace, along with six digs.
"I-correct lang namin yung mga unforced error namin at malamyang galaw. Yun ang pinilit namin itama kasi hindi kami nagseset ng tempo ng laro namin,"said head coach Kungfu Reyes on the Tigresses' first set.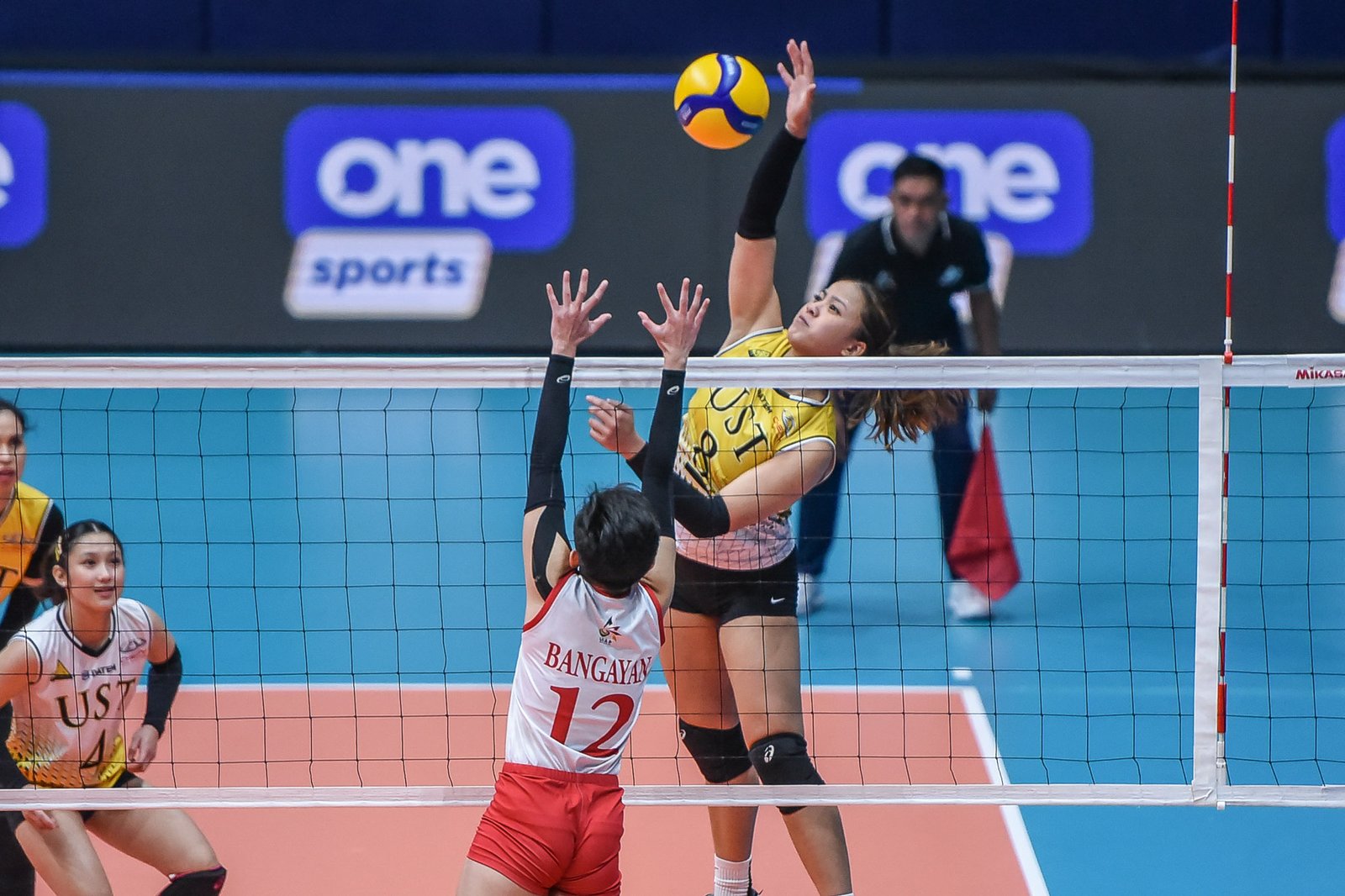 UST dominated the first set, leading 17-6, with Reyes utilizing most of his bench players. However, UE fought back and eventually won the extended set off back-to-back hits by KC Cepada, 32-30.
Reyes then stuck with his starters in the second set, leveling the game at one set apiece, 25-18.
Milena Alessandrini's steady service line performance powered UST's six straight points in the fourth set, leading to a blowout closer, 25-14.
Regina Jurado added 13 points, while Alessandrini and Imee Hernandez contributed 12 and 10 points, respectively. Libero Bernadett Pepito shone again on the defensive end with 18 excellent receptions and 14 digs.
With a 5-2 record, the Golden Tigresses will enter the second round. Meanwhile, the Lady Warriors stumbled to their seventh straight defeat at 0-7.
Ja Lana paced UE with 13 points, while former UST Junior Tigresses Cepada and Van Bangayan had 12 and 11 points, respectively, with the latter also making 13 receptions and 11 digs.