Iloilo completed the 2023 Spikers' Turf Open Conference semifinals cast after trumping listless Vanguard in four, 23-25, 25-12, 25-22, 25-21, on Friday, Mar. 17, at the Paco Arena in Manila.

The D'Navigators at 7-2 joined unbeaten Cignal, AMC-Cotabato, and Imus-Ivy Tuason Photography in the Top Four with the final seeding the only thing yet to be decided.
"Sabi ko sa team namin dapat ibuhos niyo dito sa game na ito kasi last option na natin ito para makapasok sa Top Four sabi ko gawin niyo na lahat ng makakaya niyo," said Iloilo head coach John Kenneth Panes.
After a sluggish start that saw Vince Abrot lord over the D'Navigators, Iloilo came alive in the second set with a blowout 25-12 equalizer.
Then Jade Disquitado, Nas Gwaza, and Rash Nursiddik showed their poise in the third and fourth frames, helping the D'Navigators close out the Volley Hitters.
Disquitado dropped a game-high 25 points on 20 attacks, three service aces, and two blocks while
Nursiddik contributed 17 points including four aces.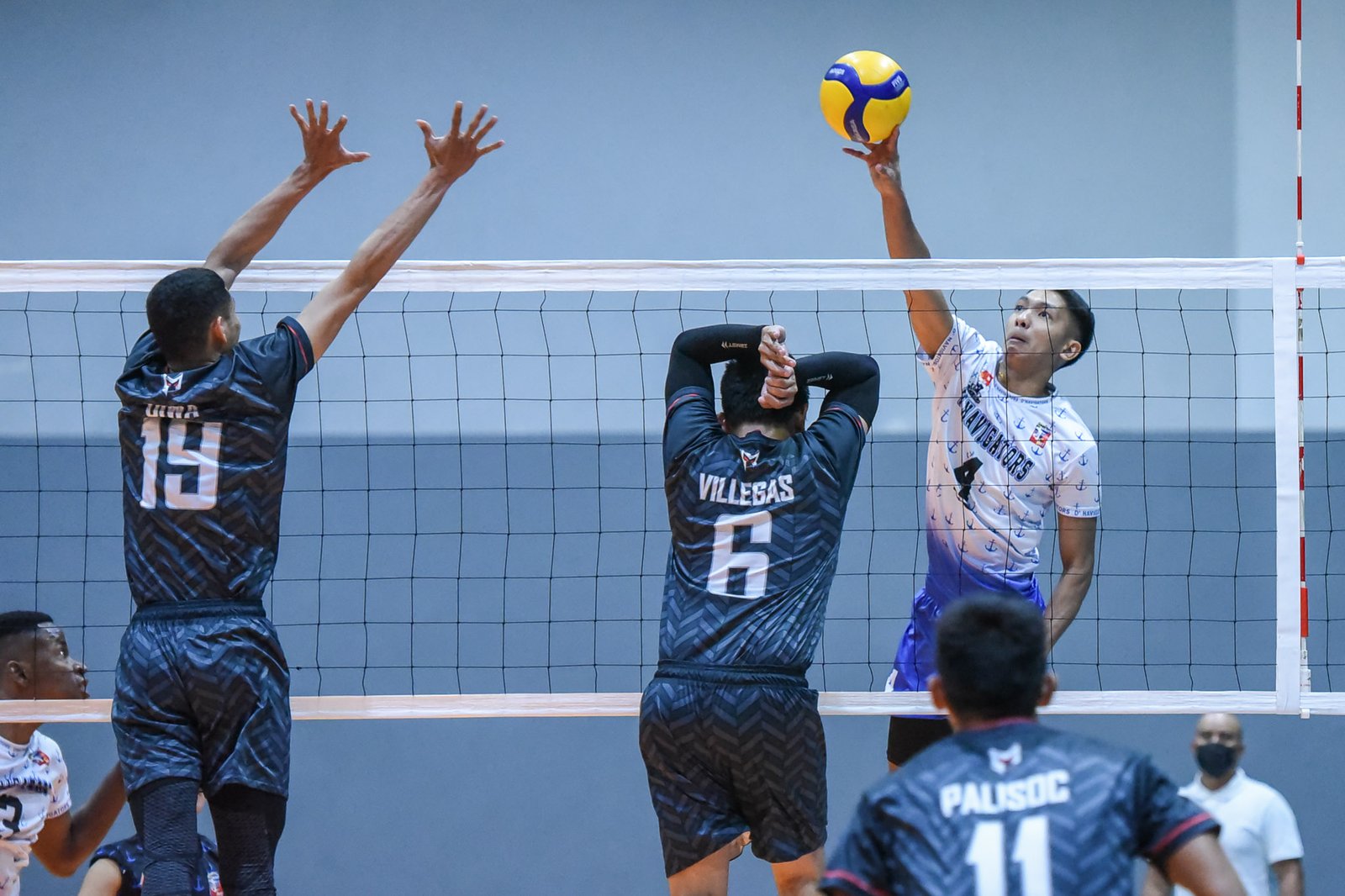 Gwaza chimed in 13 points as well built on five kill blocks.
Vanguard, which finished the tournament at the cellar at 1-9, was led by Abrot's 17 points along with 11 excellent receptions.
In the other game, AMC-Cotabato rolled to its third straight win after a quick sweep of Philippine Air Force, 25-16, 25-21, 25-17.
Jau Umandal towered anew for the Cotabato Spikers with 14 points on 12 attacks, a block, and an ace he laced with 12 excellent receptions and four digs.
New addition Steven Rotter and captain Jayvee Sumagaysay added eight points apiece while Wewe Medina, Madz Gampong, and Rex Intal all had seven each.
"They're getting there. Okay na magkasundo na sa setter and attackers babawasan na lang talaga yung servicer error pero yung power hindi ko ipapaalis," said head coach Odjie Mamon.
AMC rose to 8-1 and will face fellow semifinalist Iloilo on the last day of preliminaries on Sunday.
Edwin Tolentino led the Airmen with 11 points on eight attacks, two blocks, and an ace, while Jhay-r Labrador supplied seven points.
Air Force ended the conference at 2-8.